I don't know about you, but some 15 hours after the conclusion of four second legs of the 2015 MLS Cup Playoffs conference semifinals, my head is still spinning. I'm still trying to process what happened in the last seven minutes of Dallas 2-1 AET (3-3 agg., 4-2 PKs) Seattle; Kei Kamara's amazing header to put Columbus past Montreal, 3-1 AET (4-3 agg.); how in the world D.C. United were so toothless over 180 minutes.
[ MORE: MLS Player of the Week | All of PST's MLS coverage ]
Simply put, it was the most thrilling, intense, heart attack-inducing nine straight hours of soccer my poor ticker has ever been forced to endure. And, you know what? I'm deeply saddened to be forced to wait until this time next year to (hopefully) experience something just like it once again.
[ LEG 2: FCD 2-1 (4-2 PKs) SEA | CLB 3-1(aet) MTL | VAN 0-2 POR | NY 1-0 DC ]
Chances are, if you make nine saves in a playoff elimination game, you're going be to chosen the goalkeeper for the ensuing Team of the Week — that's Columbus Crew SC 'keeper Steve Clark. 20-year-old Matt Miazga anchored the Red Bulls defense for 180 scoreless minutes and seamlessly navigated the treachery of losing his center back partner for the season. Wil Trapp was beyond magnificent against Montreal on Sunday, acting as the lone central midfielder for 45 minutes, playing both ways with an engine that never stopped. Kamara scored twice and earned an ocean's worth of redemption (missed penalty in the second half) with his extra-time winner.
Thoughts? Questions? Agreements? Disagreements? (Of course not.) Leave them in the comments section, as always. I'm not afraid to defend my picks.
[ MORE: 2015 MLS Team of the Week archive ]
MLS Team of the Week — MLS Cup playoffs (so far)
Goalkeeper: Steve Clark (Columbus Crew SC)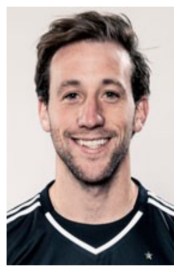 Defenders: Matt Miazga (New York Red Bulls), Walker Zimmerman (FC Dallas), Waylon Francis (Columbus Crew SC), Nat Borchers (Portland Timbers)

Midfielders: Wil Trapp (Columbus Crew SC), Sacha Kljestan (New York Red Bulls), Diego Chara (Portland Timbers), Mauro Diaz (FC Dallas)

Forwards: Kei Kamara (Columbus Crew SC), Fanendo Adi (Portland Timbers)