Here's what's on tap for Tuesday's trip through the UEFA Champions League.
[ MORE: This week's UEFA Champions League scenarios for PL clubs ]
Zenit Saint-Petersburg vs. Valencia – Noon ET
The Russian hosts are through, and all but seeded. Only a Valencia blowout would put Group H in question, but the La Liga visitors would settle for the win that would guarantee them Europa League and put them in the advancement driver's seat ahead of their finale vs. Lyon.
BATE Borisov vs. Bayer Leverkusen – Noon ET
Both sides will have been daydreaming of second place, knowing that Roma's advantage over them is slim and heading to the Camp Nou. It's a guarantee that one side will be above i Lupi by the end of the match.
Arsenal vs. Dinamo Zagreb – 2:45 p.m. ET
The Gunners need a home win and help from Bayern Munich.
Bayern Munich vs. Olympiakos – 2:45 p.m. ET
A draw here eliminates Arsenal, but surely Bayern will be looking to the win which would give them the group title.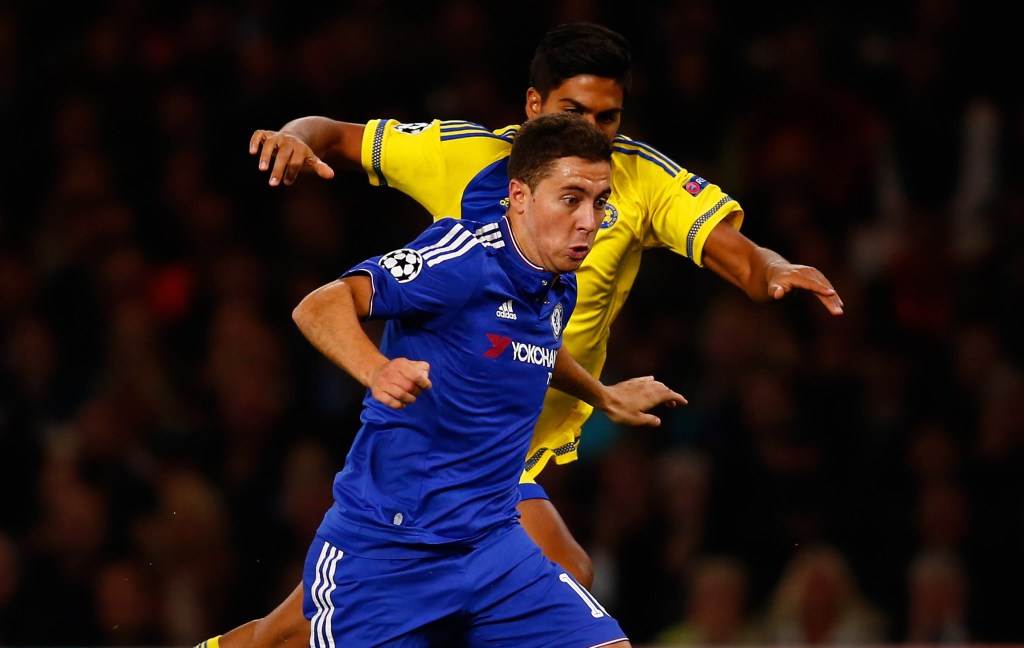 Maccabi Tel-Aviv vs. Chelsea – 2:45 p.m. ET
This is as tricky a tie as you'll see against an 0-4 basement dweller given the travel and climate. Still, Jose Mourinho's side will be expected to win, and could advance with help from Porto.
Porto vs. Dynamo Kyiv – 2:45 p.m. ET
The Portuguese powers are through with a single point. Dynamo needs a win and a Chelsea loss to control its own destiny.
[ MORE: World Cup, Euro authorities to increase security after Paris attacks ]
Lyon vs. Gent – 2:45 p.m. ET
It's win or forget about daydreaming for the hosts, while Gent will look for a road three points to keep pressure on Valencia. The Belgian side trails Valencia by two points.
Barcelona vs. AS Roma – 2:45 p.m. ET
The rematch of a group stage opening draw in Italy, Barca has Lionel Messi back for this tilt. Depending on the BATE/Bayer result, which will be known by kickoff, Barca could be through without kicking a ball.