It's the last chance to dance for several UEFA Champions League clubs, while others will hope to avoid that fate with final day heroics on Tuesday.
[ MORE: FA Cup third round draw brings 5 all-PL matches ]
Incredibly, not one of the 16 teams playing has been eliminated from third place in its group and a spot in the UEFA Europa League.
Wolfsburg vs. Manchester United
PSV Eindhoven vs. CSKA Moscow
We're going to do our best to keep this one simple: CSKA Moscow is out, but can send PSV home from all competitions if the Russian side beats its Dutch hosts on Tuesday. CSKA would then go to the Europa League, and both Wolfsburg and Manchester United would go through to the knockout rounds.
If PSV wins, Manchester United needs to beat Wolfsburg to advance. If PSV draws, Manchester United needs at least a draw to advance. Wolfsburg is through as long as it doesn't lose to the Red Devils.
Real Madrid vs. Malmo
Paris Saint-Germain vs. Shakhtar Donetsk
It's about the Europa League spot here. Real Madrid has won the group and Paris Saint-Germain go to the knockout rounds as well, but the other two teams are level on a trio of points.
Shakhtar and Malmo are level on points, but Shakhtar holds the advantage from a 4-0 home win over the Swedes. So Malmo needs to scoop up more points than the Ukrainians to advance to the Europa League.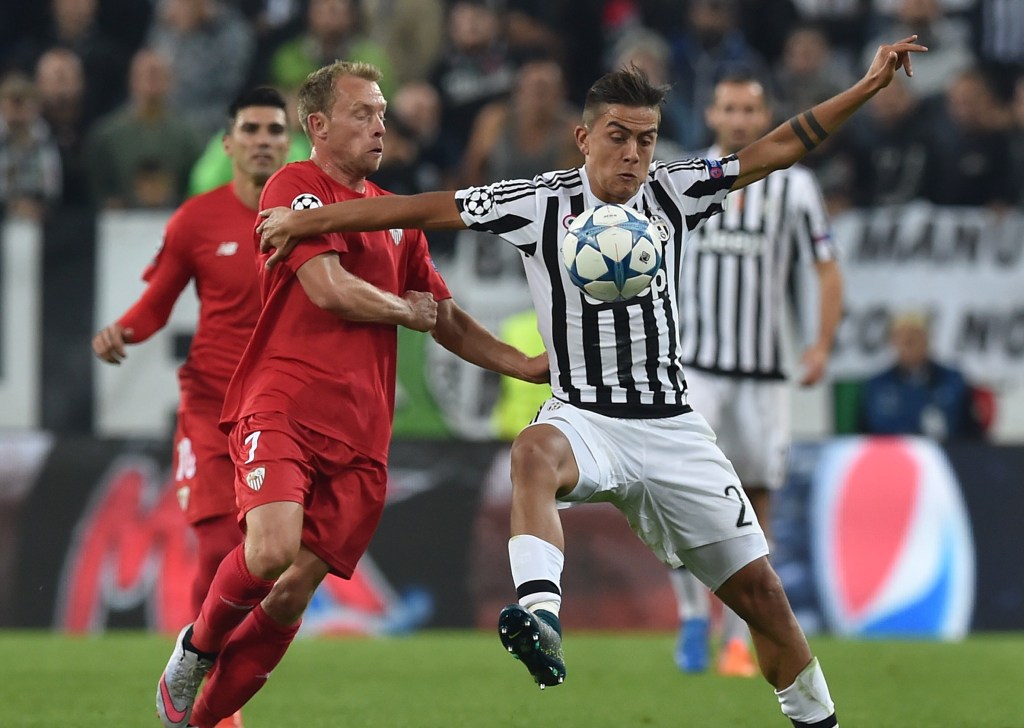 Manchester City vs. Borussia Monchengladbach
Sevilla vs. Juventus
Juve has a two-point group lead on already-advancing Manchester City, and wins Group D if it can get a point or better at Sevilla. City needs a win at home against 'Gladbach and a Juve loss.
On the Europa side of things, Sevilla needs to beat Juve and hope 'Gladbach draws or loses at the Etihad. Sevilla holds the likely tiebreaker, but trails the Germans by a pair of points.
Benfica vs. Atletico Madrid
Galatasaray vs. Astana

The Iberian sides are through, and tangling for the group win today in Portugal. Atleti fell at home by a 2-1 score in late September, so Benfica need to flip that one-goal result, better it, or get a two-goal win.
Gala and Astana drew 2-2 in Kazakstan, so the Turkish side is in control on the return leg. Astana needs a road win for the Europa League.