There's a bit more drama on tap for Day Two of the group stage finales in the UEFA Champions League.
While Tuesday found just one group that hadn't settled its entrants into the knockout stages, Wednesday does not have a single group with both slots settled.
[ UCL: Tuesday roundup sees City top, United drop ]
And while that doesn't mean there isn't a bit of high probability at play, there's plenty to anticipate this day in December.
Chief among concerns for Premier League fans should be whether Manchester City is left as the only English team in the UCL after play concludes on Wednesday, with Manchester United crashing to the Europa League and both Chelsea and Arsenal very much in question.
Olympiakos vs. Arsenal
Dinamo Zagreb vs. Bayern Munich
Arsene Wenger's Gunners looked all-but-dead when they were staring down a pair of matches with mighty Bayern after an 0-2 start in group play. But Arsenal flipped the script on the Bavarians in one of the two matches, and dusted Zagreb en route to this decider with Olympiakos in Greece.
Still, Wenger's group needs either a multi-goal win or a 3-2 or higher-scoring one-goal win to advance into the knockout rounds. Will they avenge their stunning 3-2 loss to Olympiakos at the Emirates? A loss for the Gunners likely sees them into the Europa League, while a draw certainly does that.
Gent vs. Zenit Saint-Petersburg
Valencia vs. Lyon
Zenit is through, seeded, and off to Belgium with little on the line besides an unbeaten, undrawn group slate (Frankly, Andre Villas-Boas' side has looked unreal this tournament). And the hosts need a win or help to advance, holding a one-point lead over Valencia for the other knockout round slot.
The help seems unlikely. Lyon is 1D-4L in this group stage, already eliminated from contention for anything entering the day. Phil Neville's Valencia, however, knows a home win over the French side could boost them into the knockout rounds.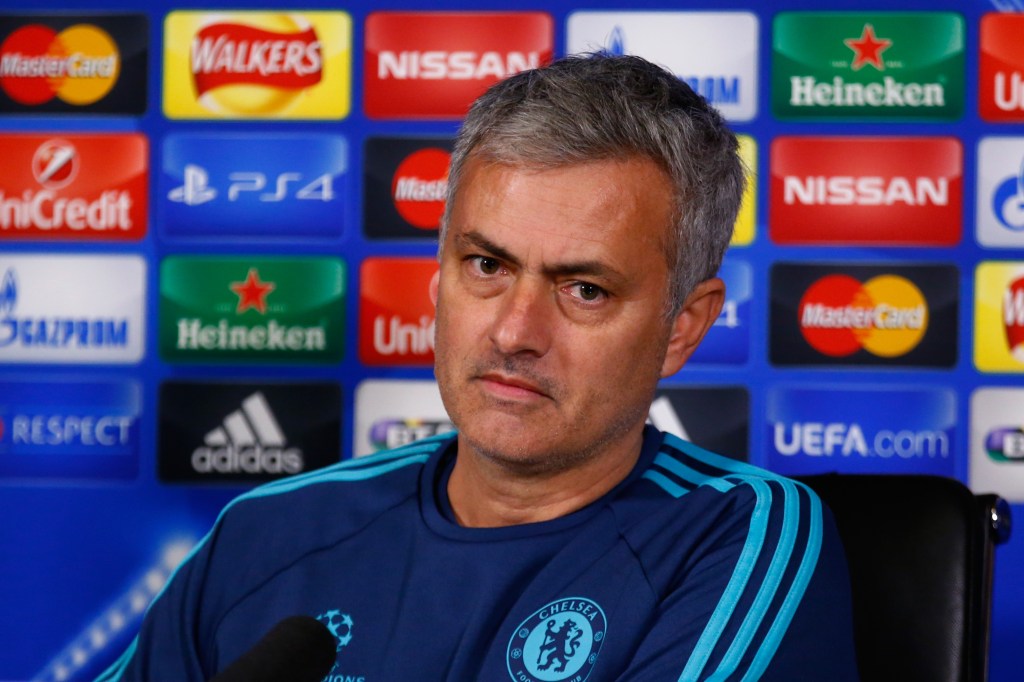 Dynamo Kyiv vs. Maccabi Tel-Aviv
Chelsea vs. Porto
The table reads Porto, Chelsea, Dynamo Kyiv, Maccabi Tel Aviv, but the first three could finish in any order on Wednesday.
Porto leads the fray due to its 2-1 home win over Chelsea, but the Blues can clinch Group G's seeded berth with a 1-0, 2-1 or multi-goal win. Porto advances with a draw or win, and both are through regardless of result if Dynamo surprisingly falls to Maccabi in Ukraine.
Dynamo has to feel decent about its chances, knowing it's "win and in". The Ukrainian side would pass the loser of Chelsea and Porto, and hold the three-way tiebreaker if the other two draw at Stamford Bridge.
Bayer Leverkusen vs. Barcelona
AS Roma vs. BATE Borisov
Roma and Bayer have left the door open to a Belarusian side advancing to the knockout rounds. Here's what would need to happen:
BATE beats Roma in Italy
-and-
Bayer loses or draws at home to Barcelona
That's a big ask in both cases, if only because mighty Barca has already advanced and could field quite a weakened side in Germany. Roma is on five points with an edge on Bayer, which has the same amount of points, while BATE is last with four. How much will that change by the close of business?