Happy Holidays to you and yours.
[ MORE: Festive posts from PST ]
While the holiday season usually means most of us get a nice rest and time to have fun with family, the Premier League is in full flow with a full slate of games coming up during one of the most eagerly anticipated days of the season: Boxing Day. That's Dec. 26, just in case you were wondering.
As PST's resident Brit, I know what it's all about as all 20 PL teams are in action and games being at 7:45 a.m. ET and will end around 5 p.m. ET. BTW, every single game is live online and on your TV. Beautiful.
[ MORE: Pep to Chelsea? Jose to United? ] 
Seeing as I've grown up with the tradition — FWIW Dec. 26 is my favorite day of the PL season — I thought it would be fun to grill the U.S. based PST writers to see what they thought about it all.
Yours truly is asking the questions while Nick Mendola, Kyle Lynch and Kyle Bonn are answering with plenty of sass and banter.
---
JPW: When you think of Boxing Day, what is the first thing that pops into your mind?
Nick Mendola: Oddly enough, being from Buffalo, it's the extra holiday Canadians have always had.
Kyle Lynch: All 20 Premier League teams in action. Best day of the PL calendar.
Kyle Bonn: Soccer. Duh.
JPW: What is your first memory of Boxing Day?
NM: I don't have one, haha. I actually relate it more to the Premier League than anything else.
KL: Manchester United winning. When I think back on Boxing Day, there always seems to be a Manchester United win. 
KB: Playing Pokemon on my Game Boy Pocket all hours when I received Pokemon Blue version the day prior for Christmas. That was a long time ago. Oh you mean soccer? I remember Clint Dempsey scored for Fulham to draw Chelsea a few years ago. That was fun. I prefer the raw, unfiltered joy of Pokemon at age 9.
JPW: In the U.S., what usually happens on December 26?
NM: We play with our new things and eat leftovers.
KL: When you're a kid, it's all about going out and playing with your new toys. Now, it's mostly trying to stay warm and eating leftovers for me.
KB: Gift returns, gadget experimentation, and sleep.
JPW: What U.S. sports holiday tradition would you most closely associate the Boxing Day extravaganza with?
NM: First couple of days of March Madness, the NCAA men's basketball tournament.
KL: I'd have to say Thanksgiving day and American football. Not every team is in action like the Premier League on Boxing Day, but getting a win on Thanksgiving is always huge.
KB: Probably the Thanksgiving NFL games because otherwise sports tend to avoid most major holidays, at least as a tradition.
JPW: Do you know what bubble and squeak is? If not, share your most intriguing findings from your internet search on the Boxing Day specialty…
NM: I am thrilled to learn of some things called rumbledethumps, stovies and clapshot. I'll be texting my Scottish coach friends with those terms later.
KL: English food is unique…
KB: The front page of Google's results for "bubble and squeak" features what appears to be Christmas Leftover Quiche. Which sounds abysmal. It might be similar to the vegemite phenomenon, where everyone hates it except those used to eating it, who actually find it enjoyable. The BBC describes bubble and squeak as "a great way to use leftover mash, sprouts, and cabbage." I can say with 100 percent certainty that not a single time in my life have the words "gosh, what on Earth should I do with all this leftover mash, sprouts, and cabbage?" ever crossed my young and inexperienced brain. So I will pass.
JPW: Without searching online or anywhere else, why is it called Boxing Day? Give us a history lesson
NM: On Dec. 26, 1869, Irish boxer Lee "Dynamite Hands" McIntosh won the bare knuckle title in a fight against defending Anglo-French champion Aaron "Arson" Wagner. The fight, of course, lasted exactly 24 hours, and the day went on to be called "Boxing Day."
KL: Without looking online? Can't help you on this one.
KB: Boxing Day is that day everyone boxes back up their unwanted Christmas gifts and return them to stores for different sizes, better fits, or cash. I know that's right so don't bother telling me your version because it's definitely wrong.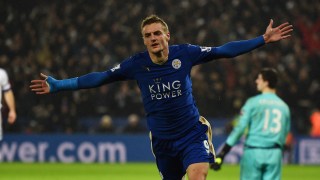 JPW: What are you looking forward to most on this particular Boxing Day?
NM: Chelsea vs. Watford, Liverpool vs. Leicester, listening to any new records I got for Christmas and, of course, boxing. I'm going to do so much boxing.
KL: I'm looking forward to seeing what Chelsea team comes out to play for Guus Hiddink. Will it be the team that rolled through the league last season, or will it be the team that is battling for survival this season?
KB: I would so very much like to be able to say I look forward to watching/listening to Fulham, but yeah…I'm not. So how about we go with Liverpool vs. Leicester instead. That should be fun.
JPW: Do you think the Premier League should ever have a winter break like the rest of Europe? I mean, that would eradicate Boxing Day…
NM: They could start the break on Dec. 27, once the boxing has finished.
KL: The busy holiday schedule in the Premier League is the best time of the year. The stretch of matches from December to the New Year can often make or break teams, so having a winter break would ruin that.
KB: It will never happen. But just like there are too many bowl games in college football….is it good for the competitive nature of the sport? No.
JPW: With 10 games going on from 7:45am ET to 5pm ET on Boxing Day, which games should we keep an eye on and why?
NM: I'm excited for Chelsea vs. Watford and Liverpool vs. Leicester. Before the season began, the visitors would've totally accepted the hosts' places in the table this time of year, yet are so much higher in the pecking order.
KL: Manchester United at Stoke City is a big one. The Potters are in good form and are tough to beat at home, while Louis Van Gaal's job could be on the line if United doesn't get a result. You also have to keep an eye on Chelsea vs. Watford, as Guus Hiddink will have to deal with a red-hot Watford side in his first match back at Chelsea.
KB: Well, as I mentioned, Liverpool vs. Leicester is going to be fantastic. Liverpool needs a win badly to push them into the upper echelon of the table. Leicester, because of their underdog nature, has constant pressure to perform consistently, or people will be very quick to label them as pretenders. I like the Southampton vs. Arsenal fixture as a potential upset, as the Gunners continue to be fragile at times and this one is a tough road test. Bournemouth vs. Palace should be a fun game as well, since Palace is challenging for a top seven spot and the Cherries have responded well despite loads of adversity.