The talisman for the anti-Klinsmann crowd has spoken out regarding his omission from the U.S. men's national team.
Benny Feilhaber has been nothing short of spectacular in Major League Soccer over the past year. The 31-year-old scored a career-best 10 goals and 15 assists for Sporting KC.
[ MORE: Ronaldo talks MLS future with GQ ]
But he can't stay in Jurgen Klinsmann's squad, something that has been a rallying cry for the pro-MLS set. Feilhaber has solitary caps in each of the last three years, and hasn't been a regular since returning from Denmark in 2010.
"Based on what I see, I think that Jurgen takes some players in MLS and uses the fact that they're in MLS to not call them up," Feilhaber said. "You look at some of the top players that played this year. These guys aren't getting an opportunity."

Feilhaber cited Sacha Kljestan, Dax McCarty, Matt Hedges and Eric Lichaj as other deserving U.S. players getting no chance from Klinsmann.

"Just like myself, those other players realize it doesn't matter how well I play," Feilhaber said. "I'm not going to get called in. Is it a problem with the national team? I would think so."
Feilhaber added that he's not frustrated, more sad, because he's playing the best soccer of his career and wants to help his country. It's imperative to note that no one should begrudge Feilhaber's his feelings. The dude undoubtedly should be in the mix more often, and has been sensational in KC.
But there are a couple angles to this. The first is fully embracing and sympathetic to Feilhaber's plight. He has been fantastic since the open of the 2015 MLS season, as have key omissions Hedges and McCarty. And the States are going through a dry patch in terms of results. Have Feilhaber, McCarty and even Nguyen been better than Mix Diskerud? If you argue this, I'm not sure what to say. As much as I've liked him in the past, Diskerud was barely a Top Five midfielder per-90 on his own team last year.
And it's probably important not to compare this January camp roster with Feilhaber's complaint too much. As Beacham's article points out, this is a youth- and MLS-heavy lineup in preparation for this Spring's Olympic playoff.
But 22 of the 26 call-ups are in Major League Soccer, and the main ones keeping Feilhaber out are over the age of 23 in Diskerud (25) and Lee Nguyen (29). When you shift in European-based midfielders who get calls during regular windows, it's more in focus. Players like Alfredo Morales, Danny Williams and Joe Corona can be head scratchers.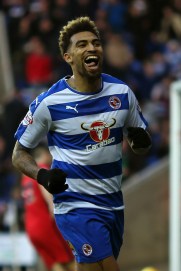 This is a problem that is not going to go away, especially as some grow frustrated when players like Jordan Morris elect MLS over an offer from Werder Bremen (including me). Singular cases aside — Maybe Morris just didn't feel right about the move, or it's that his family is well-connected to the Sounders, or maybe it was just money — we have a hard time comparing players.
[ MORE: Three questions with LAFC president Tom Penn ]
Kljestan lost half his playing time at Anderlecht, and returned to absolutely star in New York. English striker Bradley Wright-Phillips has been downright prolific in MLS, but has only even tempted that same strike rate in England's third tier.
Seb Lletget made one appearance in five years with West Ham, but returned to score seven times in 20 games for L.A. Jozy Altidore went from three goals in 52 appearances with Sunderland to 14 in 27, and people thought he disappointed.
So it's not just cut-and-dried here. Are Feilhaber and McCarty better than Williams and Ale Bedoya? And how can we appropriately judge?
We can't. What we can do is take a look at what we see wearing the red, white and blue. And if that side is losing, then cases like Feilhaber's are going to ring loudly.
We just probably accept that those who have an understandable domestic bias will continue to boost MLS stars and poo-poo average or worse stats from overseas. On the flip side, some will glorify every American goal in Europe while claiming antiquated notions about a growing, exciting and under-appreciated MLS.
And so it will go, for a while.