Manchester City hijacked all the Deadline Day drama by announcing that Pep Guardiola will become the club's next manager, set to take charge in the summer.
Guardiola is the best manager in the world and his appointment will likely bring City to the next level as a truly elite club in Europe.
However, while City supporters are celebrating Guardiola, they should be thanking Manuel Pellegrini.
[ MORE: Latest Premier League standings ]
Pellegrini has essentially been forced out to make way for Guardiola, and although he acknowledged that he has been well aware of the ongoing situation, you still have to feel for a manger who has had so much success at the Etihad.
Under Pellegrini's lead, City has flourished. The Chilean took over in 2013 and led the club to a Premier League title in his first season in charge. That year, he also won the League Cup, City's first double in more than 40 years.
[ MORE: Why Guardiola's arrival means Man City will join the elite ]
Before Pellegrini took charge, Manchester City had never gotten out of the group stage in the Champions League. In each of his three seasons as manager, City has advanced to the last 16.
City finished second in the league last season, and currently sit second on the table in the thick of a title race. He also has the club in the League Cup final and into the fifth round of the FA Cup. After reaching the last 16 of the Champions League as well, City has decided to move away from a manager that could potentially win the quadruple this season.
Yes, Guardiola is worth it. If any club in the world had a chance of signing Guardiola, they would do so. But Pellegrini still got the raw end of the deal. Just like when Pellegrini led Real Madrid to their highest-ever points tally in La Liga in 2010, he was ditched for another more high-profile manager, in that case Jose Mourinho.
If City go on to win the Premier League title this season, that would give Pellegrini two league titles in three seasons. With chances at silverware in other competitions as well, Pellegrini could win four or five trophies in three years and he has still been asked to step aside.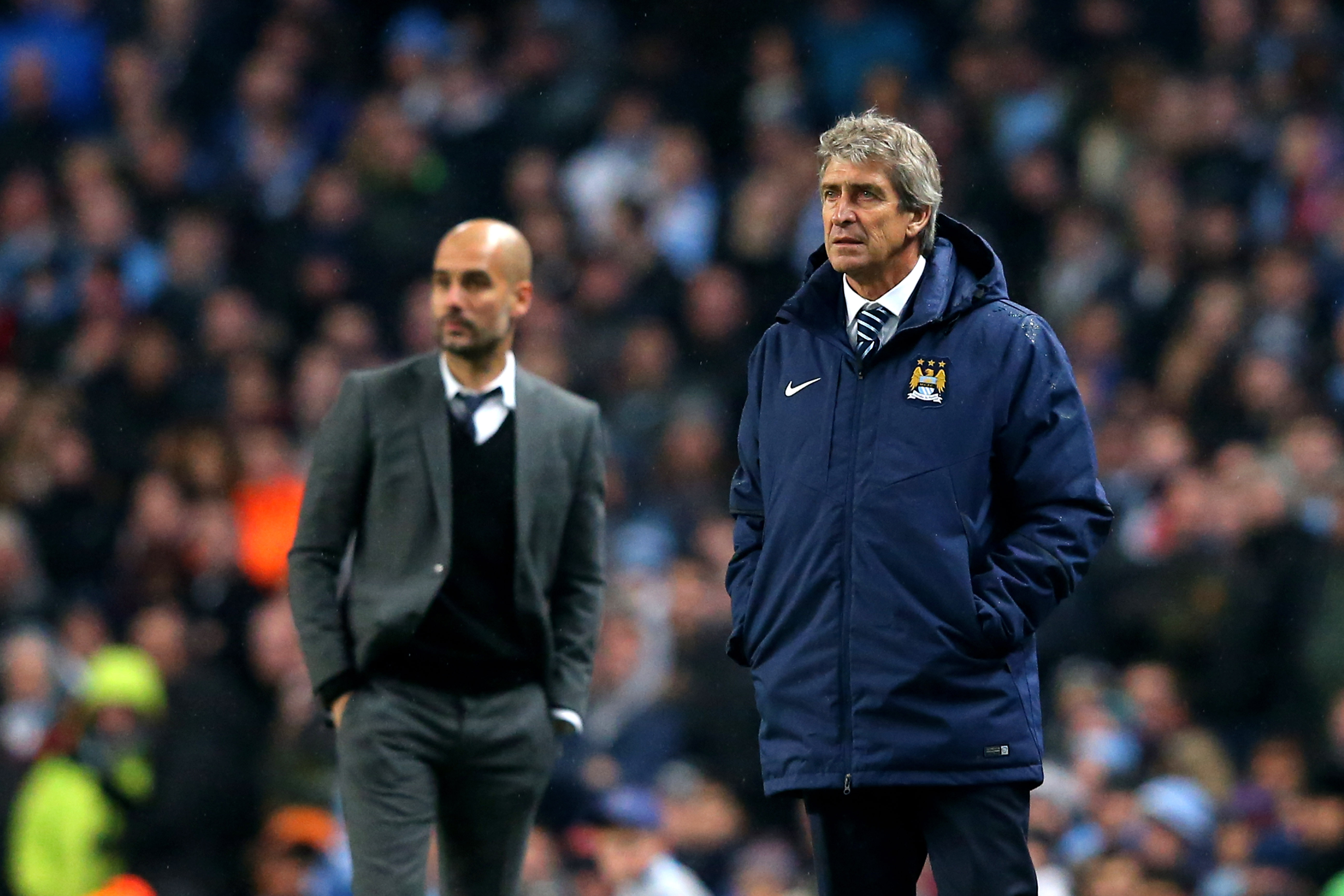 Throughout his time in Manchester, Pellegrini has stayed vehemently faithful to playing his attacking-style of football, never satisfied and always calling for more goals. Even when some teams would park the bus and play for the draw, Pellegrini demanded his players move forward.
[ MORE: Three clubs who need to spend big on Deadline Day ]
Pellegrini's tactics have made City an attractive destination for both players and Pep Guardiola himself. With a very strong side committed to the attack, Guardiola will only have to make a few adjustments to take City to the next level.
Next season under Guardiola, Manchester City could reach new heights. For now, supporters should thank Pellegrini and show him unwavering support throughout his final months at the club.