Look, it's been a crazy year in the Premier League. Leicester City is top by five points, Chelsea is a bottom-half side, and not one of the league's top three scorers hails from a team in last season's Top Four.
So it follows that among the league's other statistical leaders — advanced and traditional — are some surprisingly shining stars.
[ MORE: West Ham 3-2 Liverpool | Coutinho's slick free kick ]
Or at least they aren't mentioned a ton. We plan to rectify that here. By no means do we claim these statistical leaders without fault this season, but hats off to the good they've done (or, in some cases, the pain they've felt).
Most saves in a starring role
You wouldn't know it from the goal totals these past few weeks, but Stoke City's Jack Butland has been playing otherworldly between the sticks. His 87 saves lead the Premier League, and the Potters would be in the thick of a relegation battle if he hadn't shone as brightly.
Ironman
Eleven players have played every minute of their side's Premier League campaign this season (a 12th, Gareth Barry, has played all but one). Four of those 11 are goalkeepers, and six more are defenders. The only midfielder? Bournemouth's South African standout Andrew Surman (above).
Top thief, too
Surman is also the league leader in interceptions with 92. The next seven players on the list, headed by Chris Smalling, are all defenders.
The most under-appreciated of the underdogs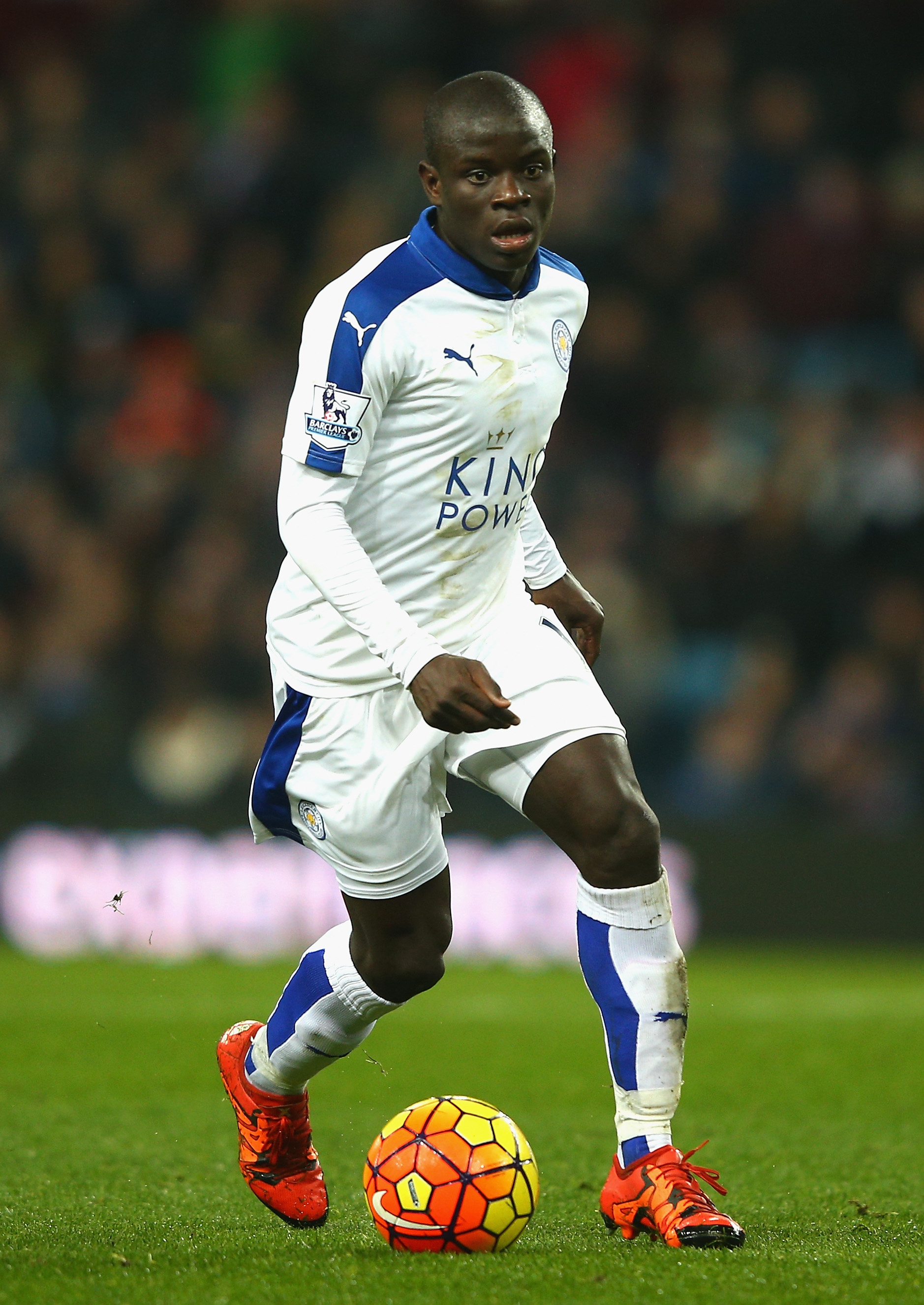 Leicester City has been fantastic, and people are quick to name Riyad Mahrez and Jamie Vardy as big parts of the table-topping effort at King Power Stadium. Then, perhaps they'll say something about goalkeeper Kaspar Schmeichel or defender Wes Morgan.
But how about the Premier League's leader in tackles. Midfielder N'Golo Kante (right) has 115 tackles, 12 more than second-best Yohan Cabaye of Crystal Palace.
An all-expense paid journey to the massage parlor for…
Five players have been fouled more than 50 times this year, and you need to be around the ball a lot for that to happen. The four also-rans are Southampton's Sadio Mane, Swansea City's Andre Ayew, Everton's Ross Barkley and Mahrez, but the man who deserved to skip to the head of the ice bath line is from Crystal Palace: Wilfried Zaha has been fouled 59 times. And that's the amount of times the foulers were caught in the act.
Let Newcastle United's captain climb in second, though; Fabricio Coloccini's 47 blocked shots are eight more than runners-up Neil Taylor (Swans) and Christian Fuchs (Leicester).
A man possessed
He hasn't been heralded like a year ago, and most witnesses would tell you the midfielder's been playing much worse. No, touches don't equal success, but Cesc Fabregas' 2,027 credited touches are 74 more than the next player despite the fact that he's the only player in the top four to have started less than 25 matches. He's also completed 83 more passes than the closest competitor (Surman).
All-around stars
Advanced stats site Squawka uses an algorithm to generate statistics on who just might be the most complete player in the Premier League.
It's certainly not foolproof, but the best player per-90 minutes would likely surprise you: Mousa Dembele of Spurs (Minimum 15 matches).
As for who's produced the most when numbers are averaged out over the entire game, one man rises to the top: Ross Barkley.