Sam Allardyce knows a relegation battle when he sees one, and even an injury crisis has him nervous about using inexperienced USMNT right back DeAndre Yedlin.
The speedy American wingback is on loan from Tottenham Hotspur, and Sunderland's table position has its manager wondering if he can afford to use the 22-year-old.
[ MORE: Hiddink comments on USMNT's Miazga, center back crisis ]
Billy Jones is injured, and the Black Cats did not firm up their right back depth in the transfer window. Ex-Celtic back Adam Matthews is among the other options, and played 150 times for the Bhoys.
And Yedlin had just 56 professional appearances and was less than three years removed from two years at Akron when he moved to London.
"We've got Billy who has a lot of experience, and obviously we've got DeAndre, who has very little experience at this level.

"DeAndre has a lot of qualities, but without that experience, it's a massive ask to perform at the consistent level that you need to at this stage of the season, particularly with the pressure we're all under."
You have to love that following his train of thought would continue with, "but we don't have any better options, so let's see what happens!" It's not quite Guus Hiddink saying of Chelsea youth like Matt Miazga, "We have no fear of bringing youngsters in", but Allardyce is right in saying the relegation plight is a different pressure than Chelsea's much safer spot.
This is a big chance — and a big ask — for Yedlin, who replaced Jones in last week's comeback draw with Liverpool and has only seen Spurs improve since he went on loan. How has Yedlin fared this season? In terms of overall stats, he hasn't been very good at all, though advanced stats site Squawka says he is slightly better than Jones.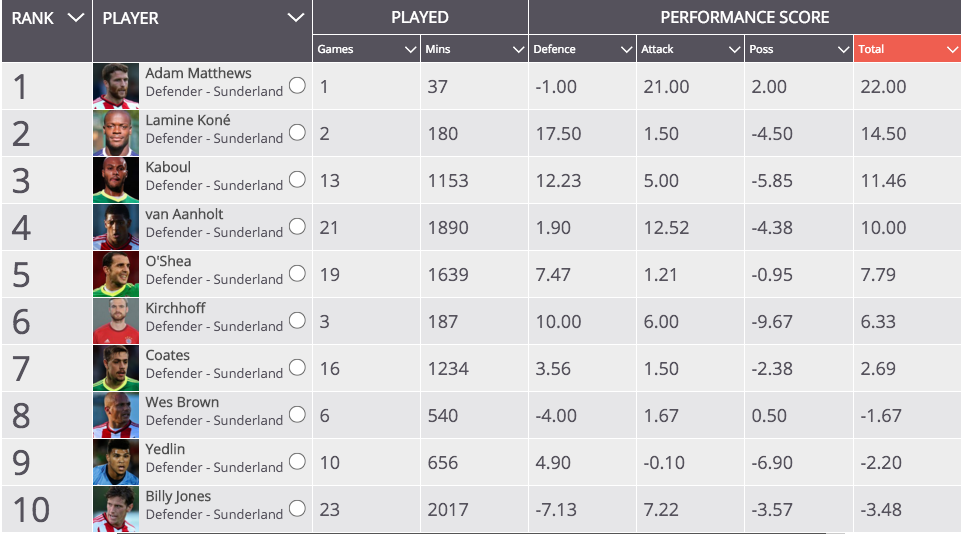 But in terms of straight-up defending, the USMNT man has done the job a lot better.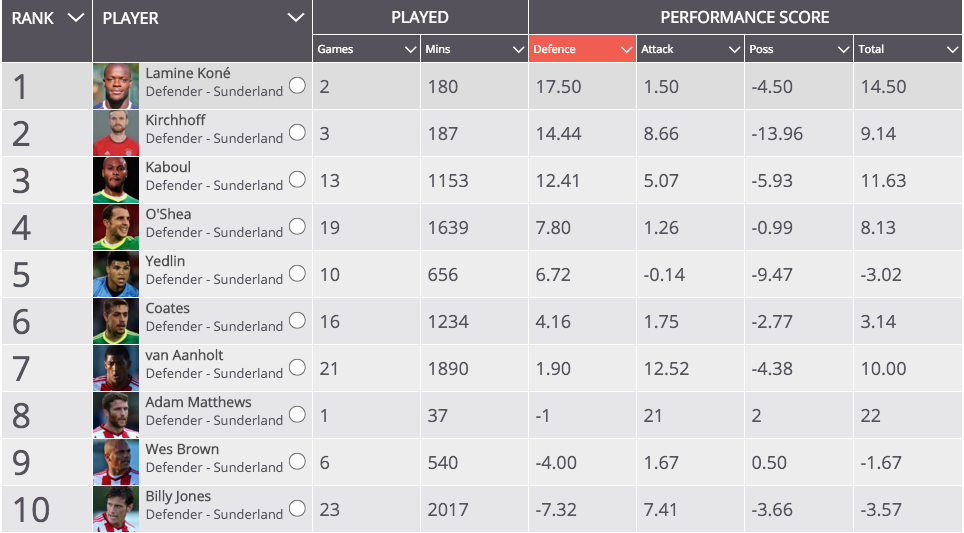 It would be classic Big Sam to improve his lot in the Premier League safety race because injury forced him to remove Jones.
Go get 'em, kid.