Goals from Thomas Muller and Arjen Robben and a dominant hour from Bayern Munich were astonishingly wiped away by Paulo Dybala and Stefano Sturaro, as Juventus drew its German visitors 2-2 in the first leg of their UEFA Champions League Round of 16 tie on Tuesday.
The second leg is at the Allianz Arena in Bayen on March 16.
[ MORE: Champions League schedule ]
Bayern had a pair of tremendous chances in the first 25 minutes. They failed for different reasons.
First Gigi Buffon made a terrific save on a blast from Arturo Vidal, and then Thomas Muller bungled his in-tight shot after Robert Lewandowski set him up for what should've been the opening goal.
Bayern controlled the opening half, and broke through in the 43rd minute. Juve lost its presence in the box, and Muller simply had to pass into the goal from near the spot.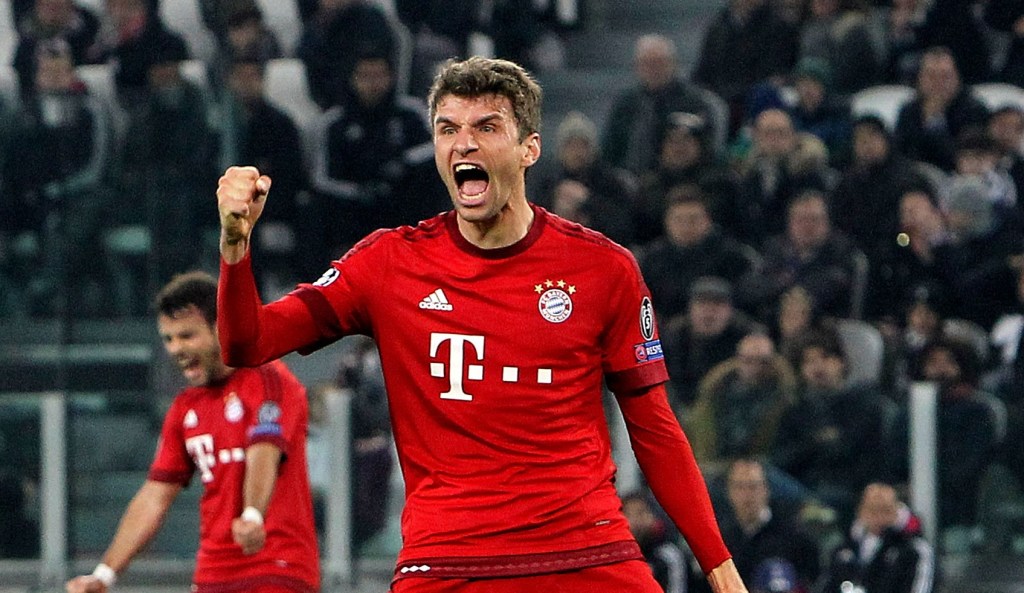 [ MORE: Full lineups, stats, box score ]
Thomas Muller's sixth #UCL goal this season (25th in all comps) gives Bayern a 1-0 lead at Juventus. @HeinekenSoccer https://t.co/TkrxCj0l4l

— FOX Soccer (@FOXSoccer) February 23, 2016
Robben added his goal in the 53rd minute, moving around a pair of would-be tacklers to belt a shot past Buffon. 2-0.
Dybala put Juve back in the match with a goal out of little, firing a low shot past Manuel Neuer with 27 minutes left in the home leg.
[ MORE: Beckham says Van Gaal judgment should come after season ]
And while Dybala nearly equalized for The Old Lady, it was Sturaro who found the tying goal at Juventus Stadium.
Alvaro Morata headed across goal, and Sturaro poked home his second goal of the season to make it 2-2.