To the legions of Arsenal supporters across the United States and world, know this is meant without malice. It's just a simple observation.
Given the stage, the opportunity and the rivals, Arsene Wenger's Gunners just committed an the closest thing to an absolute choke job at Old Trafford.
[ MATCH RECAP: Manchester United 3-2 Arsenal ]
Maybe it was ego, knowing that Manchester United was starting an inexperienced lineup, one that had played just three days earlier.
After all, this is Arsenal. An in-form club that showed well against mighty Barcelona on Tuesday in the UEFA Champions League. A Gunners side that looked primed to eschew their recent reputation as the ones who don't get it done.
Heck, their last outing in the Premier League saw them beat Leicester City to clutter up the title race.
[ MORE: Three things we learned from Manchester United 3-2 Arsenal ]
Alas, this was disappointment of the highest order, with a barely-known 18-year-old putting the Gunners in a 2-0 hole. Arsenal's only answers came when down by two. Petr Cech was hung out to dry.
It was like Arsenal assumed three points.
Theo Walcott's horrible giveaway and subsequent sleepwalking afterward allowed United to strike first. That wasn't championship mettle. Not at all.
That it came against Manchester United will sting. That it allowed Spurs to rise second will double that. Maybe triple.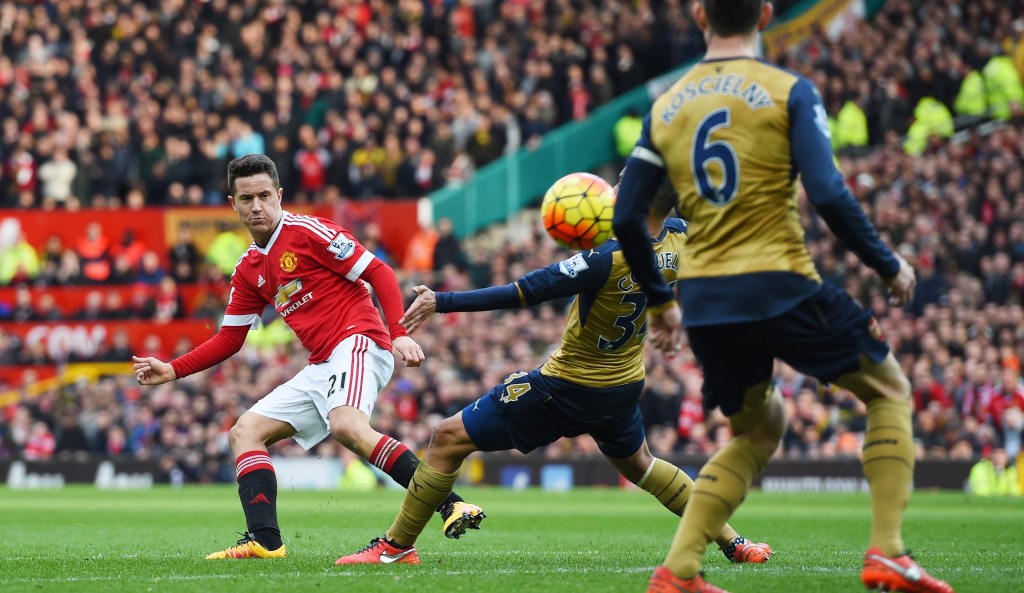 [ MORE: Watch full PL match replays ]
Five points out with 11 matches to go, this could still be just a big blip on the radar; Maybe it's a meteor zipping past only to reveal itself as an annoying pebble. A win over Spurs next week surely helps everything feel and look a lot better.
In any event, it's necessary to question Wenger's words. While they're likely different to his players in the room, his continuing desire to label their trip-ups as the fault of someone else is head-scratching. At one point will the man embrace the role of favorite?
Given Manchester United's sad pregame acceptance of its fate, the foregone conclusion that Arsenal's rampant crew would treat Old Trafford like a home pitch — even given this history — it's hard to argue Wenger's bunch did anything but choke on Sunday.
What should've been cozy was thorny.