If Graham Zusi gets his way, Mexican soccer fans won't be lauding him as San Zusi much longer.
Zusi, the longtime Sporting KC man who infamously scored for the USMNT to allow Mexico passage into the 2014 World Cup, is eyeing up plenty in 2016 and beyond.
[ MORE: All of PST's 2016 MLS previews ] 
For one thing, there's winning a second MLS Cup and repeating as U.S. Open Cup champions. Then there's the opportunity afforded by the 2015 Open Cup, a spot in the CONCACAF Champions League and the chance to be the first American team to win the competition since it was renamed in 2008.
"We are an organization that is in the business of winning trophies," Zusi said. "At the end of the day hardware is what matters. We'd absolutely love to be that first MLS team that can host the CONCACAF Champions League trophy. We've put ourselves in a place to be able to do that."
[ MORE: 2016 MLS Eastern Conference preview ]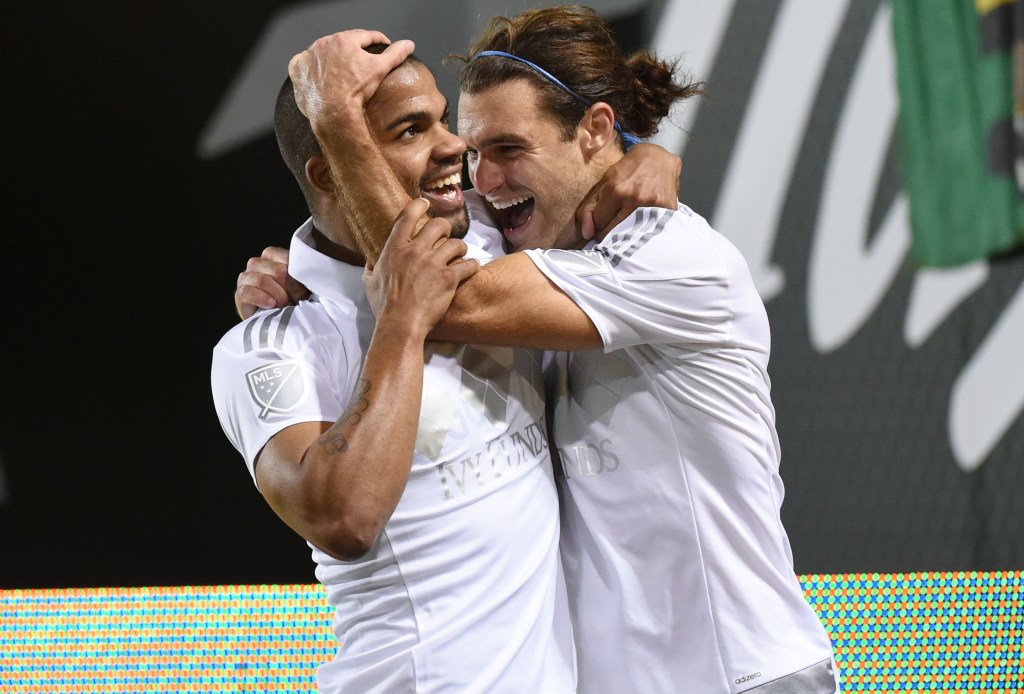 Zusi credits Sporting KC for allowing them the depth of roster and organization ambition to try to win all competitions. That will be critical in attempting to win a tournament that's most recent iteration saw U.S. teams go 0-for-4 in the quarterfinals.
"There's something pretty admirable about how serious our organization takes these tournaments," he said. "Take the Open Cup as a good example. If you look at it completely honestly, not all the teams go into that tournament looking to win it. You see a lot of second team. Our organization goes out to win that tournament every single year.
"Every time we're in the Champions League, we're looking to go as far as we can. This team has something special because the depth that we have this year is unmatched. We can honestly field two very, very solid teams that can compete against any other team in the league. That's going to be particularly important this year."
Even if that means ticking off the Mexican fans who love San Zusi so much?
"That's faded pretty quickly as it is."
Zusi turns 30 in August, and has a pair of Open Cups, an MLS Cup and two NCAA titles. He's been to the World Cup and seen just about everything American soccer has to offer. But that doesn't change his excitement for Opening Day on Sunday in Seattle.
[ MORE: Hasn't had a cheesesteak yet, but Pontius excited for Union life ]
"It creeps up on everyone," Zusi said. "In preseason you are going through that grind if you will, you play your last preseason game and you're like, 'Holy cow. We're a week away,'."
As for this year, Sporting KC is obviously aiming to get back to MLS Cup by mimicking their defensive acumen of recent seasons.
"At the beginning of the year we always set goals as a team and obviously they're lofty because we have high expectations for ourselves," he said. "It's not just making the playoffs, although that's part of it. We look at every single competition we're in, and we expect to win it. It's really as simple as that. There's also goals along the way that pop up as well, whether it's goals against throughout the season, we want to be the team with the lowest goals against in the whole league and we've been pretty close to that. If you averaged the past five seasons, I'd bet we're at the top."
It'd be close.