Four spots remain in the UEFA Champions League quarterfinals after Wolfsburg, Real Madrid, Paris Saint-Germain and Benfica locked up berths last week.
As for this week, let's begin with a reminder of where we stand after one leg of the remaining Round of 16 contests.
Three of the four favorites have the upper hand in each of their matches, and only one looks truly done-and-dusted.
Juventus 2-2 Bayern Munich
Dynamo Kyiv 1-3 Manchester City
Arsenal 0-2 Barcelona
PSV Eindhoven 0-0 Atletico Madrid
[ MORE: Premier League Playback – Title run is a two-horse race ]
Manchester City picked up three goals and a win in Ukraine, and Dynamo Kyiv has — as the old cliche says — it all to do at the Etihad Stadium on Tuesday (3:45 p.m. ET kickoff). Dynamo needs a three-goal win to advance, or a 3-1 win to send it to extra time. Book a place for City.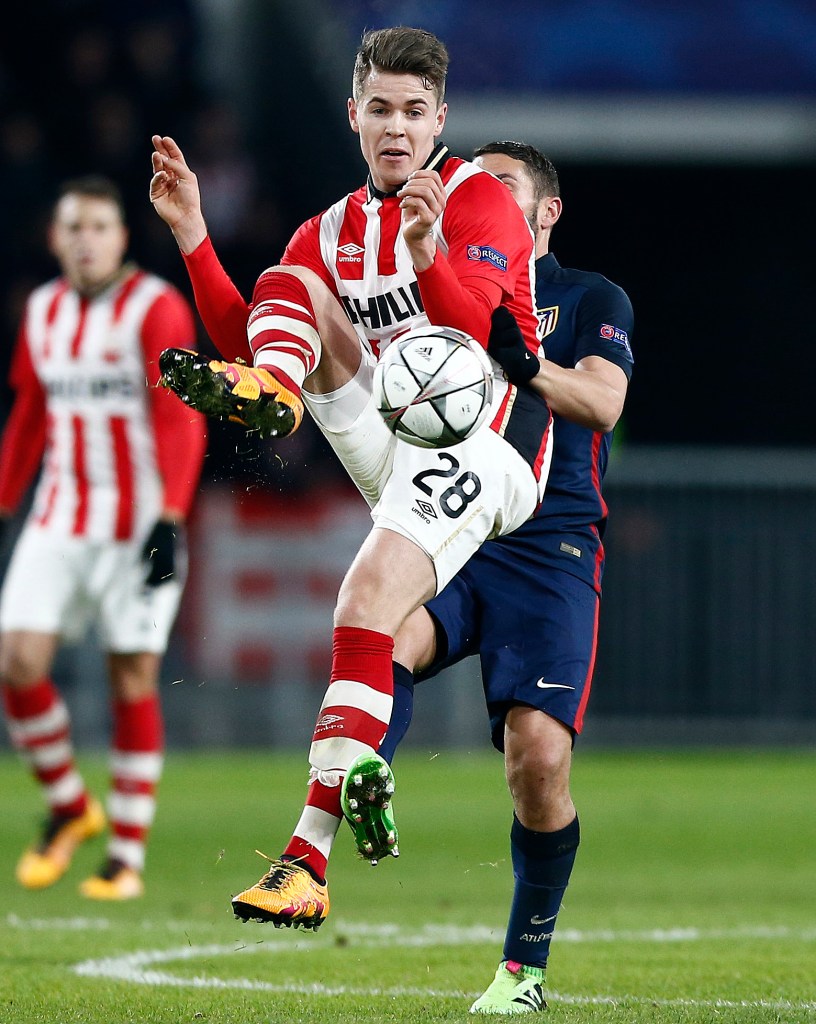 Also on Tuesday will be the second leg between PSV and Atleti. The scoreless draw in the Netherlands gives PSV an advantage in any scoring draw, but Diego Simeone's excellent defense will like its chances of having home field and a need to win. We think Atletico Madrid will advance to the quarters.
Wednesday's matches see four giants of the sport, though it feels quite academic in one of them. Mighty Barcelona is unbeaten in 37 matches across all competitions, and brings two road goals back to the Camp Nou. Arsenal has to either score three goals and win, or win by more than two. That's a Montserrat-sized ask for Arsene Wenger's crew. Barca is going through.
It's a little different of a tale in Munich, where the hosts managed two road goals in drawing 2015 finalists Juventus. The Old Lady will have to play with the fire that is being more open than it'd like against Pep Guardiola's high-flying Bayern Munich. Does Pep's farewell journey end with a loss at home? It's not impossible, but we are picking Bayern to move on.