Last week, Jurgen Klinsmann lamented the injuries that have kept him from fielding his top forwards for the United States men's national team.
Borussia Dortmund's Joe Gyau shone for the Yanks before being injured, while contributors Aron Johannsson and Terrence Boyd have also been off-the-field for long periods of time.
Klinsmann also mentioned Josh Gatt of Molde, who's been battered by a barrage of setbacks over the past two years.
Build-up to USMNT-Guatemala
— CONCACAF World Cup qualifying preview
— How will the USMNT lineup?
— Scouting Guatemala ahead of the qualifiers
— Guatemala-USMNT preview
Unlike the crop of U.S. midfielders, there is no Benny Feilhaber-type for Klinsmann detractors to rally around as an undeserved JK pariah.
That got us thinking: Who would fill out a 10-pack of healthy USMNT-eligible forwards ahead of this week's World Cup qualifiers with Guatemala? Is anyone more worthy than the current quintet of Jozy Altidore, Gyasi Zardes, Clint Dempsey, Bobby Wood and Chris Wondolowski?
If we're being honest, three of the aforementioned four injured players would easily slot into our list if healthy (Boyd, Johannsson and Gyau).
Alas, if you wanted an honest take on the best 10 options to produce goals for the U.S. from a forward position, here's where we'd land. We're discounting Fabian Johnson as a midfield/defending type until Klinsmann proves that he'll regularly use him in his club position.
10. Will Bruin (2 caps, 0 goals)
The 26-year-old seems to work in fits and starts for Houston, but has averaged double-digit goals since 2012 and is in form right now.
9. Juan Agudelo (20 caps, 3 goals)
Your prototypical infuriating prospect, went from a 14-cap year in 2011 to five since then.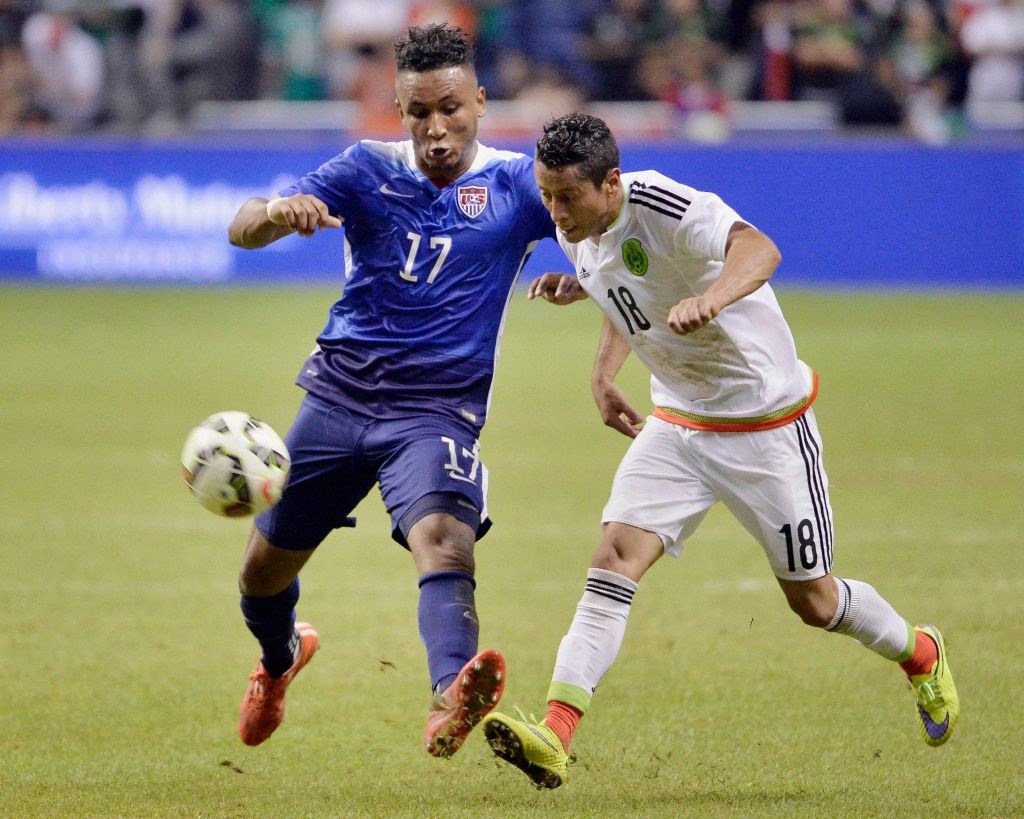 8. Andrija Novakovich (Uncapped)
Probably higher than he should be, but the 19-year-old Reading forward is big and oh-so-intriguing. Dominated at times for the U-20 side.
7. Julian Green (5 caps, 1 goal)
Who knows what the Bayern Munich product's problem is, or whether Serie A is the answer, but he's got a World Cup goal and a ridiculous amount of talent.
t-4. Chris Wondolowski (31 caps, 10 goals)
Why is Wondo on the level with the next two players? Basically a goal-per-game scorer in MLS for the last six years, he mostly takes his chances well. (We're aware there's a glaring, high-profile argument in Brazil).
t-4. Gyasi Zardes (21 caps, 3 goals)
Was perhaps the country's biggest rising star in attack until a poor 2015 in MLS saw him net just five times while also scoring just thrice for the Yanks. Needs a pick me up performance.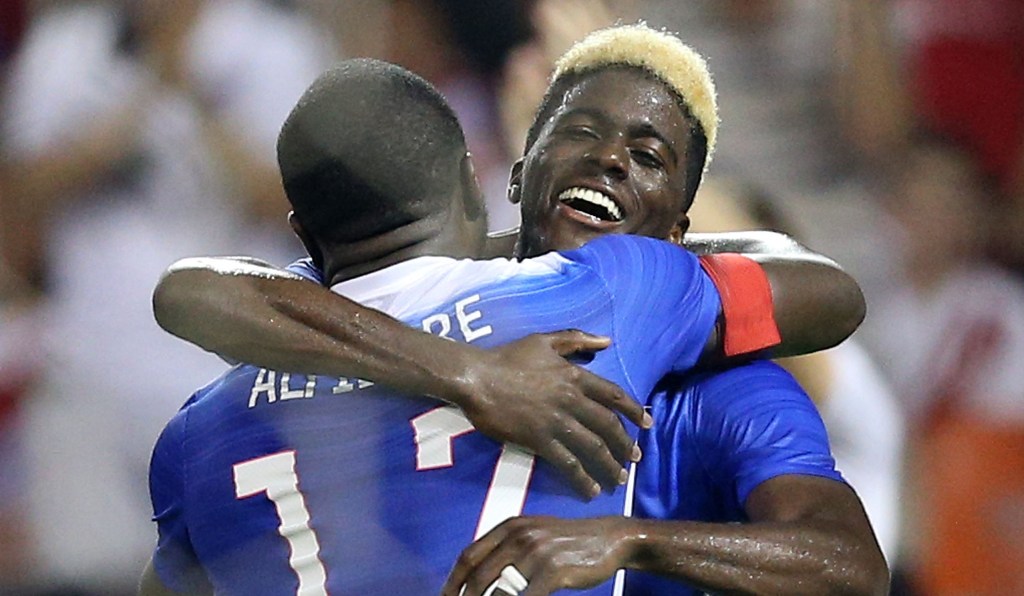 t-4. Jordan Morris (9 caps, 1 goal)
Strictly based on potential, the Stanford product is off to a slow start in Seattle but is showing plenty of his upside.
3. Bobby Wood (14 caps, 4 goals)
There is no hotter striker in U.S. circles, as the Hawaiian has not only been scoring almost at will for Union Berlin but also finished chances against Mexico, Netherlands and Germany in 2015 alone.
2. Clint Dempsey (120 caps, 48 goals)
You watched the Gold Cup, right? He's no longer a lock to be a prime threat every time he puts on the U.S. uniform, but Dempsey's nine goals in nine 2015 caps say he's still top notch.
1. Jozy Altidore (91 caps, 33 goals)
The way he looked, on the whole, against Canada and Iceland is another reminder that while he'll never be an elite striker, his health could've rendered the Landon Donovan omission moot in Brazil.
No, I didn't forget: Jerome Kiesewetter, Rubio Rubin, Khiry Shelton, Andrew Wooten, Alan Gordon, Charlie Davies, Mike Grella.
Injured: Boyd, Johannsson, Gyau, Gatt.