English media is salivating over the performance of strikers Harry Kane and Jamie Vardy in Saturday's 3-2 comeback win over Germany, and rightfully so.
That celebration has led to an interesting question, one on the front page of several national web sites: What happens when Wayne Rooney returns from injury?
Rooney, 30, hasn't played for Manchester United since Feb. 13, and isn't expected back until early April. That's roughly two months from the start of the Euro 2016 tournament in France.
[ MORE: England hopes to build on Germany win ]
He's the national team captain, a man who works relentlessly on the pitch, led the team in scoring during Euro qualification and had a goal and an assist against France in his last outing for country. Rooney also had 7 goals and 3 assists in his last nine games for Manchester United.
So he was hot, but Kane and Vardy are currently thriving for club and country (though the latter came off the bench to score his delightful goal in Germany). Neither is coming off an injury, ignoring for a second Kane's busted up face which has him wearing a mask on the pitch.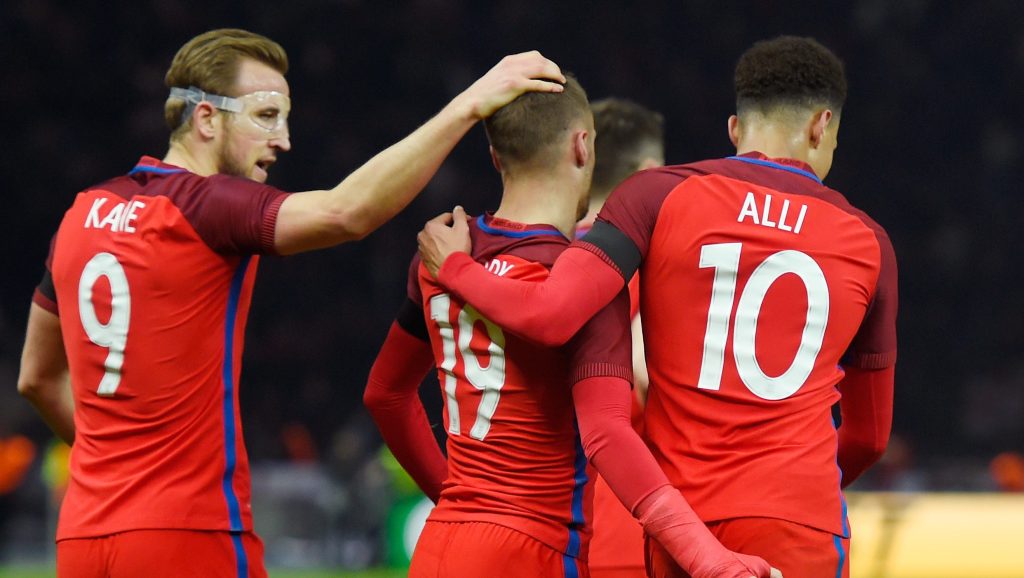 The easy, non-hysterical answer is that Rooney is going to get a chance to play along with Kane in the England attack. He's the captain, their leading scorer, and that's generally how team sports tend to work: Most times, stars don't lose their jobs to injury.
[ USMNT: Guatemala preview — Pretty much "all or nothing" for Yanks ]
It'd be a disservice to Kane and Vardy to call either a "flavor of the month". Starting them over Rooney is far different than bringing Theo Walcott to a major tournament just for the experience.
What Kane, Vardy and others have done is provide legitimate options for Hodgson if Rooney fails in his return from injury. The leash will be short and competition fierce, but Rooney deserves the chance — if fit — to make it happen for Three Lions this summer (much like Landon Donovan received after his layoff with the United States).