The North American Soccer League begins its sixth season on Saturday with new teams, big-name imports and plenty of momentum.
The lone Division II league in the American Soccer Pyramid — USL Pro has applied for D-II status but is currently third — the NASL now boasts more than 55 players from 27 countries with appearances on the international stage, including Greece national team striker Georgios Samaras and Premier League veteran Niko Kranjcar of Croatia.
[ MORE: NASL announces San Francisco Deltas ]
With new teams starting play in Oklahoma City and Miami, and two more announced in Puerto Rico and San Francisco, PST caught up with NASL commissioner Bill Peterson to talk about what's next in the league.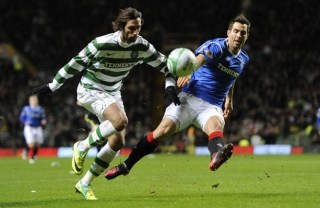 You have three new teams starting play in 2016, and they've made some interesting roster moves. What's your take on the new boys?
"What I'm most excited about is the approach on the field. Miami and Oklahoma City very quickly ramped up with their coaching and technical sides. They've gone after very high-caliber players. I believe that they are going to hit the ground and be pretty competitive. That's a little bit different from what we saw with Ottawa and Jacksonville in their first years, I think because in general they were building their teams off the season they just watched instead of the changes that were made to existing teams rosters.
"Puerto Rico is not too far behind them. They're on a little bit different calendar. They'll have their own unique challenges in signing players and finding meaningful matches before they start. We expect them to be pretty competitive right out of the box."
What're the plans for expansion moving forward?
"The plan is to go to 20 teams and maintain the two seasons (The NASL plays Spring and Fall seasons with a break in between). It'll look differently after we cross over 2016. We're exploring some other things we may or may not be able to do it. With 20 we can keep the single table, get all the games in the weather window and keep an exciting competition.
"We'll have announcements of at least one and maybe more teams over the next couple months. We just can't talk about it because we've seen a million reasons for an ownership group to change their mind or to take longer than anyone expected. The real key is that everything is in place now. This is a much bigger league than a few years ago. There's more at stake. We're going to get to 20, and we're going to continue to grow."

A massive challenge for any nascent league is navigating the massiveness of our country and continent (The NASL has added San Francisco since PST spoke with Peterson). How does this affect your vision and business?
"It's a very unique challenge and many times those who follow leagues in other parts of the world lose the fact that we've got some unique geographical challenges and they do keep you up at night. It takes longer to build a fan base when they can't hop on us a bus and go see a team play a visiting site, or the media can't afford to fly across the country to cover a team that's playing a big match.
"Those are big obstacles and they aren't going away. We have to continually overcome them, or at least reduce the impact on what we're trying to do. In the early days it's tougher than hopefully it will be later down the road. It's hard enough to find the right ownership group in the right cities. It makes it even more difficult when you try to get a national footprint in a territory that's so big."
The New York Cosmos have beaten the Red Bulls in the Lamar Hunt U.S. Open Cup but last year was a tough year for the league in that important tournament. What's your take on it?

"It's sort of organic how this comes about, but if you talk to our coaches and owners right now they'll tell you that the Open Cup is a real priority for them. They understand the competition now, the history, they understand what it means to participate in that competition.
"Last year was a wake-up call. There was a little bit of mentality with some clubs that they maybe didn't put the effort into it, rested some players and guess what? They lost. That was not a good feeling that day and all of them remember that. There have been discussions between ownerships and technical staff that it's important to win Open Cup matches. You'll see an all-out effort from our clubs this year because it's just so fun to play. Those are cool opportunities for our players and our fans. It's a great competition."
It does seem like the league has grown in reputation fairly quickly. Obviously, the Cosmos help this, but why do you think its leapt in rep?
"We have an advantage in the fact that this is the NASL and it had this incredible history here in the late 60s and 70s. There are still people I meet every week whose father took them to an NASL match. Having those clubs come back has stirred up interest in those who were there the first time around. It's disappointing that they've been left behind.
"We try to keep it as pure as possible. The players and the game on the field is the first priority in everything we do. The fans are second, and everything we do, any decisions we make throughout this league, it has to have a positive effect on those two groups or we don't do it because it's a waste of time and money. Our clubs have done a great job of promoting themselves."
NASL Fast Facts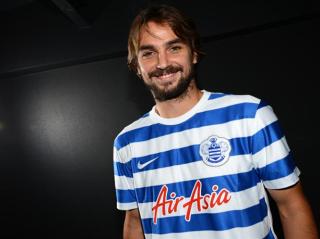 Teams in Spring 2016 season: Jacksonville Armada, Carolina Railhawks, FC Edmonton, Indy Eleven, Minnesota United FC, Ottawa Fury, New York Cosmos, Tampa Bay Rowdies, Fort Lauderdale Strikers, Rayo OKC, Miami FC
Coming in Fall 2016: Puerto Rico FC (owned by Carmelo Anthony)
Coming in 2017: San Francisco Deltas
Players you know:
Wilson Palacios and Dane Richards (Miami FC)
Samaras, Kosuke Kimura, Robbie Findley (Rayo OKC)
Juan Arango, Yasmani Duk, Kranjcar (NY Cosmos)
Jon Busch and Lovel Palmer (Indy Eleven)
Marcel de Jong and Julian de Guzman (Ottawa Fury)
Jeb Brovsky and Bernardo Anor (Minnesota United)
Darwin Espinal, Eric Avila and Freddy Adu (Tampa Bay)
Kleberson and Aurelio Saco Vertiz (Fort Lauderdale)
Nik Ledgerwood and Sainey Nyassi (FC Edmonton)