The Premier League returns from international break for a two-month stretch run that could be quite breathless for several groups of fans.
The PL title chase may be down to two teams barring an improbable drop-off from the main contenders, but five of the bigger names in England are still up for hardware.
Well, four and a group of new boys.
[ PST EXTRA: Will Spurs or Leicester lift PL honors? ]
So who has the best chance to do the deed: Leicester City or Spurs to win the league, Manchester City to take the UEFA Champions League, Liverpool to nab the Europa crown, or Manchester United to lift the FA Cup?
Five of our writers weigh in, although as many as four of these scenarios can occur.
Joe Prince-Wright says Spurs can chase down Leicester: All season long they've flown somewhat under the radar and their defensive solidity plus Harry Kane is a recipe for success. Mauricio Pochettino's men are five points behind Leicester with seven games to go and I get it… that is a lot of ground to make up. But with Kane and Dele Alli on form, as long as they stay fit I think Spurs can win at least five of their final seven games of the season. That will push Leicester all the way. It's true that Tottenham's players haven't been in a PL title race, just like Leicester, but their youthful exuberance will hold them in good stead. I see Tottenham finishing the season strong and clinching the title on the final day of the season.
Matt Reed says it's Leicester's title: Three losses this season and no other competitions to tend to down the stretch? Leicester is fully capable of pulling off this Cinderella story. The Foxes feature two of the Premier League's top goal-scorers, in Jamie Vardy and Riyad Mahrez, as well as boasting one of the division's most underrated back lines. Manager Claudio Ranieri has certainly had his pitfalls throughout his coaching career, but his experience lines up well with what Leicester is so close to completing.
Kyle Bonn says Man City can win the UCL: Desperation, i.e. They very well may have to. For Pep Guardiola to come into a team not in the top competition could be embarrassingly damaging beyond repair. Their form is in the toilet at the moment, but how long could a team like this truly play off its level of capability? Toure needs to play to save his career. The central defense is on the ropes, but Martin Demichelis has, until recently, played better than Nicolas Otamendi. And most importantly, the Aguero storm is brewing; he has two goals in his last six, and Sergio never goes that long without scoring…it's coming.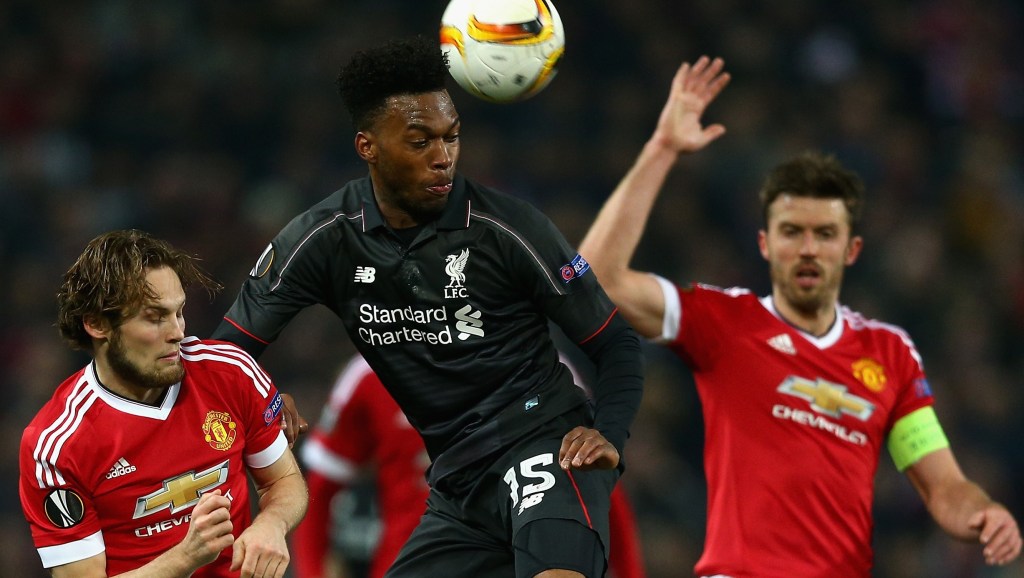 Kyle Lynch says Man Utd win lift the FA Cup: In this unpredictable English season, it would make for the perfect ending to Louis Van Gaal's tenure at Old Trafford. After being written off a few months ago, LVG could now leave United with an FA Cup trophy and a Top Four finish. David De Gea has the ability to steal a win himself, and the young Marcus Rashford has shown a penchant for scoring on the big stage. Plus, a lot of the pressure will be on West Ham in the last-ever FA Cup match at Upton Park.
Nick Mendola says Liverpool can win three more Europa ties: While the Reds' matches-in-hand will provide them the chances to compete for the Top Four, Jurgen Klopp's bunch will be motivated to leap into Europe's top competition this way. There's a massive roadblock in Borussia Dortmund, the favorites remaining in the tournament, but Klopp knows his former side as well as anyone and that could swing the tie in his favor. Also remaining are tournament champions Sevilla, but Liverpool is arguably the No. 2 favorite to win the thing. I think they just may pull it off, giving Klopp his first Liverpool hardware.