In any other year, you'd look at this weekend's list of Premier League fixtures and figure the top teams would cement their statuses against inferior competition.
[ VIDEO: Previewing every PL match in Week 32 ]
But this isn't any typical Premier League season. So while Manchester City, Arsenal and Manchester United would normally be expected to scoop up three points and go onto the next one, that's just not how the PL has rolled this year.
Saints the latest villains in Leicester's push for glory
Leicester City vs. Southampton — Sunday, 8:30 a.m. ET (NBCSN)
Given Leicester's brutal trio of May matches, when they'll go away to Manchester United and Chelsea with a visit from Everton in between, winning April's home-heavy slate is key to the Foxes' title form. The first of three home matches comes Sunday against Southampton, who has won two on the bounce to climb into 7th. That's just three points back of fifth.
Get used to seeing Leicester on Sundays; The Foxes play six of their last seven on the week's final day.
Spurs keep chasing Foxes with taxing visit to Anfield
Liverpool vs. Tottenham Hotspur — Saturday, 12:30 ET (NBC)
Tottenham's task of making up five points on Leicester City sees one of its toughest turns when it visits Anfield on Saturday. That, Liverpool hasn't been consistently strong at home and Spurs have won four of five away from White Hart Lane. It should be buzzing atmosphere for both sides on NBC to finish off Saturday's matches.
An absolutely massive relegation six-pointer at Carrow Road
Norwich City vs. Newcastle United — Saturday, 10 a.m. ET (USA)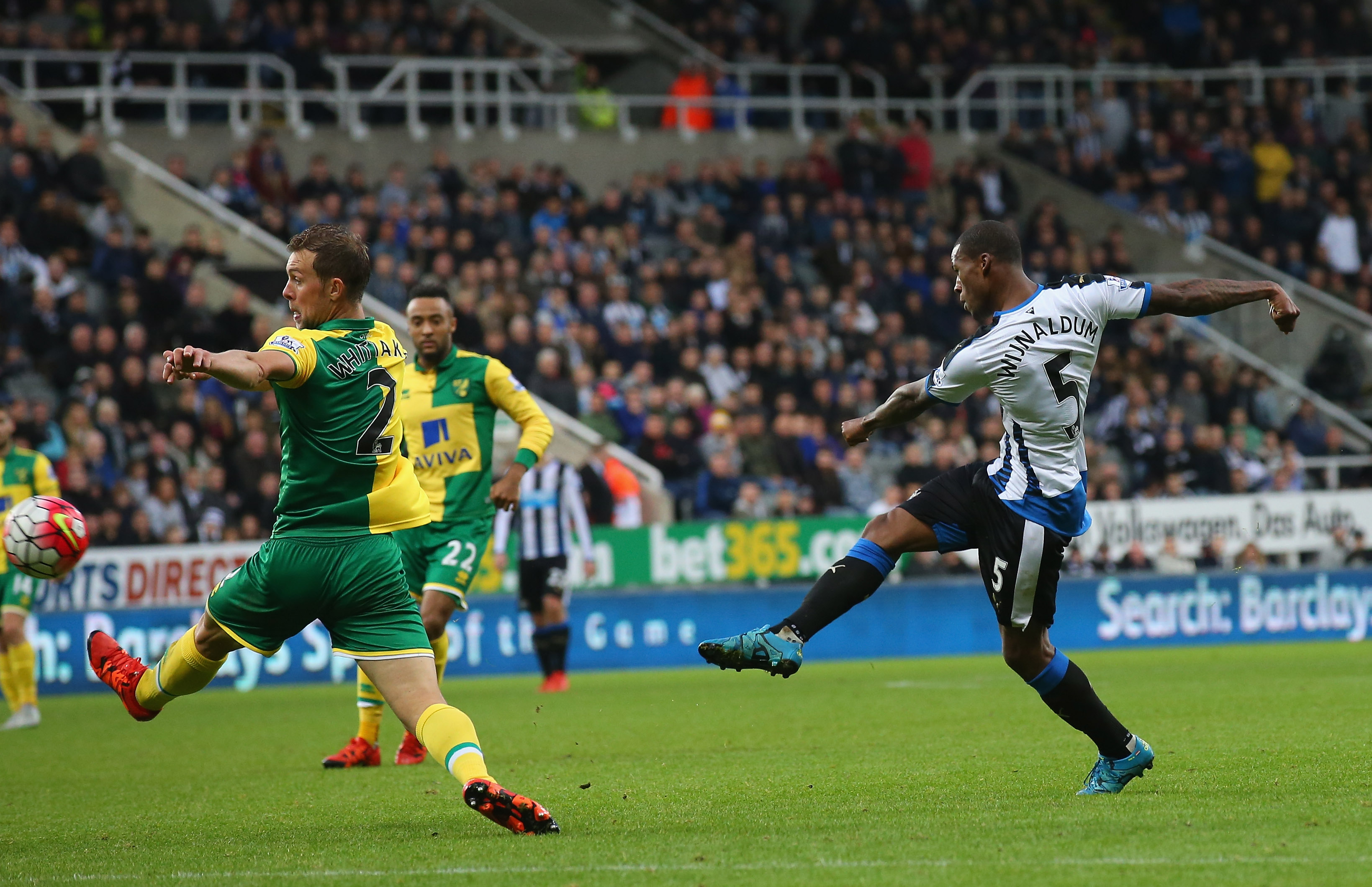 Alex Neil's Canaries could go a long way toward cementing the Premier League's trio of relegation teams with a win over visiting Newcastle United on Saturday. Norwich has a three-point lead on 19th place Newcastle and a two-point lead on 18th place Sunderland. Beating Rafa Benitez's Magpies would be huge.
Losing would be another story, and Newcastle will remember well one of its finest moments of the season, a 6-2 thrashing of the Canaries at St. James Park that saw Georginio Wijnaldum ravage the back line to the tune of four goals.
LVG's United keeps up its quest for the Top Four
Manchester United vs. Everton — Sunday, 11 a.m. ET (USA)
Of the three teams within a point of fourth place, United probably has the toughest fixture of the week despite being at home. The last four matches in this series have seen multi-goal affairs, and the one before that was an Everton 1-0 win at Old Trafford. Strap in, LVG. It could be a bumpy ride.
Gunners hope to find home form, stabilize Top Four spot
Arsenal vs. Watford — Saturday, 10 a.m. ET (NBCSN)
After winning at Everton to snap a three-match Premier League winless skid, Arsene Wenger's Gunners are hoping that the hiccups are out-of-the-way. The French manager has presided over a four-match home run that's grabbed just a point-per-game.
Arsenal has a five-point advantage on the teams competing to replace it in the Top Four, and Watford has been struggling. Still, when you've got two managers who are willing to wheel and deal in excitement on the pitch, there's every reason to expect entertainment.