Antonio Conte was installed as Chelsea's new manager on Monday and the current coach of the Italian national team will have plenty of work to do at Stamford Bridge when he arrives this summer.
[ PLAYBACK: How can Leicester clinch? ] 
Conte, 46, has signed a three-year deal to lead the Blues and with the defending Premier League champions struggling for most of this season and highly likely to finish outside the top four, big changes are expected in west London.
First of all Conte will have to decide which players he will keep or move on. That's no mean feat considering captain John Terry is out of contract this summer and has suggested he will leave. However, with Conte often playing three central defenders, surely that would suit Terry?
[ MORE: Van Gaal to stay at United? ] 
Then there is the case of Eden Hazard, Thibaut Courtois and Diego Costa. Hazard and Courtois have failed to publicly commit their future to Chelsea with less than resounding comments in the media, while Costa is continuously linked with a move back to Atletico Madrid. All three are star names and Conte is likely to keep them around.
Then, there's the loan players. Chelsea currently have a whopping 33 players out on loan but the majority are youngsters who will struggle to get anywhere near the first team. Yet there are the likes of Juan Cuadrado, Victor Moses, Nathan Ake and Andreas Christensen who have impressed on loan this season and could easily figure in Conte's plans.
[ VIDEO: Premier League highlights ] 
With all of that to consider, there is also plenty of speculation regarding big names arriving at Stamford Bridge.
Let's take a look at Conte's potential shopping list for this summer as he'll be given a healthy transfer kitty to transform Chelsea's into Premier League title contenders.
---
Romelu Lukaku – Striker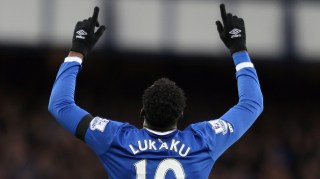 Likely to cost in excess of $70 million and Chelsea sold him to Everton for $45 million two years ago. That said, they've done this before. After moving on Nemanja Matic to Benifca in a swap deal, they bought him back for $30 million three years later and he helped them win a title. Biting the bullet and bringing Lukaku, 22, back to the Bridge could be a key part of Conte's success. With Costa's future uncertain, Lukaku would finally be given the keys to Chelsea's attack. He craves to be the center of attention and after delivering 45 goals in the past two seasons for the Toffees, imagine what he could do with Chelsea's playmakers feeding him…
Paul Pogba – Cenral midfielder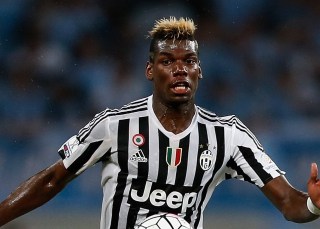 This man could be a central reason as to why Chelsea even appointed Conte in the first place. Pogba, 23, is one of the most complete midfielders in the game and thrived under Conte at Juventus as he became a central figure in the three title-winning teams Conte constructed. It will likely to a fee in excess of $120 million, and perhaps past the world record, to grab Pogba from Juventus. But it would be worth it. Able to control the tempo of games and let his long, gangly legs stride forward in attack, Pogba is a true two-way midfielder who is suited to the Premier League.
John Stones – Central defender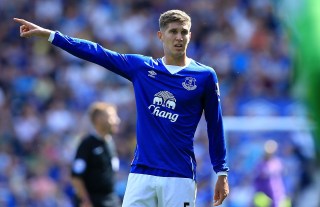 Almost joined Chelsea in the summer, Stones is obviously highly thought of Stamford Bridge with or without Jose Mourinho around. The 21-year-old center back has had a tough year at Everton but he will undoubtedly be more comfortable as one of Conte's three center backs. His price may actually have dropped following a season full of blips and Chelsea could pick him up for $45 million. Stones has a bright future and he's a player who you'd think would flourish in an elite team. His ability to bring the ball out of the back and start attacks is similar to that of John Terry.
Leonardo Bonucci – Central defender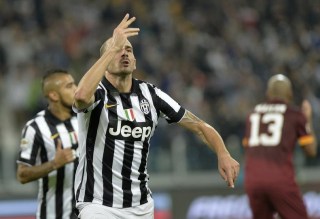 Reportedly one of Conte's top transfer targets, Bonucci played for him at Bari and Juve and the Italian international center back is used to his methods. Able to play in a flat back four or as one of the three central defenders, having a familiar face around and someone who can relay Conte's defensive ideas will be crucial. He is 28 years old and is very good on the ball having formerly been a central midfielder.
Fraser Forster – Goalkeeper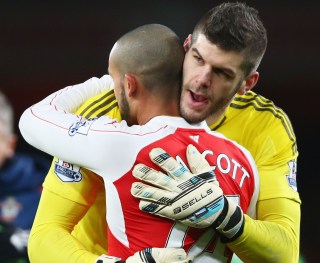 If Courtois does leave this summer then Chelsea will look to a towering giant of a goalkeeper to replace him: Fraser Forster. At 28 years old Forster is coming into his prime and the Southampton and England stopper was named the Premier League Player of the Month for February after coming back all guns blazing following a serious knee injury. He's English and will likely want to move to Chelsea but Saints will hold out for at least double the $18 million they paid for him two years ago.