As the Lamar Hunt U.S. Open Cup prepares to draw match-ups for its 103rd iteration, its branding is getting a new look.
US Soccer rolled out a new logo for the tournament, which allows clubs from across the country the chance to take their shots at the big boys of Major League Soccer.
The logo is classy, and quite reminiscent of the new US Soccer logo rebrand.
[ MORE: Rangers back in Scottish Premiership ]
The first round, to be drawn Wednesday, will see 14 NPSL teams, 18 PDL squads, 12 USASA teams and one each from US Club Soccer and the USSSA.
One PDL and NPSL team each received byes to the second round, when the 17-eligible USL teams enter the fray. Nine NASL sides join in the third round, and all 17 American MLS sides come aboard in the fourth round.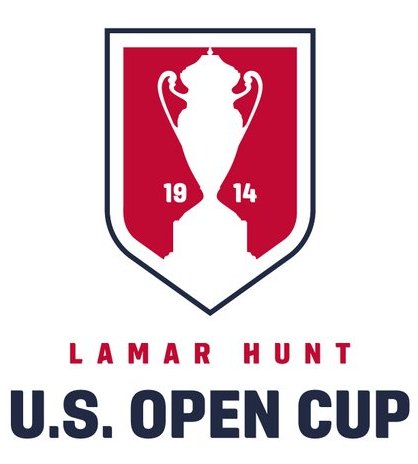 As the NASL admits a renewed intention to challenge in the tournament — the Cosmos has defeated the Red Bulls in the past two tournaments — and MLS affiliate clubs are barred from competing, the Open Cup is entering a fresh era with a new look.
And that's pretty fitting. We're looking forward to the draw, and to knowing we won't see Seattle Sounders vs. Seattle Sounders 2 looming on the docket.
There hasn't been a non-MLS team in the final since 2008, when the Charleston Battery lost to DC United. There hasn't been a non-MLS winner since 1999, when the Rochester Rhinos shocked the Colorado Rapids. Will we see one again any time soon? It seems terribly unlikely, but that's why we root for the underdogs.