Seven points in front with six matches to go, Leicester City is very likely going to win the Premier League. That much we know.
If you don't believe me, they have an 88% chance to win the title, according to ESPN. Of teams to have a Premier League table lead this late since 2000, only three have blown the title, and just one had the kind of collapse Leicester would need to choke from here – Manchester United in the 2011/12 season, who led by eight over Manchester City, but the Red Devils dropped eight points in their final six matches and City played a perfect stretch run, winning in epic fasion on goal differential in the final seconds (also 02/03 Arsenal led on goal difference, and 13/14 Liverpool had a 7 pt lead but City w/ 2 games in hand).
So with that in mind, whether they end up winning it or not, something yesterday irked me. It came from a very well-respected Premier League journalist,following Manchester City's 2-2 draw with Paris Saint-Germain in Champions League play. Manchester City was mediocre at best, and PSG was much worse. It was a weird game, with Zlatan blowing multiple chances to take an early lead against the run of play, and City looking like its usual leaky self in front of goal. So, without further ado, here's what I am referring to…
Manchester City would have "walked" the Premier League with that performance? Are you kidding me?
Not only is this a misrepresentation of Manchester City's not-that-impressive play at the Parc de Princes, it's an even worse referendum on how fantastic Leicester City has been this season. The unfortunate part is that Oliver isn't alone in this sentiment. Many have displayed the opinion that Leicester hasn't won the Premier League; rather the likes of Arsenal, Chelsea, and Manchester City have lost it. That is absurd.
[ RELATED: John Terry picks 7 Leicester City players in Team of the Year ]
Take offense to this however you wish: Leicester City, throughout this campaign, has displayed the characteristics of a top-10 team in the world. Players like Robert Huth, Jamie Vardy, and N'Golo Kante are playing like Thiago Silva, Robert Lewandowski, and Sami Khedira. Wes Morgan is the 5th best pure defender in Europe this season, according to Squawka Statistics. Similarly, Kante is ranked 2nd in Europe in defensive performance among midfielders. Squawka lists Riyad Mahrez as a midfielder, and he owns the #1 attacking score in Europe among that position, a score which would put him 9th among forwards. Goalkeeper Kasper Schmeichel is rated the 10th-best shot-stopper in Europe.
Nobody does it all for Leicester, but they all do their part. Claudio Raneiri told The Players Tribune yesterday, "There are too many keys to name in this incredible season."
[ MORE: Leicester City player fact files ]
As it stands, Leicester would have the lowest goal-differential of any Premier League champion in history. However, their defensive record has a chance to beat 10 former champions, so to argue the squad isn't quality simply because it doesn't score oodles of goals would be an insult to the very game itself.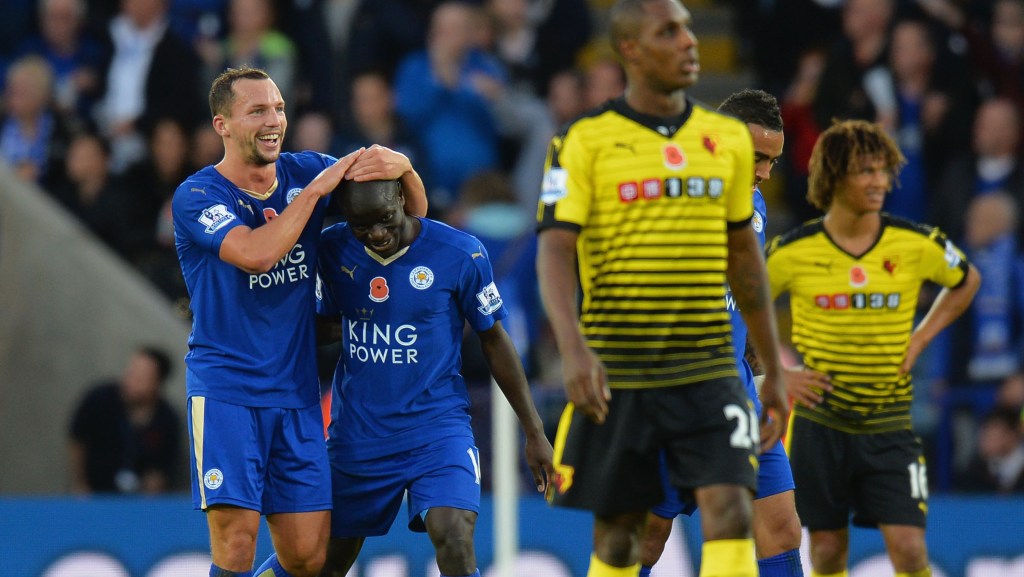 Take the individual parts and put them together, and they pass the eye test with flying colors, doing just enough to pick up results. Against the rest of the Premier League's Top 10, they have recorded seven wins, five draws, and three losses (two of which came to Arsenal, the only team they've failed to pull points from this year). Since Boxing Day, they've conceded more than one goal in just two games.
It might last through next season when the rigors of cup and Champions League competitions bear down on the squad, and it might not. Players could move on to bigger clubs, or they could stay. But it's necessary to credit Leicester City's 2015/16 season as a world-class performance. To say Manchester City would have "walked" the Premier League with a mediocre road performance is shambolic, and strips the Foxes of all they've worked for this year.
The Premier League darlings may never truly get the credit they deserve in beating the big boys, but that would be a shame. Claudio Ranieri and his patchwork gang of worldbeaters have taken the Premier League by storm, and while there will always be those who say the usual suspects handed them the trophy through failures of their own, the hardware should be enough to show the critics that as a team, Leicester City earned every inch of pavement on the road to a top-flight title.