Well, well, well, what do we have here?
Sunderland's demolition of Norwich City at Carrow Road was met by Newcastle United taking their chances in a 3-0 win over Swansea City, as both Northeast sides claimed life lines in the Premier League on Saturday.
[ MORE: Watch full PL match replays ]
Aston Villa lost to Manchester United to confirm its place in the Championship next season, a harbinger of what's to come for two of the other three fighters.
Norwich — 34 GP — 8W-7D-19L, -25 GD
—————————————
Sunderland  — 33 GP — 7W-9D-17L, -18 GD
Newcastle United — 33 GP — 7W-7D-19L, -26 GD
Aston Villa — 34 GP — 3W-7D-24L, -42 GD
Newcastle makes up its match-in-hand on Norwich City when its hosts Manchester City on Tuesday at St. James Park.
Here are the remaining fixtures for the three endangered sides: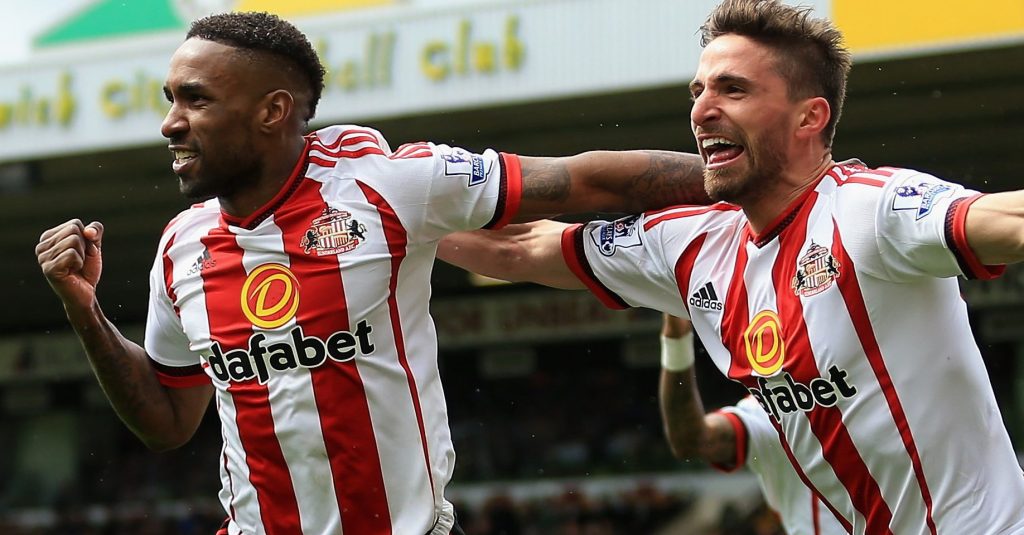 Sunderland
April 24 vs. Arsenal
April 30 at Stoke City
May 7 vs. Chelsea
May 11 vs. Everton
May 15 at Watford
Newcastle United
Tuesday vs. Man City
April 23 at Liverpool
April 30 vs. Crystal Palace
May 7 at Aston Villa
May 15 vs. Tottenham
Norwich City
April 30 at Arsenal
May 7 vs. Manchester United
May 11 vs. Watford
May 15 at Everton