Before the opening whistle of the season-opening match between the Western NY Flash and the defending NWSL champions FC Kansas City, the home team decided to celebrate their 2015 league title at Sporting Park.
The entire team was given championship rings, as is per custom with most sports championships.
The entire team will likely have to give them back.
Per a photo the club put out on Twitter, the championship ring featured a typo on one side that transposed the middle two letters in the acronym "NWSL" that instead read "NSWL."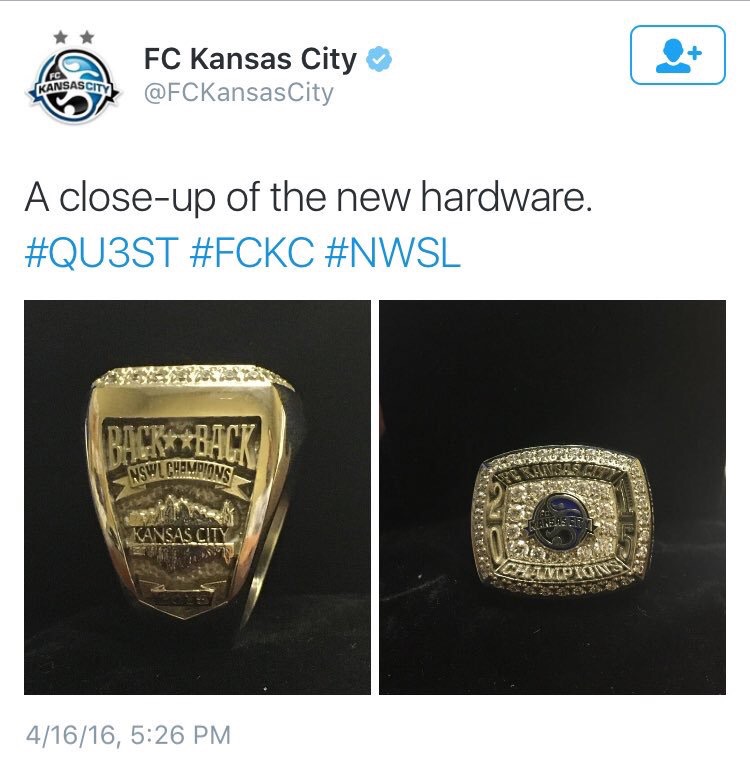 Welp. The tweet has since been deleted.
For a league that is hoping to support its superstars that play on the USWNT during their fight for equal pay, this is a bit of a bad look on the logistical side.