If you didn't follow him on Twitter or watch any of his quirky videos with teammates, you'd think Leicester City defender Christian Fuchs is an ordinary footballer.
That simply isn't the case.
[ WATCH: Every PL game on Live Extra ] 
In a phone interview with ProSoccerTalk, Raluca Gold-Fuchs, Christian's wife, made it more apparent why he has become a fan favorite at the King Power Stadium.
"I think a big part of it is the natural side of him," said Gold-Fuchs. "He's definitely a very funny guy. He has a good base which makes him comfortable to joke around and I believe lately that it also has to do with the club and where he is that he feels even more comfortable. The guys are very funny, they joke around a lot and they need that as part of their intense daily routines."
From rousing games of rock, paper, scissors to juggling a ball with teammate Shinji Okazaki on stationary bicycles (found below), Fuchs has found a way to always create stability and a positive attitude this season, while Leicester's storybook season heads to its fairytale ending.
By now almost everyone is aware of the journey that the Foxes have taken to reach the summit of the Premier League. With a five-point cushion and four matches to play, they host Swansea City this Sunday (Watch live, 11:15 a.m. ET on NBCSN and online via Live Extra), Leicester is closing in on one of the greatest stories in all of sport.
"I think they have raised awareness of soccer in general," Gold-Fuchs said of Leicester's accomplishments. "For all the Americans that only knew four or five clubs in England, they now know Leicester and Tottenham. There's these other clubs and it's not as predictable as soccer in other countries. I think it really helps people understand how good English soccer is and how completely unpredictable it is."
Like the millions around the world that have witnessed Leicester's Cinderella story in 2015-16, Gold-Fuchs is among the enamored.
"This is a special club," Gold-Fuchs said. "The energy and relationship that the team has together is extremely pleasant and it helps them fight hard for what they want. The chemistry that they have, in addition to with their coach, is very important."
The attention drawn to Leicester has certainly put Fuchs on the map as a standout wing back, however, the experience he is set to undergo this summer is something that he could have only dreamt of.
[ MORE: Analyzing Leicester, Spurs' remaining games ] 
Fuchs came up through the ranks of the Austria national team, and has been a staple of the country's backline for the past decade. In June, Fuchs and Austria will make their second European Championship appearance in France. After recording just one goal in the 2008 Euro group stage, the team will be out to do something it has never done: advance to the knockout phase.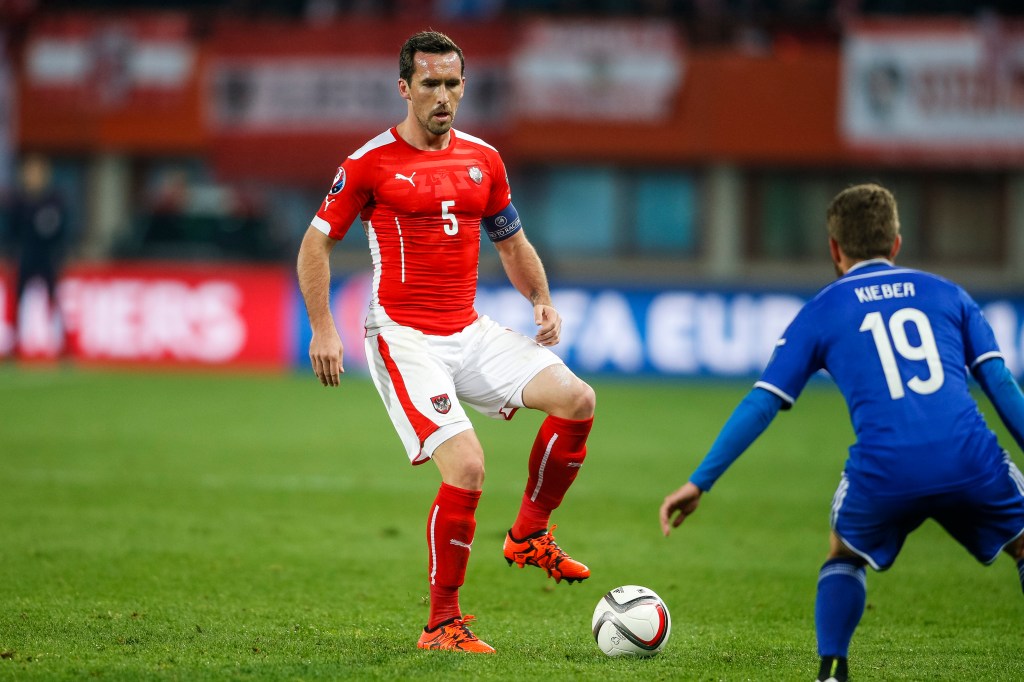 Fuchs, Austria's captain, has always devoted himself to both club and country, and this summer could be his team's first step toward qualifying for 2018 World Cup in Russia.
"He's very proud of that," Gold-Fuchs said. "He's been with the team since he was 15, I believe. Everything that he does is with a lot of passion and love. He doesn't do anything half way. That for him is something that he devotes himself to 100 percent. He's so proud to be on the team and to be going to the European Championship for the first time this summer. He's a proud captain and devoted to both club and country."
Watching her husband's success is just one of the many things that Gold-Fuchs does on a regular basis. Raluca and the family's two children — sons Ethan and Anthony — live in New York City, a treacherous commute from Leicester. In addition to her role as owner of Ra Entertainment, Raluca is very much involved in charity work, which landed her in the Big Apple.
They travel out to England every few weeks to watch Christian perform, and catch the rest of the matches on television back in the states.
When she's not making the 3,000-plus mile journey overseas to see their hero play, Raluca keeps tabs on the soccer academy that the family kicked off in 2014. Fox Soccer Academy was Fuchs' way of giving back to the local community in New York, while also providing a professional environment for young players to develop. The academy even provides players with the opportunity to travel to Europe if they meet a certain standard.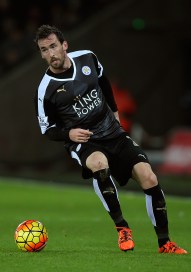 The training program features numerous current and former players, in addition to coaches that have taught at the highest levels of the game, including Austria Wien goalkeeper Robert Almer and Heinz Griesmayer.
"It's his way of giving back to the youths," Gold-Fuchs explained. "He spends a lot of time in New York. My oldest son has been to some of the soccer camps here and Christian felt that the quality wasn't up to par, so it's his way of giving back to the community. The Fox Soccer Academy is in its second year and it's his way of trying to teach children the professional way of learning soccer.
The Fuchs family already has a packed schedule to tend to, but the 30-year-old defender has another idea for what his future holds.
Fuch recently made headlines both in the U.S. and England after professing his desire to attempt to play in the NFL once his soccer career has concluded, as a kicker if that were any shock. It wouldn't be the first time an athlete has tried their hand at a different sport. Just ask NBA legend Michael Jordan.
It is clear that Fuchs has the backing of his family no matter which goal he chooses to tackle. Whether that is playing in the NFL or launching his NoFuchsGiven collection, the defender has complete support from his wife, who jokingly says she wouldn't mind having him in the same country.
"I support him in everything he wants to do," Gold-Fuchs said. "Just like I tell our children, just go for it. Why not try it if it's something that's stuck in your brain? Otherwise how can you sleep at night? It's definitely something he wants to do. He was initially toying with the idea, then tried kicking the ball around and saw that he could do it. He got this reassurance and encouragement, so why not?"