With Game of Thrones returning on Sunday (everybody, chill) for season 6, now seemed like a good time for a Premier League inspired Thrones piece.
[ VIDEO: Premier League highlights ]
There will be no spoiler alerts as I haven't watched the first episode of the new series (it airs here in England today) but I know plenty of you are avid Thrones fans. And even if you're not, below we have some fun comparing characters from what many believe is currently the greatest TV show on earth with what many say is the greatest sporting league on the planet.
So, I ask you, what if the 2015-16 PL season took place in Westeros instead of England and Wales? Who would be the main protagonists and why? Naturally, we focused on the two families (clubs) battling it out for the throne (PL trophy) with Leicester and Tottenham featuring heavily.
[ MORE: Watch full PL match replays ] 
Below is a look at some of the leading characters from the hit HBO series and how they would compare to PL players and managers from this season.
Hit us up in the comments section below if you have any other characters to compare to players and vice versa.
Remember: "Winter is coming."
---
Jamie Vardy is Jon Snow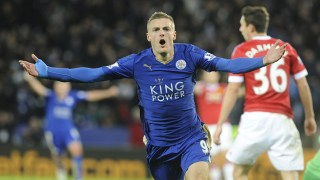 The leading man at the heart of an incredible rise. We aren't sure if Snow is still alive but what he stood for and what he achieved will always be remembered. Ditto Vardy for his goals and setting a new PL record of scoring in 11 consecutive games this season. Currently out at a pivotal stage of the season, will Vardy return to be the hero? Snow is also missing at a pivotal moment in Thrones. Will he return, at all, to rule the North and beyond? The tension is killing us.
Riyad Mahrez is Daario Naharis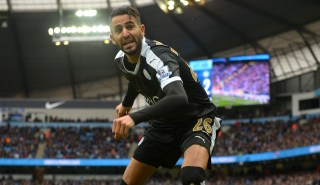 Naharis is a skillful warrior guarding Daenerys Targaryen and a flick of his sword and spin move is almost as deadly as a Mahrez nutmeg and shimmy. After winning the PFA Player of the Year award the Algerian wizard will be a star of the future and Naharis is set for a leading role alongside Daenerys. Both magicians with a sword/ball.
Roberth Huth/Wes Morgan are Bronn
Too difficult to splits these two up. Both are hulking warriors at the heart of Leicester's defense and have gelled to become one over the past 15 months. Bronn has a certain Midlands twang to his accent and is a gutsy, ruthless fighter by the side of Jaime Lannister. Never gets the plaudits but does all of the dirty work. Huth and Morgan know what that feels like but like Bronn they don't really care.
Harry Kane is Jaime Lannister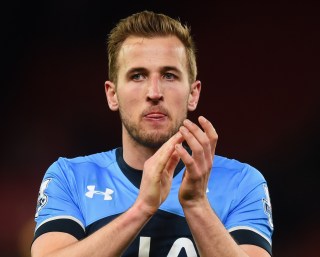 Speaking of Jaime, the leading man of the famous Lannister family is back in Kings Landing and the famous warrior (before he lost his hand, anyway) is trying to lead from the front. Kane is Spurs' leading man and has led from the front all season. In the future, like Jaime, he could rule all.
Eric Dier is … a Dierwolf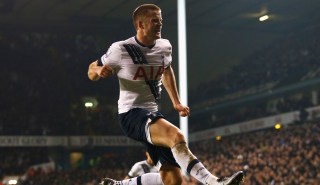 Pretty simple one, this. Dierwolf's have saved the Stark family time and time again as the huge beasts are loyal and protect the ones they love. Much like the way Dier protects the likes of Dele Alli, Mousa Dembele and Christian Eriksen in midfield. Don't mess with the Dierwolf…
Dele Alli is Arya Stark
Alli has a Dierwolf by his side and the PFA Young Player of the Year award in his back pocket. Mercurial talent who was in the third-tier last season and was an unknown. After growing up as a member of the famous Stark family, Arya has fled and ends up in the House of Black and White to find her own way with her family in ruins. Hiding her identity is becoming easy and like Alli she is slight in stature but nimble and able to punish opponents in a split-second. Huge future.
Wayne Rooney is Samwell Tarly
Honestly, I'm not just pointing at any physical similarities here. A guard of the Night's Watch, Tarly is a respected and trusted ally of Jon Snow and is by his side whenever he needs him most. Rooney has always been there for Manchester United when they've needed him most. After overcoming injury, will Rooney's end of the season return save the day for Louis Van Gaal?
James Milner is Theon Greyjoy (Reek)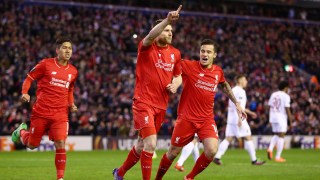 Theon betrayed the Stark family and was held captive by Ramsay Snow, of the Bolton family, until escaping with Sansa Stark. Many would say Milner was held captive at Man City and we never saw his best in Sky Blue. Now though, at Liverpool, he is becoming a pivotal figure. That "Boring Milner" Twitter account is becoming increasingly quiet as the England international is a key cog in Jurgen Klopp's machine. He's proving all his doubters wrong. Can Reek (aka Danny Willett, seriously, look up images of both) follow in Milner's footsteps?
Vincent Kompany is Tyrion Lannister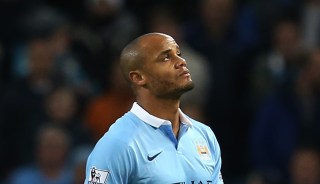 While everything else is changing and falling down around him, Tyrion always finds a way to stay on top. Kompany has suffered injuries, managerial changes and multiple new arrivals in defense over the years but the Belgian captain remains a key and pivotal figure for City. He should stay at the heart of City's defense next season even after Pep Guardiola's arrival. Both are sophisticated and despite their obvious size difference there are plenty of similarities between these two. Witty, wily survivors.
Louis van Gaal is Tywin Lannister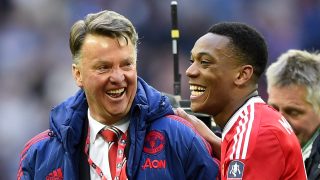 Ah, the head of the esteemed and dominant Lannister family. Tywin, like Louis, is respected across the land and has many contacts across the Seven Kingdoms. His tactical nous on the battlefield is legendary and his ability to get men to fight for him is unrivaled. That said, we all know what happened to Tywin… He was killed by his own son as he went to the bathroom. Many would say a similar fate (fairly similar, the end of him at United) awaits Van Gaal this summer.
(Sir!?) Claudio Ranieri is Ser Davos Seaworth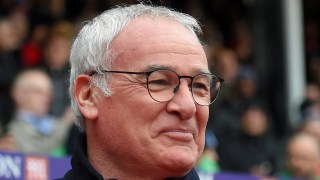 A shrewd and wise talking old mariner who is kind and caring yet forceful and direct when he has to be. That is Davos Seaworth. And it sounds a lot like Ranieri, right? The Italian manager has masterminded a Leicester team on the brink of their first-ever Premier League title in their 132-year history. It would be a miracle. Davos is trying to bring the people of the north together to defeat the Bolton's. He, like Ranieri, has to use all his nous and a sprinkling of luck and magic to try and make it a reality.
Jurgen Klopp is Daenerys Targaryen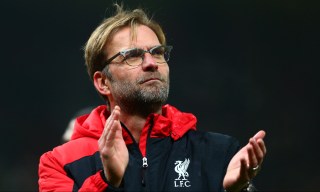 The chosen one. Daenerys believes she is the rightful heir to the throne of the Seven Kingdoms in Westeros. After earning the respect of the famed and powerful Dothraki tribe overseas (for Klopp, see: Dortmund) she is now hellbent on taking over Kings Landing, getting on the Iron Throne and ruling the Seven Kingdoms she believes should still be in the hands of the esteemed Targaryen dynasty she is the princess of. Like Liverpool, they ruled for many decades. Now, Daenerys and Klopp have returned to help their respective families return to their rightful place. At least that's the plan… She is the Mother of Dragons. He is the Father of the the liver birds.
Jose Mourinho is Petyr Baelish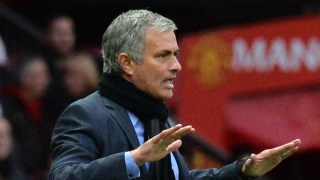 A middle-aged, smartly dressed, clever and manipulative individual (I'm talking about Petyr Baelish, by the way) who has risen in the ranks and is promised the title of Warden of the North after serving as an apprentice, master of coin and understudy for many powerful lords in Kings Landing. Mourinho learnt his trade under Sir Bobby Robson and Louis van Gaal, so that checks out. They even look very similar. Mourinho, like Lord Baelish, is currently waiting in the wings for his next challenge. However, the man who knows the goings on across the Seven Kingdoms with his network of spies is never too far away from controversy. Sound familiar?
Mauricio Pochettino is Stannis Baratheon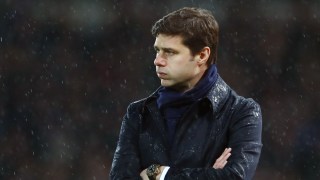 A respected and loyal warrior trying to make his way in the world, Stannis believes he is the rightful heir to the Iron Throne. He is the younger brother of Robert Baratheon who was married to Cersei Lannister. He is known as a fierce warrior who is swift and harsh with justice. Sounds like Pochettino who is staunchly protective of his players and runs them into the ground to get the best out of his methods. Step out of line and both are ruthless. It is unknown whether Stannis is dead but it is believed he perished after his forces, hugely outnumbered, were defeated bravely by the Bolton's. Even if Pochettino doesn't rule the Premier League this season, unlike Stannis he will likely be around at the top for many years to come.
Manuel Pellegrini is Ser Jorah Mormont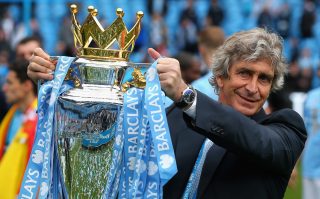 Exiled multiple times by Daenerys Targaryen, Jorah served as an experienced adviser to the Targaryen family. A noble, humble, wise warrior, Jorah is exiled for revelations that he was formerly spying on Daenerys to pay off bills wracked up by his wife. I'm not sure what Mrs. Pellegrini's credit card bill looks like, but when it comes to her husband he's often exiled and written off by the media. Pellegrini could well deliver a fitting finale to his time at Man City with a UEFA Champions League semifinal against Real Madrid looming large. Characters like Pellegrini and Jorah are always under-appreciated but essential for success.
Roberto Martinez is Melisandre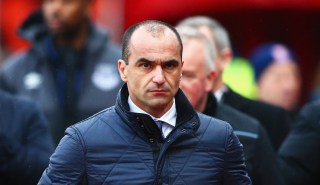 Known to many simply as "The Red Woman" Lady Melisandre is a figure loathed by many as she was responsible for the downfall of Stannis Baratheon's army. She mystifies onlookers with her rhetoric about the "Lord of Light" and gets a cult following which grows larger as she latches onto Stannis. However, she jumps ship rapidly when Baratheon loses the battle to the Bolton's. With Roberto Martinez under pressure and his constant positivity now openly questioned by Everton's fans, it seems unlikely he will see out this summer in charge at Goodison. How much longer will "The Red Woman" be around?
Arsene Wenger is Varys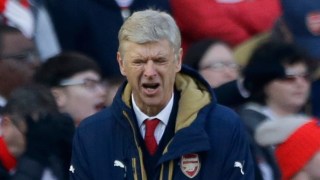 A wily old lord who has been there, seen it and done it… Wenger is still around. So is Varys. Always looking for the next opportunity to move himself up the power ladder, Varys has waited many years for his opportunity to get close to Daenerys Targaryen and be a leading figure in her ruling of the Seven Kingdoms. The brains behind many of the ruling families, Varys uses his vast network of contacts to stay on top. Wenger has fought off many questions about his methods, lack of spending and results to remain in charge at Arsenal for two decades. Both Wenger and Varys are at pivotal moments in their lives. Will their legacies be tarnished by recent events?
Premier League Playback comes out every week as PST's Lead Writer and Editor takes an alternative look at all the action from the weekend. Read the full archive, here.