For the most part, there really aren't upsets in Major League Soccer, and I'd never bet on a game (if I was the betting type, that is).
Parity makes each game week insane to predict, as the addition or subtraction of one key component can shift the fortunes of an entire league.
[ JPW: Man City fans living the dream ]
We're not even talking the star quality of a Sebastian Giovinco or a Michael Bradley. USMNT veteran Jermaine Jones is in the process of revolutionizing the form of a second-straight MLS club, while the absences of Matt Miazga from New York Red Bulls and Perry Kitchen from DC United threw both clubs into some sort of tumult.
Of course, MLS being MLS, after poor starts to the season DC thumped New England and Red Bulls beat Orlando last week. Huzzah, parity!
Here's what we're watching on Wednesday.
Vancouver Whitecaps vs. Sporting KC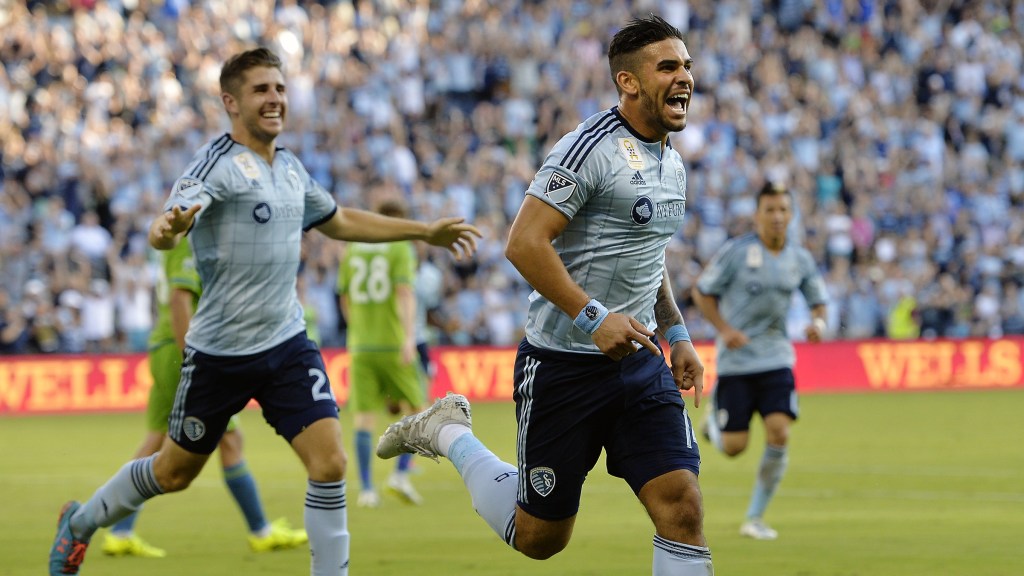 KC opened the season 3-0 and looked like pure class, as its depth shone through despite the absence of Benny Feilhaber… only to see the side go 1-4 since his return (Shoulder shrugs, all of them).
Meanwhile, Vancouver had failed to live up to expectations before throttling FC Dallas 3-0 last week.
[ MORE: Dwyer reiterates USMNT desire ]
So… literally anything reasonable could happen tonight, and we won't rule out the unreasonable (Isn't it time Carl Robinson actually breathed pure fire onto the pitch, anyway?).
New York City FC vs. Montreal Impact
The hosts haven't won since Opening Day, and now get an Impact side stung by a home loss to Toronto FC. NYC is still waiting to see this season's first glimpse of Frank Lampard, and that could happen tonight against a Montreal side thin at the back thanks to injuries to Donny Toia and Hassoun Kamara.
Could be a great night for David Villa, though Laurent Ciman is no slouch when it comes to handling star strikers.
New England Revolution vs. Portland Timbers
The Revs' normally-stingy back line and goalkeeping have just two clean sheets and one win this year, while the Timbers are coming off their first win in more than a month.
Darlington Nagbe is expected to return from Nigel de Jong's awful tackle, and he'll be greeted by a Chris Tierney-less Revs' defense. The cross-country trip is a bit less daunting by that fact alone.