No one's catching the Foxes, and their story hasn't ruined anything about this special Premier League campaign (aside from the dreams of Spurs and Arsenal fans).
Leicester City's run often gets the label of "fairytale" thanks to its marvelous manager and a trio of afterthought superstars in N'Golo Kante, Jamie Vardy and Riyad Mahrez.
[ EUROPA: Villarreal 1-0 Liverpool | Shakhtar 2-2 Sevilla ]
Barring the most ridiculous finish in ages, one more absurd than the Foxes' run to get here, Leicester will be the Premier League champions. From Ted Lasso quip to the UEFA Champions League… what is going on here?
PST's staff discusses.
---
Nick Mendola: Obviously this Leicester City run is very difficult to describe and even harder to put in perspective. So let's start here: What is your favorite thing about this remarkable Foxes season?
Joe Prince-Wright: My favorite thing about this season has to be seeing the looks on the faces of Leicester's fans. Having been at the KP and in and around the city on a match day, it is electric. Everyone is smiling, the team has given them so much joy and to me, that's what sport and football is about. The fans. The atmosphere they generate leaves the stadium shaking, mini earthquakes have been recorded nearby and the players have all responded to the incredible support.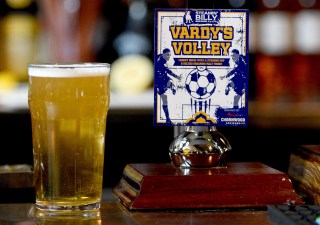 [ PL DOWNLOAD: The Leicester City story ]
Although it's been wonderful to see the gentleman that is Claudio Ranieri work his magic with a squad many had pegged for relegation at the start of the season, seeing the overjoyed reaction of Leicester fans young and old has been my favorite thing. You can tell they are in dreamland.
Kyle Bonn: I can't get enough of Claudio. Let's not kid ourselves, Leicester has been the beneficiary of a cannibalistic league season and a spotless bill of health (which can't be understated). But the way Ranieri has brought a band of professional athletes together to fight for one another is unparalleled in this profession. Jose Mourinho was often hailed as an expert in manipulating the media to his benefit. Ranieri instead has proven a mastermind in player psychology. His tactics have also been world-class this season, but seeing him bring this squad together through plenty of adversity is marvelous.
[ EUROPA FALLOUT: Klopp reacts | No Sturridge? ]
NM: I've stopped worrying about the American sports equivalent of Leicester, because salary caps sure stop the comparison from being interesting at all. But I do wonder who is the U.S. sports version of Claudio Ranieri, N'Golo Kante, and Jamie Vardy? Which coach over here could say some of the things Ranieri did — think "Dilly Ding, Dilly Dong" — and not be laughed out of the room as "not serious enough"? Culture clash, sure, but this guy is a special breed.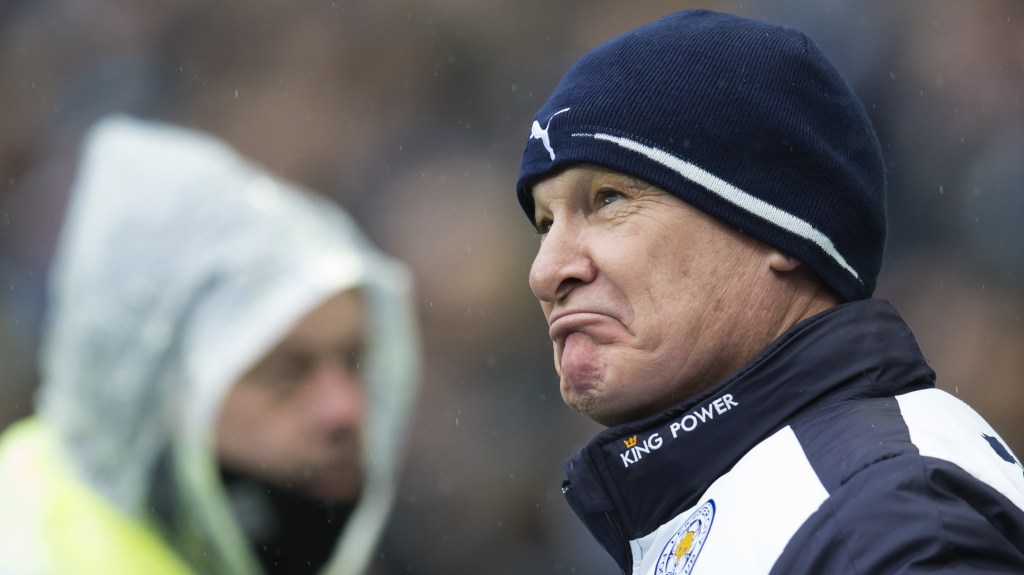 Matt Reed: I think it's interesting how people have tried to compare Leicester's improbable run to other sports, but realistically I love their story because we've never seen a Leicester before. You're talking about a team that has only two multi-goal losses all season. Even in what some may consider a down season in the PL, that is still something to tip your hat to. Then, there's obviously the players. You have guys like Christian Fuchs, Jamie Vardy and Riyad Mahrez, who all wear their heart on their sleeve and you can truly see their raw emotions when they play. What's not to like about this team?
NM: The thing about a new 'power' is that there isn't a lot of real emotional tumult when they win, especially when you consider that rivals in Nottingham Forest and Derby County aren't even in the Premier League. And the marvelous thing for other teams' supporters, aside from Arsenal and Spurs, is that they can take this sort of pride in Leicester's story like, "My club didn't win this year, but a mostly inoffensive side has done it! Take that, other teams I hate."
And aside from some referee's decisions and Jamie Vardy's unfortunate casino incident, there's such little controversy.
KB: Well, Claudio Ranieri reminds me a lot of Lon Kruger. Maybe not with some of the funny stuff he says, because Kruger isn't known for that, but think about it. Lon is a player's coach who is loved by every fan base he's touched. He's come close to championships (2 Final Fours, 1 Elite 8) but has never won one. And he's always wearing a smile. They're very similar to me. I hope Lon wins a title someday because he deserves it, and Ranieri deserves this one this year.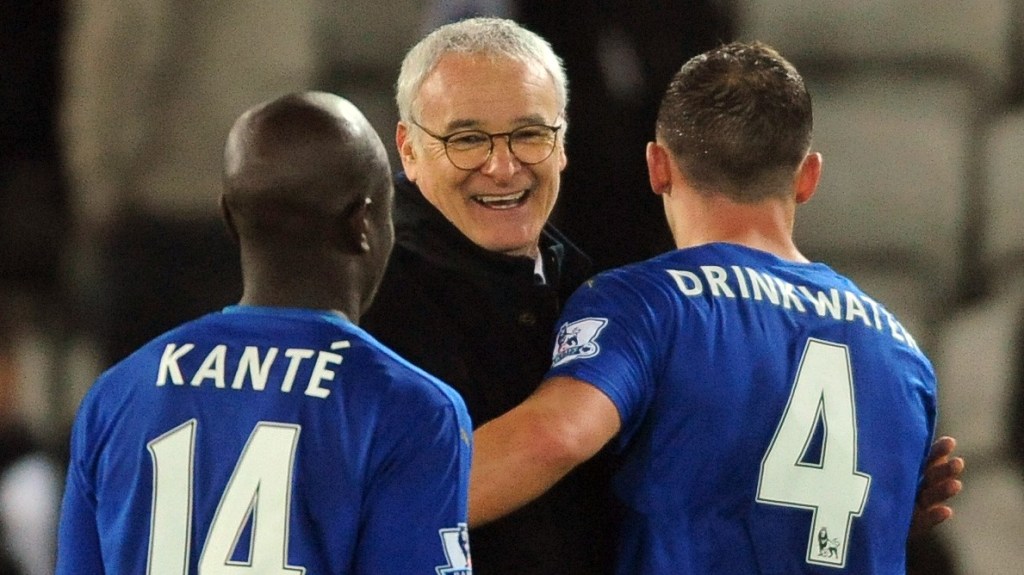 As far as the players, it's hard to say. Kurt Warner comes to mind when thinking of Vardy's improbable rise, but their personalities don't really line up. Kante can be likened to a guy like Howard Griffith. A 9th round draft pick, Griffith ended up as a bruiser out of the backfield, a guy who wasn't a big name given that he was lining up behind future Hall of Famer John Elway and lead blocking for Broncos superstar Terrell Davis, but he was a crucial part of that offense in the trenches and ended up scoring 2 touchdowns in Super Bowl XXXII, one of 2 Super Bowls he'd win.
KB: I have a question for everyone that I also think makes for a fascinating topic:
Will Leicester have staying power at the top of the league, or will they suffer a quick demise?
I hate that I'm saying this, but I think their time at the top is short-lived. Countless teams new to the top have found the fixture congestion with European play impossible to navigate, and Leicester's bill of health this season was practically unparalleled. Nobody got hurt. There's no way their fortune remains that high through next year. Depth is nearly impossible for many smaller clubs to attain, so I think they may be doomed. I hope I'm wrong.
MR: I think you bring up a great point, Kyle. I've been asking myself this all season long, and I think this also plays into how special their season is. They could very well be a one hit wonder considering the coaching additions of Conte and Guardiola at Chelsea and City. You'd imagine there will be retooling jobs with Man United, Arsenal and Liverpool as well.
In most cases, outside of Messi and Ronaldo, one or two players don't make a team but in Leicester's case I think Vardy and Mahrez do. You can throw Kante in there as well. I'm not sure if they'll be able to keep all these guys, but if they don't this has been one heck of a ride.
JPW: I was with you on this theory for quite some time, Kyle. And although I don't think Leicester will repeat this season or even finish in the top four again… I think they have the financial muscle of their Thai-based owners to really go out and spend big and potentially make it out of the UCL group stage next season. After all, with the way the tournament seeds are now picked, Leicester will be a top seed. In theory, they should make it to the last 16. Should be some memorable European nights at the KP.
The biggest concern is adding too many players this summer. They have to get the balance right. Throwing this out there to the group: what if they sold Mahrez, Kante and Vardy this summer? How disappointing would that be? Or is that the harsh reality of the big boys having more cash? For me, I can't understand why they'd pass up the opportunity to see this through and stay one more season to play in the Champions League with Leicester. I know money talks… But come on!
NM: There are similarities to a sophomore slump in other sports here. On top of Leicester's issues dealing with the European schedule, the Foxes also have to negotiate the opposition spending all summer learning what worked best against them.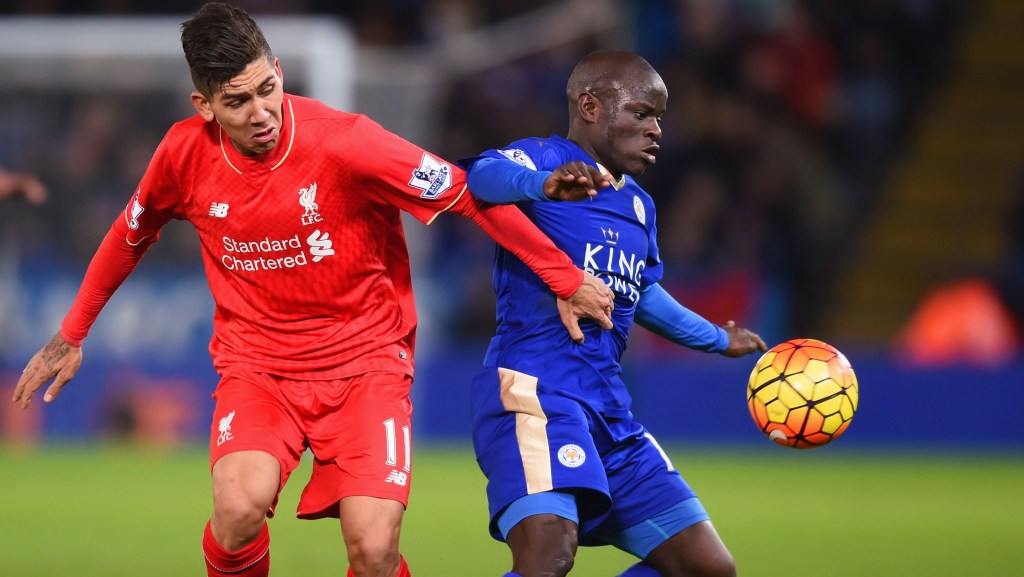 Kante is their MVP, and he's going to fetch Leicester a load of dough. I have concerns whether he can go at his breakneck pace and physical play without facing injury woes (long-term). They should cash in on a 29-year-old Vardy to be honest and do whatever they can to hold onto Mahrez. Then find someone to slot in next to Drinkwater — maybe Idrissa Gueye, who's been massively overlooked because Aston Villa has been a trash tornado — and find a pair of hard-working strikers to help adapt and stay in the top half.
It will be very difficult, but it won't be hard for the club to stay in the mix for European qualification. In a way, though, that makes the story even better. This is a perfect storm, a force of nature, not a manufactured storm like Blackburn in the mid-1990s.
Kyle Lynch: I think you also have to remember how poor the rest of the league was this season. Teams dropped a lot of points you wouldn't expect, and it's hard to imagine things don't shift a little bit back to "normal" next year.
With the money coming in this summer, you know the top teams are going to spend big, and Leicester shouldn't be afraid to either. But what makes Leicester so great is their spirit and togetherness as a team, so the ownership has to be careful not to disrupt that. With Champions League matches and the uncertainty of injuries, I don't know if they'll be playing in Europe for more than one season.
NM: The rub on Kyle's point here has two big points.
1) Leicester will need to start well and pile up points before the Champions League group stage begins, and they'll likely have to do it while integrating new players. It's easy to forget that the Foxes didn't find their true title form until Ranieri found Kante's spot on the pitch (He started on the left, and also played a bit more advance before settling alongside Drinkwater).
2) It's not just the big boys seeing that influx of money. Clubs like Swansea, Stoke, Southampton and Everton all have zero reason not to spend more than their usual. That's also why being one of the 20 clubs in the league next season is so critical for all the Championship promotion chasers, and the three teams hoping to avoid one of the final two relegation spot.
But now we're talking way too much about the future. The title's not even clinched yet! What a year… and what could still remain in the Leicester City tale?