All week at ProSoccerTalk we are reviewing the dramatic 2015-16 Premier League season. From dishing out awards to looking back at the highs and lows as 20 teams battled it out, we'll have every angle covered.
[ MORE: All 2015-16 PL season reviews ]
For the full archive of our review content, just hit the link above. Now, it's time to take a look back at the ten best matches from the 2015-16 Premier League season.
---
September 13, 2015: Leicester City 3-2 Aston Villa
Unbeaten through four matches, it looked like Leicester would suffer their first loss of the season as they trailed Aston Villa by two goals with less than 20 minutes to play. But then, a miraculous comeback capped off by Nathan Dyer's 89th minute winner handed the Foxes another three points, showing a spirit and fight that was omnipresent during Leicester's title run.
November 28, 2015: Bournemouth 3-3 Everton
When the clock showed 80 minutes, Everton led this match 2-0. However, the Cherries fought back to tie the score at two after quick goals from Adam Smith and Junior Stanislas, only to have Ross Barkley silence the Vitality Stadium with what looked to be the game-winner in the 95th minute. However, Everton's long celebration led to added stoppage time, with Stanislas grabbing a last-gasp equalizer with the final kick of the ball as the clock hit 98′.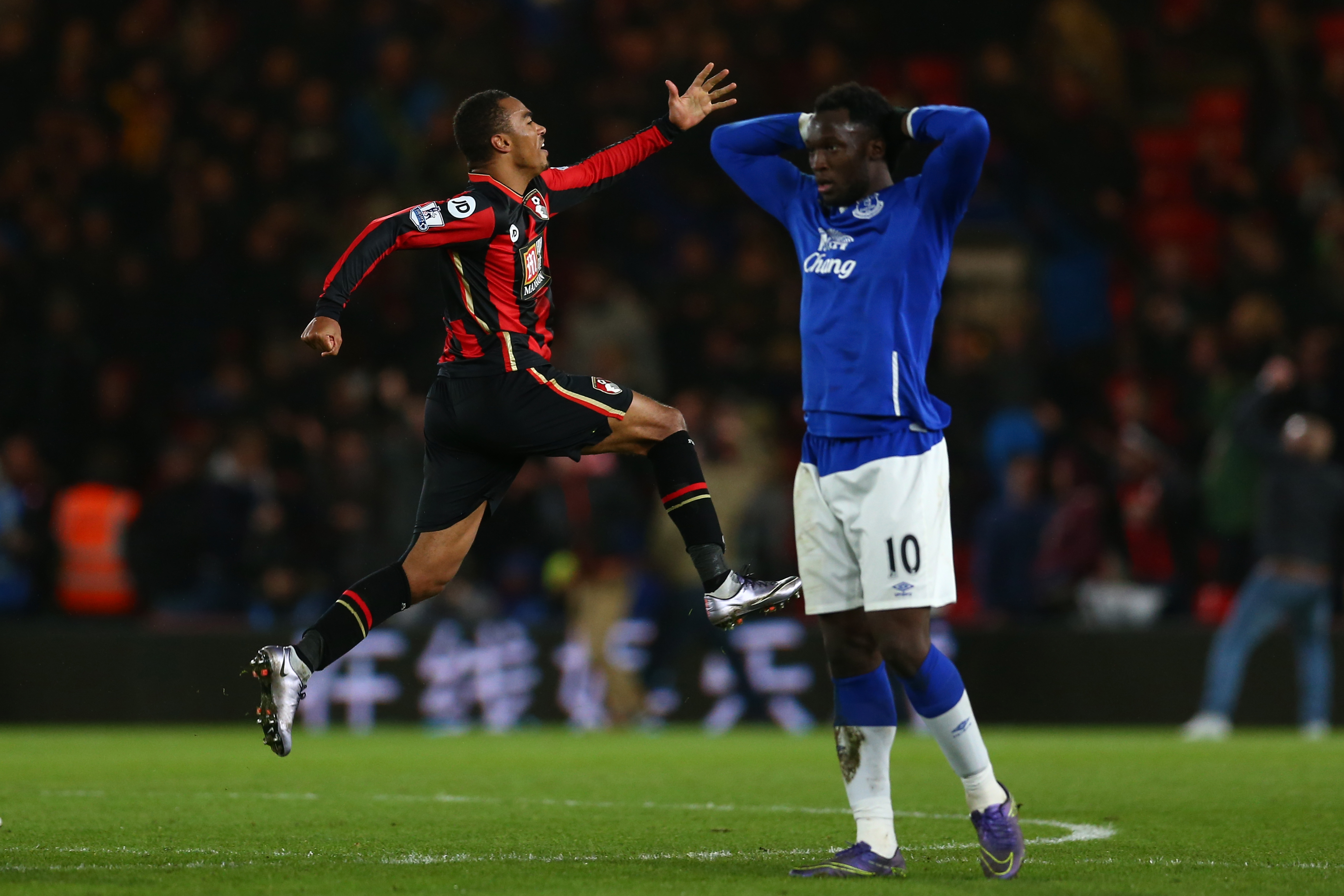 December 28, 2015: Everton 3-4 Stoke City
0-1, 1-1, 1-2, 2-2, 3-2, 3-3, 3-4. Look away Everton fans, it's another blown lead for the Toffees. After twice drawing level from a goal down, Everton took their first lead of the match in the 71st minute when Gerard Deulofeu put the home-side ahead 3-2. Finally in the driver's seat, Everton collapsed in the closing minutes, allowing Joselu to equalize before Marko Arnautovic buried Stoke's winner from the penalty spot in stoppage time.
January 13, 2016: Liverpool 3-3 Arsenal
Liverpool and Arsenal combined for six goals in a snowy thriller at Anfield that ended with a 90th minute equalizer from Reds' substitute Joe Allen. After 25 minutes the scoreline read 2-2 as a Roberto Firmino brace canceled out goals from Aaron Ramsey and Olivier Giroud. Giroud would get his own brace in the second half to put the Gunners in front until Allen's late tally split the points.
January 16, 2016: Chelsea 3-3 Everton
Everton supporters must really be hating this list. Once again the Toffees led this match 2-0, but quickfire goals from Diego Costa and Cesc Fabregas knotted the score at two. Everton thought they won the match when Ramiro Funes Mori scored the Toffees' third in the 90th minute, only to see John Terry equalize in the 98th to steal a point for Chelsea in his 700th Premier League appearance for the Blues.
[ MORE: Premier League Playback – What did we learn from the 2015-16 season? ]
January 23, 2016: Norwich City 4-5 Liverpool
Nine goals scored from ten shots on target could give Liverpool's epic win over Norwich the crown for match of the season. The Canaries led 3-1 in the 54th minute, then found themselves down 4-3 just 20 minutes later. Sebastien Bassong thought he won back a point for Norwich with their fourth goal in the 92nd, but Adam Lallana found Liverpool a winner in the 95th, highlighted by a classic Jurgen Klopp moment in which the Reds' boss broke his glasses while celebrating with a shirtless Lallana.
February 6, 2016: Manchester City 1-3 Leicester City
An emphatic win at the Etihad put Leicester six points clear at the top of the table and had people thinking, "Maybe they can pull this off." Robert Huth put the Foxes ahead inside the opening three minutes, with Riyad Mahrez doubling their lead with a brilliant individual effort just after the break. Huth would score again to put Leicester up 3-0 as a team of misfits tore apart the one of the most expensive starting lineups in football history.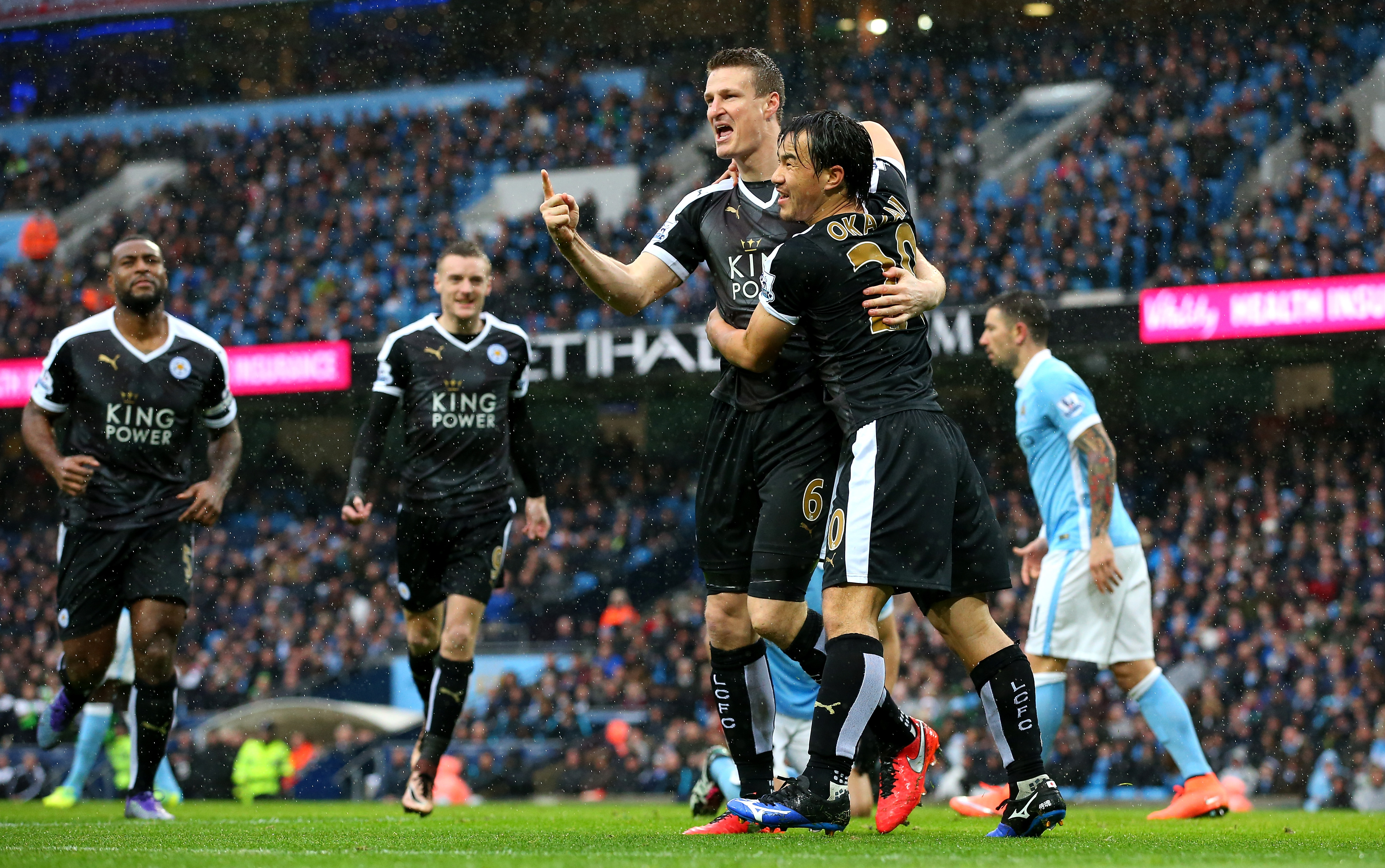 April 9, 2016: West Ham United 3-3 Arsenal
With Arsenal still in pursuit of the Premier League title, a 2-0 lead on the road seemed like the perfect position to be in. Enter: Andy Carroll. The big West Ham striker grabbed a hat-trick in just eight minutes as Upton Park erupted, only to see Laurent Koscielny pull the Gunners back as the match finished a 3-3 draw. The result effectively ended Arsenal's title hopes but was a thrilling 90 minutes in the final London derby at Upton Park.
May 2, 2016: Chelsea 2-2 Tottenham Hotspur
Tottenham needed a win to keep their title hopes alive, and sitting 2-0 up at halftime, Spurs were in control. However, second half goals from Gary Cahill and Eden Hazard leveled things up to hand Leicester City the title. The final minutes of this match were overshadowed by a bench-clearing altercation that saw Chelsea boss Guus Hiddink take a tumble.
May 10, 2016: West Ham United 3-2 Manchester United
The final match at Upton Park was one of the more memorable ones, as West Ham went 1-0 up and 2-1 down before coming from behind to win by a final score of 3-2. Winston Reid scored the game-winner in the 80th minute, the final goal ever scored at West Ham's fabled ground.