Jose Mourinho will reportedly take charge of Manchester United before the end of this week.
[ MORE: Mourinho to hold United talks ] 
The Portuguese coach, 53, has been out of a job since he left Chelsea last December but now the job he's been muttering about and mentioning for over a decade has arrived.
"The Special One" seems to be the chosen one, at least when it comes to United's hierarchy who are ready to hand him the keys with Louis Van Gaal out as boss on Monday.
[ MORE: What is USMNT's best XI? ]
Mourinho has plenty of work to do to first restore United to the top of the PL and then to Europe.
Below is a quick checklist of what Mourinho must sort out first when he likely arrives at Old Trafford in the coming days.
He has a huge job on his hands but if anybody can do it, it's Mourinho.
---
1 – Get a new, more powerful spine of the team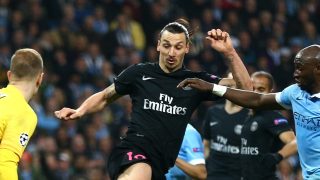 A lot has been said about the laborious rate of play under LVG the best two seasons but not much has been said about why it's been like that. Of course, pace is a huge factor in that but as is winning the ball back in key areas and United haven't done that enough in midfield and defense. Getting in two destructive players in central midfield and central defense is key for this team. With Nemanja Matic linked to United, that would work in midfield. John Stones and Raphael Varane in central defense would also work and with Zlatan Ibrahimovic up top, boom, there's your new spine of the team. It's more powerful and able to dominate teams.
2 – Convince David De Gea to stay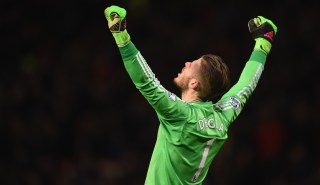 This is a big one and has this storyline has somehow got lost in the shuffle a little in the past few months. Let's not forget that De Gea missed United's opening games of the season after he lost focus with his potential move to Real Madrid up in the air. He accepted it when it didn't happen after an eleventh hour breakdown and the Spanish international was once again named the PL's best goalkeeper. De Gea, 25, is key to this United team and to that strong spine we're talking about. Without UEFA Champions League action to offer next season, Mourinho must convince him to stay at United as Real lurk in the background ready to activate his reported release clause.
3 – Play Wayne Rooney as a No. 10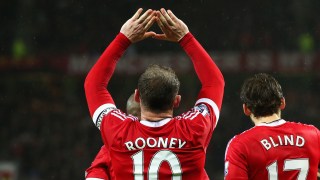 I've seen enough of Rooney in midfield in recent weeks to believe this is where his future lies. United's captain even seems to believe it now too. However, he should play in a slightly more attacking role than he has been. That is where he's at his best. We've seen him struggle with some of the easier passes and given the ball away in key possessions as he takes too many risks on the ball as a holding or deeper central midfielder. Play him just in front of two defensive midfielders and let him roam free behind a target man like Zlatan or Marcus Rashford.
4 – Keep faith in the youngsters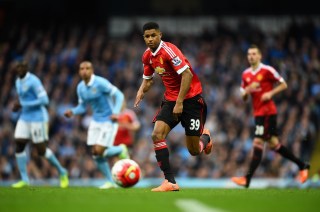 Okay, so Jose has been terrible at doing this in the past. Wherever he has gone he's had a short-term approach, a "win now, worry later" mentality which has left some of the teams in ruins after his departure. Yet, at United it can be argued that many of the youngsters giving their debuts this season by Van Gaal were the bright spots. Rashford is a special talent and Jesse Lingard is flourishing, while Timothy Fosu-Mensah and Cameron Borthwick-Jackson showed promise. Then you have Anthony Martial, Luke Shaw and Memphis. The latter could get a new lease of life under Mourinho and, all of a sudden, Mourinho could have a very young team. That said, he'll likely go out and bring in some experience form his days at Real Madrid or Chelsea but he should not neglect this opportunity to thrust youngsters into the limelight like he has done so readily in the past.
5 – Prioritize the Premier League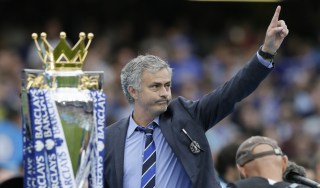 He's won plenty of FA Cups and League Cups with Chelsea in the past but it is time for Mourinho to fully focus on one thing when he arrives at United: finishing in the top four. United simply have to be in the UCL in 2017-18 and their failure to qualify for that tournament this season was the main reason LVG is out. Like Liverpool showed a few years ago and Leicester City showed us this season, when you only have one competition to focus on, then anything is possible. Play the kids in all of the Europa League, FA Cup and League Cup games and keep your star players hungry to succeed in the Premier League.