It's Sunday morning, a time to reflect and enjoy some rest, coffee and "Meet the Press", so why not let your imagination wander as I tell you exactly how the 2016 Premier League season will play out?
Anyone will tell you that the world of football is a copycat affair, one where the latest big thing — counter attacking, the 4-5-1, false nines — often runs wild.
So if the next year of club football goes similar to the latest campaign, from remarkable fairy tale runs to powers dropping off and the UCL not going according to early season forecasts, how will it all look? What if it's far, far crazier?
[ USMNT-BOLIVIA: Recap | 3 things |Player ratings ]
Deep breath and…
Manchester United, Manchester City, Chelsea and Liverpool are incredibly busy in the summer transfer window, and City wins a massive bidding war to scoop up Paulo Dybala for a cool $120 million. Chelsea nabs Breel Embolo, United gets Romelu Lukaku, and Liverpool signs Christian Pulisic. But it's not just the youngsters, as no one wants to miss "the next Jamie Vardy". Well, almost no one. Nineteen teams sign a non-league striker. Arsenal does not, as Arsene Wenger decries reactionary big money signings with the Gunners sitting in first at the close of August as one of two unbeaten sides. He buys four midfielders and a backup goalkeeper "just in case".
Tottenham Hotspur begin the season well and are the darlings of Europe by mid-January after escaping a group of death with Real Madrid, Porto and Shakhtar Donetsk. However, a late April draw makes it impossible for them to catch the Premier League's top side, and Mauricio Pochettino focuses on the UEFA Champions League. Spurs shock Atletico Madrid in the UCL final, qualifying for the 2017-18 tournament despite losing their last five PL games and finishing fifth, behind Arsenal on goal differential but depriving the fourth-place Gunners of the UCL. Wenger says his club was "unlucky" because some guys got hurt.
Reigning champions Leicester City start with some stumbles, and Claudio Ranieri goes from lovable leader to "over his head" manager despite Riyad Mahrez, Jamie Vardy and N'Golo Kante being joined at the King Power Stadium by Sandro Ramirez. Ranieri is ungratefully canned in December for being too nice to the team doctors and shaking too many hands at press conferences. Still, the Foxes make a run to the UCL quarters where they fall to PSG, finishing eighth in the PL.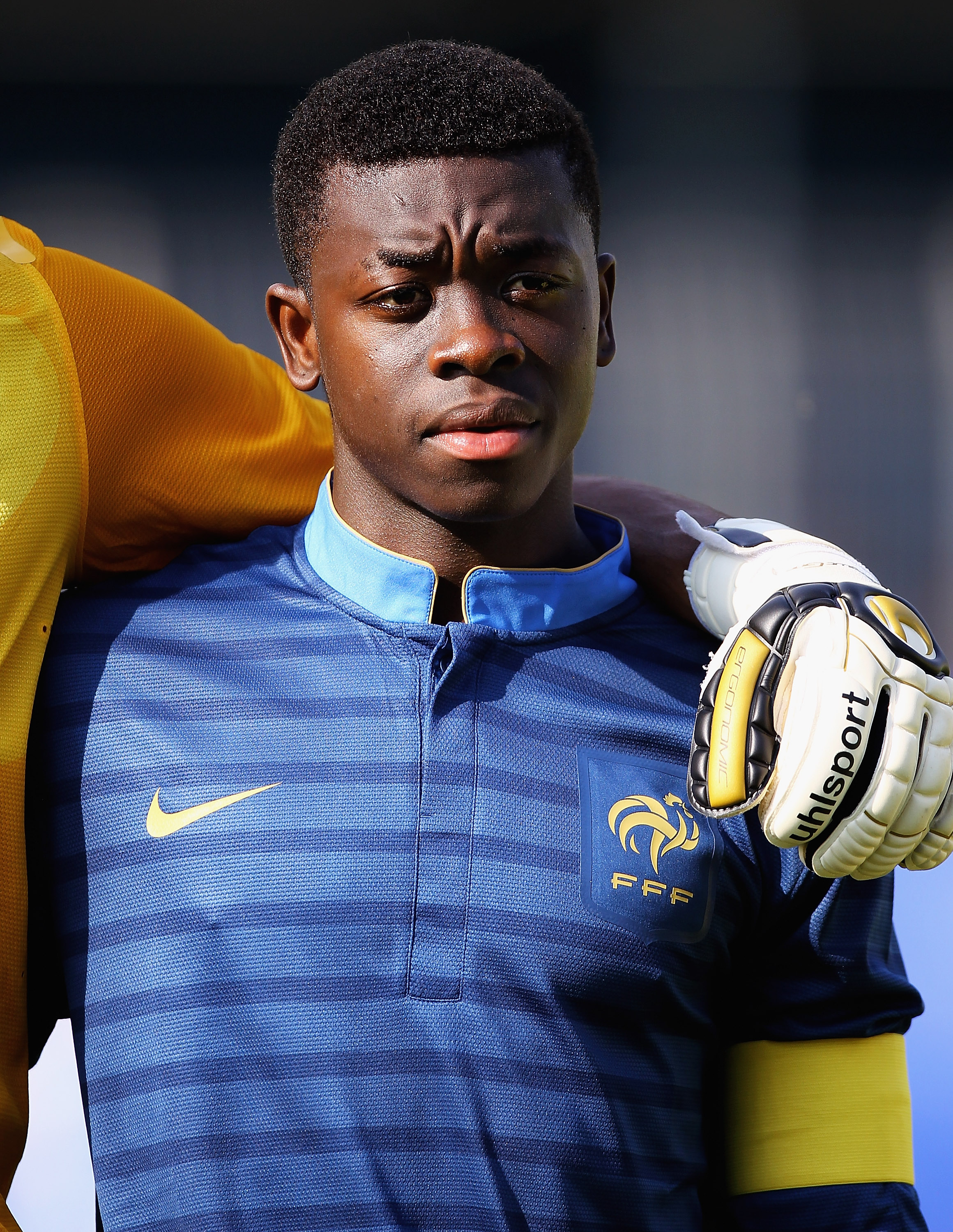 Southampton, Swansea City and West Ham United tempt their supporters with strong campaigns but can't crack the Top Four, which isn't a problem for Stoke City. That's because led by CONCACAF defender Geoff Cameron, Ligue 1 relative unknown Nampalys Mendy, Algerian playmaker Ryad Boudebouz and National League striker Elliott Buchanan (formerly of Bishop's Stortford, as we all know), the Potters rise to the top of the Premier League. They lose to Arsenal twice, but win every other game with a remarkable counter attacking style as "new" manager Marco Hugheso endears himself to the world with his odd habit of banging a gong and saying "silly sing, silly song".
A movie is cast, with Ranieri playing Hughes, and Kante, Mahrez, Wes Morgan and Vardy being asked to star. Three accept, but Vardy says, "This film idea is derivative and fails to live up to the lofty example set by my personal idol, Roberto Benigni. Ciao Bella, Get Benigni."
Somehow it's shocking to see Chelsea finish 12th despite last year's struggles, as Diego Costa and Eden Hazard show true character in purposely scoring into their own net during a December match against Manchester United, two days after swearing a blood oath that they are doing their best for manager Antonio Conte, who is soon fired with Chelsea in 20th.
Liverpool looked set to make a title charge, but is left scratching their heads when Jurgen Klopp celebrates a Merseyside Derby goal from Christian "Still Here, Guys" Benteke by jumping so aggressively that his momentum carries him into outer space, where he takes the helm of Moonventus, leading the Old Lunar Lady to its 23rd Milky Way Premiership title. The club can't regroup under new manager Steven Gerrard.
[ UCL: Real wins, Ronaldo with clinching PK | CR7 reacts | Bale, too ]
Frank de Boer takes over at Everton, but the hire goes awry before a late-season manager change happens too late for the Toffees to survive an inexplicable drop to the Championship. Caretaker boss Louis Van Gaal decides to stick around for a season in the second tier in an almost unprecedented move. Sunderland fires Sam Allardyce after a woeful start, and Rolland Courbois can't save the day as two more PL mainstays are relegated along with Middlesbrough. That means two Northeast sides go down, while one comes up.
West Brom and Crystal Palace finish 14th and 15th. Tony Pulis hails it as a remarkable success for his Baggies, who sometimes take naps on the pitch during the final five matches. As for Palace, Alan Pardew wears leisure suits to every game and claims Palace are "dancing on the edge of the Top Four, just really unlucky when you consider well-regarded I am."
Ah, but what about Manchester United and Manchester City? It's a dogfight between Pep Guardiola and Jose Mourinho, and by the end of the season Mourinho refuses to answer questions with anything other than facial expressions and quotes from "Ocean's Eleven". City finishes second to United thanks to goal differential, as Mourinho oddly benefits from Chelsea malcontents Costa and Hazard scoring all those own goals in December.
Steve Bruce leads Hull City to an 11th place finish in the Premier League, wearing a tuxedo to every game because "Life's a big wedding party". Bournemouth buys Neymar, Pierre-Emerick Aubameyang and Thiago Silva, but all are injured for six months and Eddie Howe still leads the side to safety. Watford is mired in the relegation fight for the first half of the season, but swaps sides with also relegation-threatened Malaga and both sides survive as the Hornets bring back Quique Sanchez Flores for the final four months. Burnley actually finishes in 18th, but is allowed to finish 17th because manager Sean Dyche "scares the ever loving heck" out of everyone.
Premier League 2016-17 table
Stoke City
Manchester United
Manchester City
Arsenal
Tottenham Hotspur
Liverpool
West Ham United
Leicester City
Southampton
Swansea City
Hull City
Chelsea
Bournemouth
West Bromwich Albion
Crystal Palace
Watford
Burnley
Everton
Middlesbrough
Sunderland
Premier League Team of the Season
Butland
Yedlin — Cameron — Otamendi — Shaw
Ozil — Boudebouz — Mendy
Pulisic — Buchanan — Embolo