As part of our preview of the Copa America Centenario, the PST staff had a conversation on the tournament from the U.S. national team's perspective. Here's how it went.
[ MORE: PST predicts the group stage ]
Nick Mendola: The USMNT is on a decent run of form, going 7-1-1 in its last nine matches, but there are myriad questions about the side under Jurgen Klinsmann. Should this tournament be used as a litmus test for his tenure, or will success or failure mean little to your overall opinion of the man's work?
Kyle Bonn: Absolutely, 100 percent, this will be a test of his managerial tenure. Unfortunately, he has a ready-made excuse for if things go poorly (the competition is spectacular, which it is). But there seems to be a squad of real strength at his disposal, and should he continually cast aside players who have proven themselves worthy of playing time, and thus the team suffers, I believe it will only serve strengthen his opponents.
On the flip side, should he progress further than many expect by using the squad in a progressive manner, then it could signal a significant turning point in his career and will give many hope that the biggest weakness of the USMNT could start to become a strength.
Joe Prince-Wright: This is a huge tournament which will set the tone for the next 12-18 months. If the USA crash out in the group stage, the pressure will be on Jurgen Klinsmann. Do I think it will cost him his job? No. But stunning everyone and going deep in this tournament will have a big knock-on effect.
There's no doubt in my mind that this is one of the the most — if not the most — talented squads the U.S. has ever had. Apart from reaching the Round of 16 at the 2014 World Cup, they haven't done much else under Klinsmann that's really wowed us. You can point to big friendly wins in Europe but after the 2015 Gold Cup debacle and losing the CONCACAF playoff to Mexico, Klinsmann needs a strong campaign in the next few weeks to tee things up for the next set of World Cup qualifiers. Big time.
Matt Reed: To say that not winning the Copa America will cost Klinsmann his job is a bit extreme, and honestly a bit unrealistic. That being said, there's no question that Klinsmann and this group of players have a tremendous amount of pressure on them when facing CONCACAF and CONMEBOL's elite.
The U.S. has an unbelievably talented backline, one of the best I have seen, as long as they remain healthy. Additionally, they boast a strong attack if Klinsmann maneuvers pieces properly. Obviously the group is challenging, with three more than capable opponents. However, advancing beyond the opening round would put the team's horrendous defeat against Guatemala behind them and give U.S. fans genuine hope heading into the next stint of World Cup qualifying and beyond.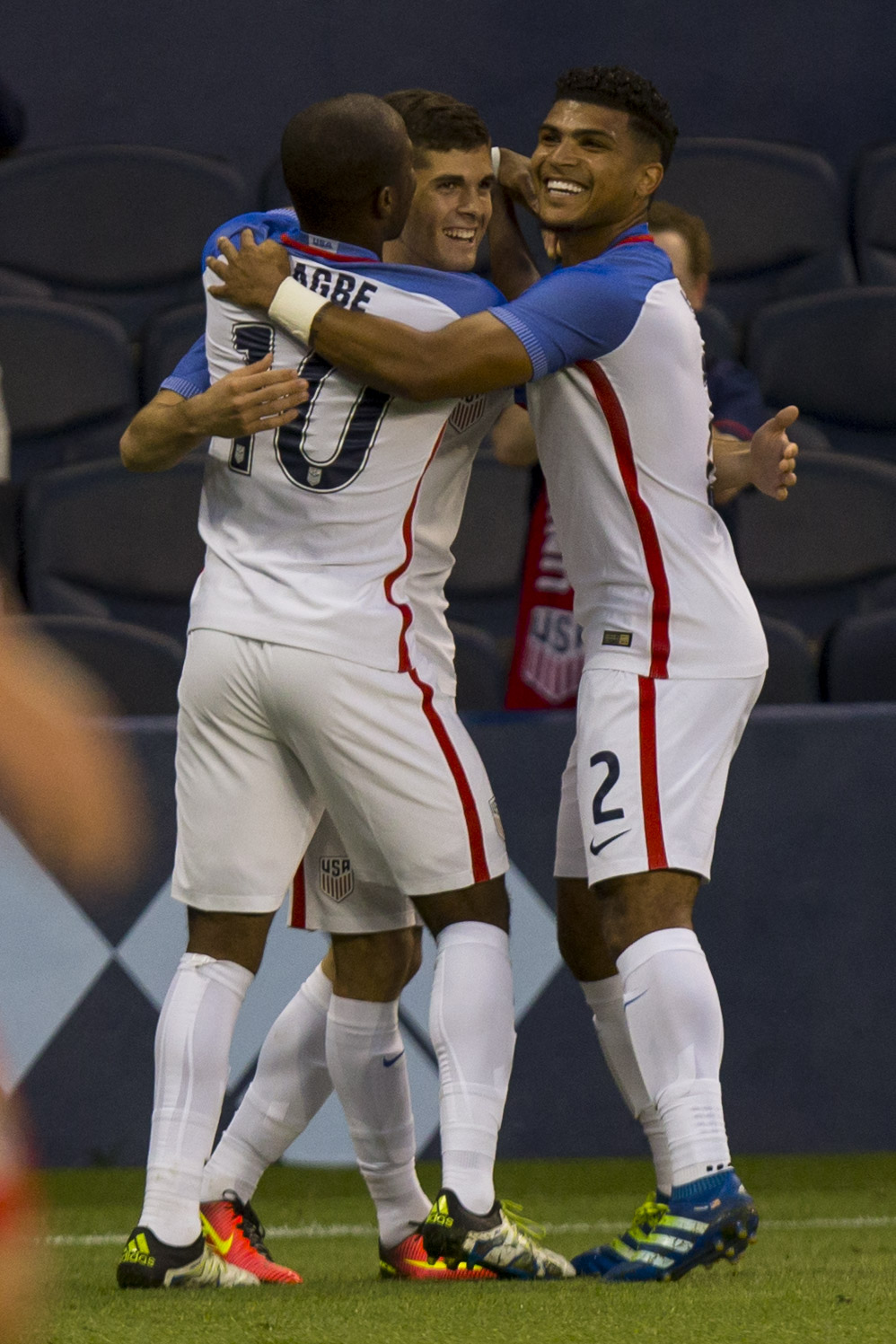 Kyle Bonn: I think it seems like the consensus here is that the Copa America can actually help Jurgen more than it can hurt him. He's already on thin ice, so a poor showing doesn't really do much extra damage considering it likely won't be a fireable offense; but a big surprise could do wonders for his popular opinion.
Nick Mendola: This country does love a winner, but there is always going to be a crowd ready to give all credit to the players and say it was won at Klinsmann's expense. It'll be about Michael Bradley being played deep, Darlington Nagbe finally getting his chance, or something along those lines. Whether that's right or not, I'll leave you to judge.
Short of winning the title with only exports or his recruits playing pivotal roles, for some people the USMNT is going to fail in some way because of Klinsmann. It could be his tactics, it could be his player selection, it could be his personality. Heck, I saw an article today criticizing him for how he dresses on the touch line. Some will never forgive him for Landon Donovan, or Benny Feilhaber. And short of a major championship, I doubt we'll ever see this tenure viewed as a success. That's how low we've sunk.