We all know about France, Germany, Spain, and the other heavyweights at the Euros this season. But what about those less talked about?
Here are some teams and players you may want to know about when the time comes for them to shine:
TEAMS
Just off the top: Poland
Any team with Robert Lewandowski is dangerous, but Poland is so much more than that. A hair off the elite group of teams in Europe, this team is as top to bottom as it comes. For starters, the goalkeeping talent on the Polish squad might be the deepest in Europe alongside Germany. Wojciech Szczesny was the third-best goalkeeper in Serie A last season, just a tick behind superstars Gianluigi Buffon and Samir Handanovic according to Squawka. He might not even start, with Swansea's Lukasz Fabianski and Bournemouth's Artur Boruc nipping at his toes. Grzegorz Krychowiak's growth at the holding midfield position has changed the team's tactical philosophy entirely. Lukasz Piszczek is in top form, voted to the Bundesliga team of the season this campaign. This squad has it all, and should give Germany and others all kinds of trouble.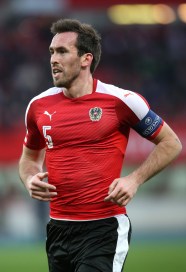 [ MORE: PST writers predict Euro 2016 ]
Under the radar: Austria
Portugal may seem like the Group F favorites, but that group is probably more up for grabs than most, and Austria has a serious chance to top it. Austria bombarded through European qualification, with just one draw on an otherwise unblemished record. Unfortunately, three losses in five friendlies since have dampened the mood, but don't ever count Austria out. This team can defend with the best in Europe, with Leicester City rock Christian Fuchs on the left and Aleksandar Dragovic – already with 47 caps at age 25 – in the middle, plus the do-it-all David Alaba likely in front of the back four. Stoke City workhorse Marko Arnautovic is the creative force on the wing, while Zlatko Junuzovic does the dirty work in the middle, and Mark Janko finishes them off. Austria could do some serious damage if the squad plays to its potential.
[ EURO PREVIEWS: Group A | B | C | D | E | F ]
Out of nowhere: Albania
There's nobody the casual fan has ever heard of on this squad, and with Albania in its first-ever major tournament, they're largely being counted out of a Group A bunch with France, Switzerland, and Romania. If you think those three have an easy one on the cards, think again. A high-pressing bunch that relies on a host of top-flight experience at the back, Gianni De Biasi could surprise a few. Captain Lorik Cana – with 90 caps to his name – saw significant time at center-back for FC Nantes this season and has played for Marseille, Lazio, and PSG in the past. Alongside him will likely be Cologne defender Mergim Mavraj, and Ansi Agolli on the left, who will become the first Azerbaijani Premier League player to feature in the Euros. Albania's high press, led by striker Sokol Çikalleshi, could put a few big names out of their element.
PLAYERS
The young gun: Renato Sanches
The 18-year-old has already beaten Cristiano Ronaldo at one thing, becoming the youngest Portuguese player to travel to a major tournament, and there's surely more to come. A Marcus Rashford-esque type rise, Sanches just made his Benfica debut in November. Since then, he's made a $40 million move to Bayern Munich and now he could see significant time in a European Championship. He's so good, some officials have apparently questioned if he's really only 18. With five caps to his name, all off the bench, the central midfielder could soon overtake Danilo or Joao Moutinho in the middle of the field for years to come.
[ MORE: Which PL stars are at EURO 2016?]
The midfield engine: Vladimír Darida
At 25 years old, the Czech midfielder runs and runs and runs, and then runs some more. Unfortunately, he plays alongside national legend Tomas Rosicky in the midfield, who seems to get all the credit. Darida is a workhorse, and at just 5′ 6″, he can often get lost in the shuffle. Nothing stands off Darida's stat sheet, with an 82% pass completion rate and a poor tackling record at Hertha this season, but he created 35 chances and scored five goals in league play this season, and that was enough to generate rumors of a move to Real Madrid, which he brushed aside. The Czech Republic is in a very difficult group, and if Pavel Vrba's squad is to advance past Croatia and Turkey, they will need Darida to play a starring role.
The experienced vet: Mehmet Topal
With 59 caps, it's hard to buy into a "dark horse" label for the 30-year-old central defender. Yet, with Turkey another one in the Group D mix, they will need Topal and another grizzled vet in Hakan Kadir Balta to be playing their best at the back. Obviously Spain is the favorite of the bunch, but with an attacking-minded Turkish squad grouped with defensively sound
Czech and Croatian sides, Topal will need to win the war of attrition that will be a staple of Group D. This is a contract year for Topal as well, with his Fenerbahce deal coming to an end this summer. There have been rumors of a move to Tottenham, but he'll need to earn a dotted line to sign in France.
Getting over the hump: Kingsley Coman
France is all about the next generation now. Paul Pogba and Anthony Martial have taken all the headlines, yet all 20-year-old Kingsley Coman has done is win. Still somewhat of a raw talent, Coman went on loan from Juventus to Bayern Munich (beat that loan move) and played a crucial role in their Champions League run, bagging two goals and six assists across eight Champions League games. Coman is an electric talent down the flanks and the perfect heir to Franck Ribery's throne, but surrounded by flashier players at both club and country, he still hasn't become a household name. Yet superstardom could be in his future if he feeds enough goal-starved mouths (see: Giroud, Olivier) during a European championship run in his home country.