The United States moved onto the Copa America Centenario knockout rounds thanks to Clint Dempsey's early goal and a stalwart defensive effort after DeAndre Yedlin took a horrible pair of second-half yellows on Saturday in Philadelphia.
[ MORE: Match recap | 3 things ]
Who shone, and who flopped? Dig into our player ratings now.
Starting XI
Brad Guzan — 10 — Why don't we give out more tens?!? Guzan had one of his finest matches in red, white and blue, justifying his manager for choosing him over World Cup hero Tim Howard.
Fabian Johnson — 5 — Not a great night for one of the Yanks' best. Gave away a 3-on-1 when it was still 0-0.
Geoff Cameron — 7 — Steady as ever.
John Brooks — 10 — It's not crazy to call his performance among the best performance of a USMNT center back in history.
DeAndre Yedlin — 3 — No sense of occasion or logic in his two second half yellow cards.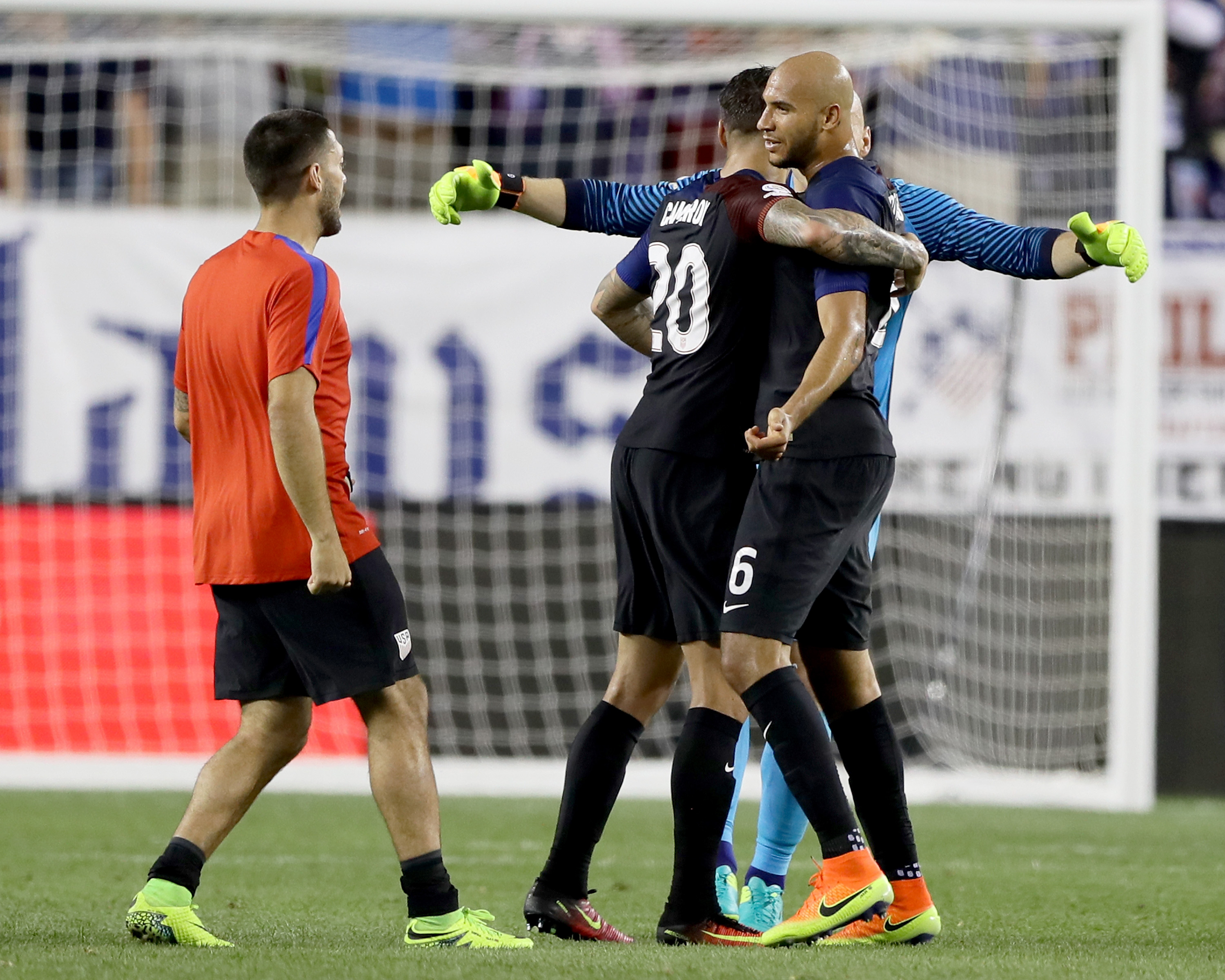 Jermaine Jones — 7 — Tenacious as usual.
Michael Bradley — 6 — Gutsy, but his service was atypically bad.
Alejandro Bedoya (Off 75′)-– 6 — An average night for the Nantes man.
Bobby Wood (Off 83′)— 8 — Ran his shoes to the soles, and was a nuisance to Paraguay.
Clint Dempsey — 8 — He's likely to pass Landon Donovan as the USMNT's all-time leading scorer by the time he retires, and it'll be deserved.
Gyasi Zardes — 6 — On one hand, he provided the goal that keeps the group up for grabs. On the other, he bottled a chance to make it 2-0 in comical fashion.
Subs
Michael Orozco (On 50′) — 7 — Made us eat our words with a strong performance at the back.
Graham Zusi (On 75′) — 7 — No reason to question his heart, ever.
Kyle Beckerman (On 83′) — N/A