Nani and Birkir Bjarnason traded goals, and Iceland snatched a point from controlling Portugal in both teams EURO 2016 opener on Tuesday.
The 1-1 decision slips both sides behind Hungary and ahead of Austria after one round of games.
Up next: Portugal vs. Austria and Iceland vs. Hungary on Saturday.
[ MORE: Hungary 2-0 Austria ]
The first strong chance came for Iceland, and was foiled by Rui Patricio. The keeper twice denied Gylfi Sigurdsson in succession.
His Icelandic counterpart was an absolute star. Hannes Thór Halldórsson made a quick leg save when Nani used his head to power a Cristiano Ronaldo cross on goal in the 21st minute.
Portugal then held the game by the leash, and it was not a surprise when Nani pushed home Andre Gomes' cross after a half-hour of play to give the side a 1-0 lead.
30 – Goalkeeper Hannes Thór Halldórsson had more touches than any other Iceland player in the first half (30). Director.

— OptaJohan (@OptaJohan) June 14, 2016
[ MORE: Latest EURO 2016 news ]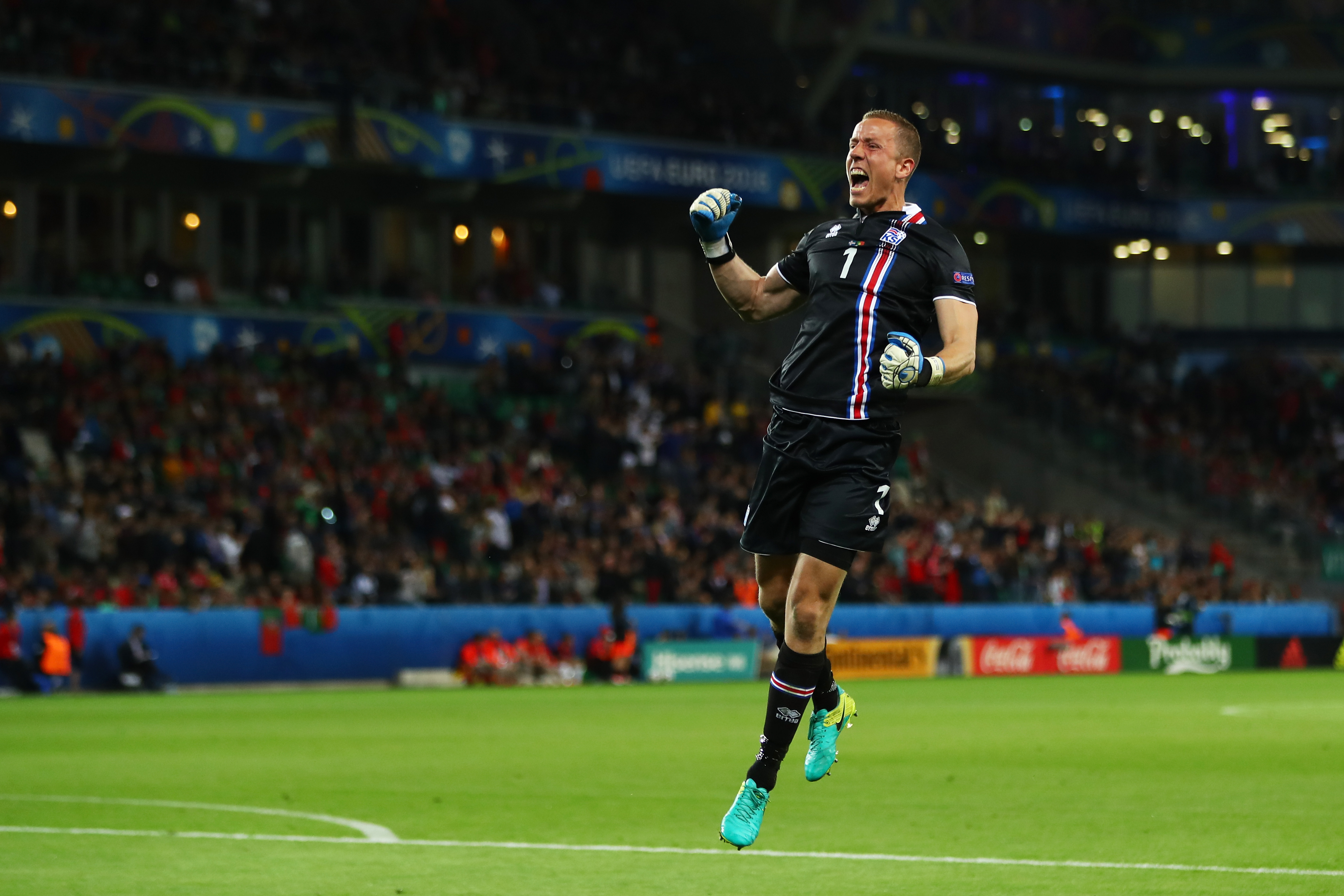 Iceland equalized with the clock hitting 50:00, as Bjarnason was left open at the far post by Vierinha and belted a shot behind Patricio. 1-1.
The better of the play still belonged to Portugal as the match hit the hour mark, and Halldórsson was called on to make a diving save on Gomes.
The chances kept coming to Ronaldo and company, and Halldorsson stopped the Real Madrid's man header in the 85th minute to keep things 1-1.
Patricio had to parry and collect a chance a minute later, as Iceland's defense-first effort hadn't stalled their desire to be sharp on the counter.
Stoppage time saw Ricardo Quaresma with an in-tight free kick, but Iceland cleared it with the first defender. Ronaldo then got a free kick that was blocked by the wall via hand, and he'd get one more chance from 10 yards closer.
Ronaldo from 25 yards? Wall again.