Jurgen Klinsmann is 90 minutes away from what once seemed a bit lofty and now seems a very achievable goal.
The Copa America Centenario quarterfinals begin Thursday with the host nation tangling with Ecuador in Seattle at 9:30 p.m. ET.
[ MORE: USMNT-Ecuador preview ]
What will it take for the U.S. to advance to the semifinals and a likely date with Argentina? The same things it took to hold off undermanned Paraguay: holding strong on defense without selling the attacking farm.
Enner Valencia versus Geoff Cameron and (probably) Michael Orozco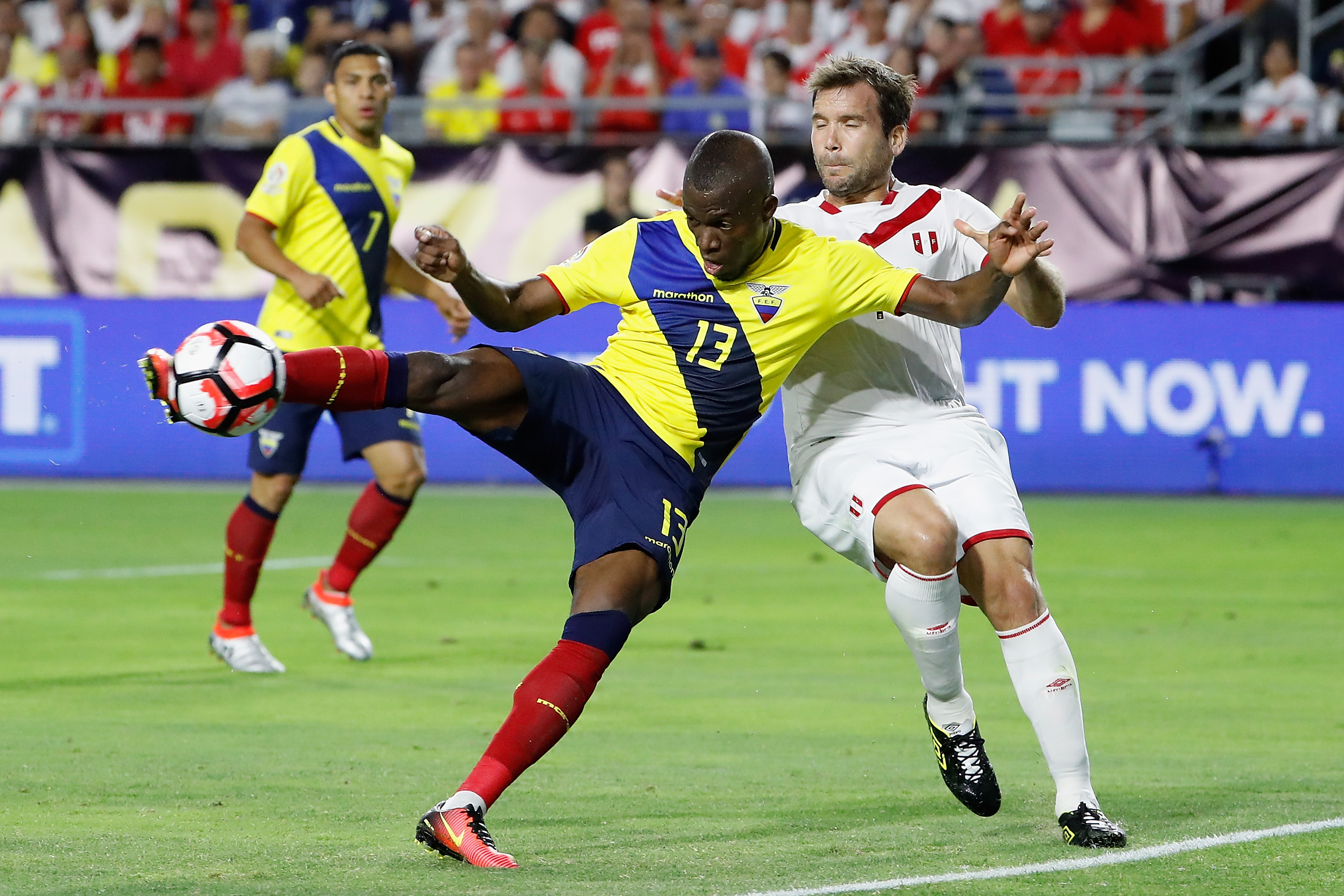 The electric Valencia is dangerous from all sides of the pitch, but is especially dangerous cutting in from the left wing and onto his right peg. It makes tight marking him important, because he wants to get that inch of space to let fly. Valencia leads Ecuador with two goals in the tournament.
[ MORE: Johannsson to miss start of Bundesliga season ]
The United States will definitely be without DeAndre Yedlin, who's suspended after picking up two quick yellow cards in the second half against Paraguay. It seems Michael Orozco will slide into the role, and if Valencia beats him look for Cameron to have to make some nifty tackles.
The wings around Clint Dempsey (or the other striker) vs. Ecuador's back line
As in the ill-fated Gold Cup, Dempsey is reminding us that while he'll never have the schoolboy love affair fans had with Landon Donovan, he's the most dynamic attacker in United States history. If you won't give me attacker, you'll likely give me finisher.
But if Dempsey continues to play center forward in a 4-3-3, the U.S. will need the men on the outside to do a little of everything. If it's Gyasi Zardes and Bobby Wood, that means providing service and space, and even jumping into the middle to fill their natural CF roles while Dempsey drifts out wide.
If it's a proper 4-4-2, the story remains the same. Whether Wood or Zardes, it means clogging the box and doing the dirty work to allow the talisman to operate.
Bradley and Jones, as always, versus Ecuador's center midfielders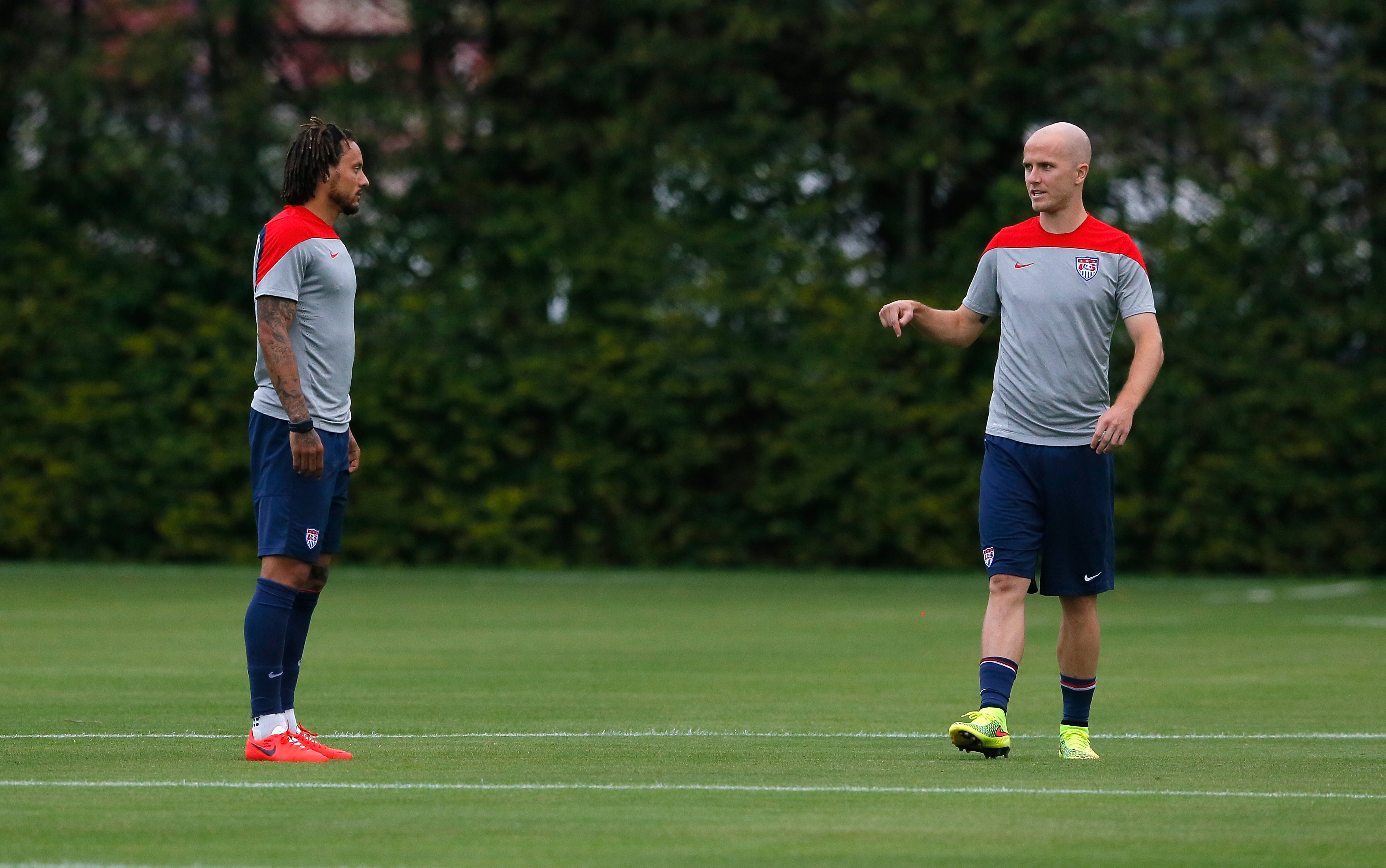 When Jermaine Jones is flying, there is perhaps no force in the U.S. as game-changing as the Colorado Rapids midfielder. When Michael Bradley is cool, collected and tackling his brains out, there are few teams on the schedule that can count on operating in the center of the field.
When Jones is off, he's a red card or chemistry bruiser waiting to happen. When Bradley is off, which is quite rare, he hurts both ends of the pitch. Center backs need to be on the look out for bad passes and choices, and attackers can find themselves on islands.
Now that's the case for any match, and not especially because of anything that Ecuador possesses. In fact, the center of the park is something the United States really should control, whether it's against Christian Noboa, Carlos Gruezo or another player. The wings? that's another story.