Okay, that was fun.
The group stage of EURO 2016 is now over and with 36 games in the books, the next 15 are the business end of the tournament.
[ MORE: Latest EURO 2016 news ]
Before the knockout rounds begin this Saturday, let's take a look at the main themes from the opening games in France as things have got going rather nicely.
---
Playmakers paradise
It is clear that the mercurial talents at EURO 2016 are enjoying themselves.
With Dimitri Payet scoring goals for France and Gareth Bale the main man for Wales, Gylfi Sigurdsson adding poise to Iceland's purpose and Mesut Ozil purring for Germany, there's plenty of attacking delights to choose from.
[ MORE: EURO 2016 stats | EURO 2016 bracket ] 
Looking at some of the stars who have emerged in this tournament, Ivan Perisic of Croatia has been particularly impressive, as have established deep-lying playmakers Luka Modric, Wayne Rooney (this is what he's classed as, now) and Toni Kroos. Others who have shone are Slovakia's Marek Hamsik, while emerging stars include Poland's teenager Bartosz Kapustka and England's Dele Alli. There hasn't been a shortage of quality on display and now the group stage is over, these quality attackers will clash against one another. Bring it on.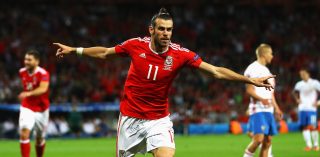 Overall, if it style and flair you're after, you're watching the right tournament. Even if Andrea Pirlo and Sebastian Giovinco are scrapping away in Major League Soccer instead of playing for Italy while this all goes on…
---
Rise of the underdogs
Iceland. Wales. Northern Ireland. Slovakia. All four are in the Round of 16 and all four are competing in their first-ever European Championships. Plus, Hungary is through in their first tournament since 1972. Not bad.
Wales and Hungary won their groups. Slovakia and Northern Ireland finished third and have tough games against Germany and Wales respectively in the knockout rounds but they are just happy to still be in the dance.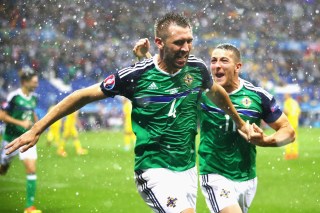 There's no doubting which underdog has stolen the show: Iceland. With a population of just over 320,000, the Icelandic players have won admirers the world over. Except for Cristiano Ronaldo…
Iceland now face England in the Round of 16 in Nice next Monday and many believe an upset of the Three Lions isn't out of the realms of possibility.
Given how things have gone for the outsiders at EURO 2016 so far, why can't at least one of them reach the last eight?
---
Intrigue until the end
With the tournament expanded to 24 teams for the first-time ever, everything was set up to make every single game in group play interesting. That was a resounding success.
There's been hardly any talk of "dead rubber" games as teams scramble to be among the four best third-placed teams to reach the Round of 16 and no team has won all three games in the group stages.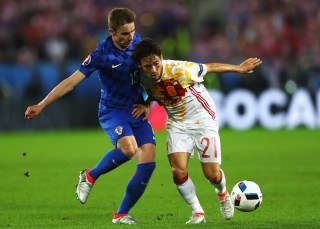 Only 11 of the 36 group games were won by one or more goal with tight games playing out — yes, there should have been some blowouts but poor finishing from some of the big boys has kept things interesting — and putting to bed fears there would be a huge imbalance in talent due to the expanded field. That has clearly not been the case. Plus, now we get an extra round of knockout games.
The 24-team experiment has been hugely successful and perhaps plenty of the excitement has come from late goals as 19 of the 63 strikes has come in the 80th minute or later, with 15 of those arriving after 87 minutes. Tight.
---
Bext XI of the group stage
Here's my team of the group stage.
Agree? Disagree? Hit me up in the comments below.
—– McGovern —–
— Sagna — Pique — Bonucci — Alba —
— Kroos — Modric —
— Payet — Ozil — Perisic — 
—– Bale —–
---
Violent outbreaks, fan misbehavior
I don't want to spend more time than necessary discussing this but it needs to be addressed. Some of the fan behavior at this tournament has been absolutely shocking.
From the running battles in Marseille between English and Russian fans to flares being thrown on the pitch by Croatian supporters, there is no place for any of this in the beautiful game.
Russia and England were threatened with expulsion by UEFA and the former was charged for throwing fireworks and crowd disturbances inside the Velodrome. Russia was handed a "suspended disqualification" but they've already been knocked out. England and Russian fans clashed again in Lille and Turkey, Croatia, Hungary, Belgium, Romania, Albania and the Czech Republic have all been investigated by UEFA for crowd issues inside stadiums.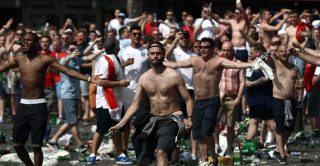 This is 2016. We should not be reading about woman and children fleeing baying mobs as tear gas canisters fly around or supporters being hospitalized. It is a miracle nobody has been killed and although security inside the stadiums in France and in the fanzones has been generally on point, questions have to be asked about the often heavy-handed policing in and around host cities by French police.
Plus, how supporters are still managing to smuggle fireworks and flares into stadiums when security is supposed to be ultra-tight is extremely concerning. Let's hope scenes of utter jubilation we've seen from the Republic of Ireland, Northern Ireland and Iceland fans spread to supporters of every other nation competing in the Round of 16.
---
Bracket imbalance
All it took was a couple of favorites to finish second in their groups and now we have a very lopsided bracket in the knockout rounds.
With Germany, Spain, Italy, France and England all on the same side, we are set for some stacked quarterfinal and semifinal matchups. As for the other side of the bracket, the likes of Belgium and Croatia will be rubbing their hands with glee. Heck, even the likes of Poland and Wales will be fancying their chances of making a run to the final four.
Everywhere you look in the Round of 16 there are huge storylines. From a British battle between first-timers Wales and Northern Ireland, to a potential upset of England from Iceland, a rematch of the EURO 2012 final, Spain vs. Italy, and a chance for redemption for the Republic of Ireland against France, this next round is packed with narratives.
Take a look at the schedule below to see what I'm talking about. Yep. If the Round of 16 games go the way of favorites, it will be France vs. England and Germany vs. Spain in the quarterfinals. Tasty.