Ah, it's good to have you back.
Jose Mourinho gave his first press conference as Manchester United manager on Tuesday and, as you can expect, it was box office.
Mourinho, 53, signed a three-year deal to take charge of United in June and has already made key signings before they head away on their preseason tour of China.
[ MORE: Matuidi to Man United? ]
Speaking to a packed press room in Manchester, Mourinho touched on many topics including where he plans to strengthen the team, where Wayne Rooney will play, what happened to Ryan Giggs, his record of promoting youth players and had a little dig at Arsene Wenger too.
There were also some lighthearted moments as umbrella's and wine were mentioned in the same sentence as Sir Alex Ferguson but mostly it was all business from Mourinho.
[ MORE: Lozano to join United after Rio? ]
No "Special One" moments but he delivered a masterclass of setting out his stall and keeping everyone intrigued as to what's coming up at Old Trafford this season.
"This is not a dream job, this is reality. I am Man United manager. The reality is that it is a club that everyone wants and not many have a chance to have. I have it and I know the responsibility and the expectations," Mourinho said. "This challenge doesn't make me nervous. My history in the last 10 years or more was to always believe in the big clubs and expectations. I think it comes at the right moment of my career. I feel very well prepared, very stable and with a great motivation. I can say I am where I want to be."
Below you will find a transcript from the press conference and throughout the day at ProSoccerTalk we will be reacting to these juicy comments from Mourinho.
Here's the man himself…
---
On the aim for this season
"I feel a little but frustrated I am not playing in the Champions League. I don't hide that I chase Sir Alex Ferguson's record in the Champions League, the number of matches as a manager. Man United is a Champions League club and we have to make sure that in July 2017, instead of waiting for the Europa League playoffs and the group draw, we have to make sure this club is where it has to be which is obviously the Champions League.
"I was never good hiding behind words or hiding behind philosophies. In fact I never tried to be good at that. I was always much more aggressive in my approach, with the risks that can obviously bring. It would be easy to be honest and pragmatic from myself if I decide to focus on the last three years, to focus on the fact that we don't qualify for Champions League and so on and so on. It would be quite pragmatic to say let's work and let's try and get back to the Champions League, let's try to get back to the top four and let's try to do well in the Europa League. I'm not good on that. I prefer to be more aggressive and to be more aggressive is to say that we want to win. We want to win.
"Probably I can anticipate that any one of you will come later with a question about style of play and what is before, the results or the style of play? I can imagine these questions are around the corner and I can anticipate by saying you can win a short competition and a couple of matches without playing well but you can't win competitions without playing well. What is playing well? Playing well is scoring more goals than the opponent, to concede less goals than the opponent, is to make your fans proud because you give absolutely everything, to make your fans proud because you win. So we want everything at the same time. Again, it is an aggressive approach by myself. I want everything. I want to win matches. I want to play well. I want to play young players. I want to score goals. I don't want to concede goals. I want the fans to be behind us if in the last 10 minutes we are chasing results. I want the fans behind us because in the last 10 minutes we are defending a result.
"I want everything. Of course, we are not going to get everything. Of course. But we want to."
On if he has something to prove after being fired at Chelsea
"There are some managers, the last time they won a title was 10 years ago. Some of them, the last time they won the title was never. The last time I won the title was one year ago. It wasn't 10 years ago, 15 years ago. It was one year ago. If I have a lot to prove, imagine the others. The reality is that it was never important for me. I play against myself, that is my feeling many, many times. I feel like I have to prove not to the others, I have to prove to myself. That is my nature. I would never be able to work without success. That's my nature. I have to always find the reasons why I have questions towards myself and the people working with me. It is my nature. That is why I could approach this job in a defensive point of view saying 'yes the last three years the best we did was fourth, the best we did was an FA Cup' and I could go into that side. I can't go. It is my nature. We used to say in big clubs, and I've worked in some big clubs before, obviously Man United by the social point of view is a completely different dimension. The reality is that when people have year after year a certain type of menu, the menu has to change for better, not for worse.
"Man United fans for so many years success was just routine. In this moment, the last three years, to forget. The last three years I want to forget. I don't want the players to start the season by thinking we have to do better. What is to do better? To do better is to finish fourth. To finish fourth is not the aim. This is what I do with myself. I am 53. I am not 63 or 73. Maybe you are tired of myself because I started so early at the highest level but I am 53. I am a very young manager. If I have this approach of not trying to prove myself, not trying to prove to the others, not going for big challenges, then I am in trouble. The reality is that I was in trouble for the last five months. That was when I was in trouble. The first month was fine. The second month was not so good and after the second month was a disaster."
On exactly where he plans to strengthen this team 
"We made a nucleus of four positions as priorities to give a certain balance to the squad, to give a certain push in terms of quality and in terms of the qualities that I need and I want. As you know especially the ones with more vision, as you know I am a manager who likes specialists and not so much the multi-functional players because I am very clear in my approach and model of play. I need specialists. I want specialists.
"We decided four targets and from these four we have three. Until we don't have the fourth, we are still working hard. Myself, the structure, Mr. Woodward, the owners, we are working hard on that. When we have the fourth, I breathe, we all breathe and the market will be open because we are not going to get the fourth on the 31 August, no way. We will get him before that and then we are stable. But the market will be open."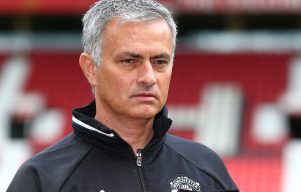 On his so-called poor record of promoting youth players to the first team
"Do you want to know how many young players I promote to the first team from the academy? 49. Do you want to know who they are? 49. 49. If you want, or if anybody is interested, I can give you them. I promote 49 players from the academies from the club and with two factors which are very important from this matter. Sometimes you promote players because we don't have another chance because you have so many injuries you don't have a choice. The second factor is when you are not playing for big targets it is also easier to bring them up, outside the pressure of the big moments. My record of injuries is very, very low. Even in many years, the UEFA Champions League studies, my teams were many times the teams with the least injuries in the whole of Europe. I never promote players because of a need, I did it for conviction and a decision. The second factor is last year the only season of my career I was not fighting for the title because in every other season it was winning, or finishing second or third once. I was fighting for the title until the last moment, it was never a situation of stability and no pressure to promote players.
"I did 49. Some of the them, we are speaking about big names. We are speaking about today for example are Champions League winners, players that are in the Euros playing for national teams. 49 is a lot. Once more, one lie repeated many times. Sometimes it looks like it is true but it is always a lie. For many, many times many of you with intention, without intention, that's not the point, I don't care about it, it was not true. 49. If you want the names, I give you the names. That is no problem for me to prove to you that I am speaking right."
On Ryan Giggs leaving Manchester United after 29 years as a player and coach
"About Ryan, I want to make it clear. The reality is it is not my responsibility that Ryan is not in the club. The job Ryan wanted is the job the club decided to give me. It is not my fault. Ryan wanted to be Man United manager. The club, for the reasons they can tell you, they decided the job was for me. From this moment, Ryan wants to be a manager like 16 years ago when I decided myself I want to be a manager. For many of us, coaches, we start as assistant coaches, then arrives a decision and Ryan made his decision. So when you are speaking about, did I offer him a job? He could be what he wanted in the club. The club wanted to give him any important job. He made a decision, a decision where you need to be brave. It is not easy.
"Ryan is leaving his house. He was here 29 years. Not 29 days. He was brave. He was honest. Good luck. If, one day, he wants to be back at the club, while I am here, I will never stop him to come back. I will always say yes if the club asks my opinion and if one day the club offers him the chance to become the manager I think it is something natural and consequence of his success in his managerial career."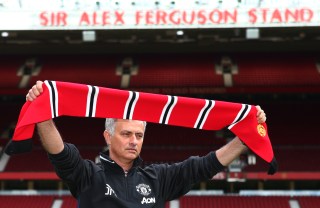 On advice from Sir Alex Ferguson
"Bring the umbrella and yesterday I couldn't believe it was raining at the training ground, so it was great advice! And the second advice was to bring my typical bottle of wine because now we are going to have many occasions to be together. In this moment Sir Alex is on a bit of a holiday at a bit of the Euros so I cannot see him this week but when his summer holidays are finished, I will be based in Manchester, he is the same. We will have lots of times to meet each other. He will always be welcome to the training ground, obviously, and we will have time to share a lot of our personal stuff. Friends, family, life. Obviously he is an important opinion for me. The same way so many legends in this club they love the club, some of them are in the pundits industry in this moment. Every opinion will be important for me. Agreeing, not agreeing. But people who love the club and have a big connection with the club will always be respected by myself. I will always give a look to try and learn from them what they can teach me."
On Wayne Rooney's position being in midfield or as a striker
"In football there are many jobs, there are many jobs on the field. The one that is more difficult to find is the guy who puts the ball in the net. Obviously the players change during the years, their qualities, their characteristics. It is normal that a player at this age changes a little bit but there is something that will never change. That is the natural appetite to put the ball in the net. So maybe he is not a striker anymore, maybe he is not a number nine anymore, but with me he will be never a number six, never somebody playing 50 meters away from goal. You can tell me his pass is amazing. Yes, his pass is amazing, but my pass is also amazing without pressure. There are many players with a great pass but to be there and put the ball in the net, that is the most difficult thing you have to find. For me he will be a nine, he will be a ten, he will be a nine and-a-half but not a six, not even an eight."