Antoine Griezmann scored a goal in each half to push hosts France into the EURO 2016 final following a 2-0 win over Germany on Thursday.
The final will be Sunday, with a 3 p.m. ET kickoff pitting Portugal and France in Saint-Denis.
The Marseille crowd was euphoric, cocky and buzzing, even proffering "Ole" chants on Germany, a rarity to be sure.
[ MORE: NPSL GK scores from own 18 ]
Germany controlled the first half but Bastian Schweinsteiger conceded a penalty kick via handball, and Griezmann buried his chance to give France a 1-0 halftime lead.
The match began with the pace and fun you'd expect from two wildly talented teams, and Olivier Giroud teed up Griezmann for a strike that required Manuel Neuer to get low for a solid save.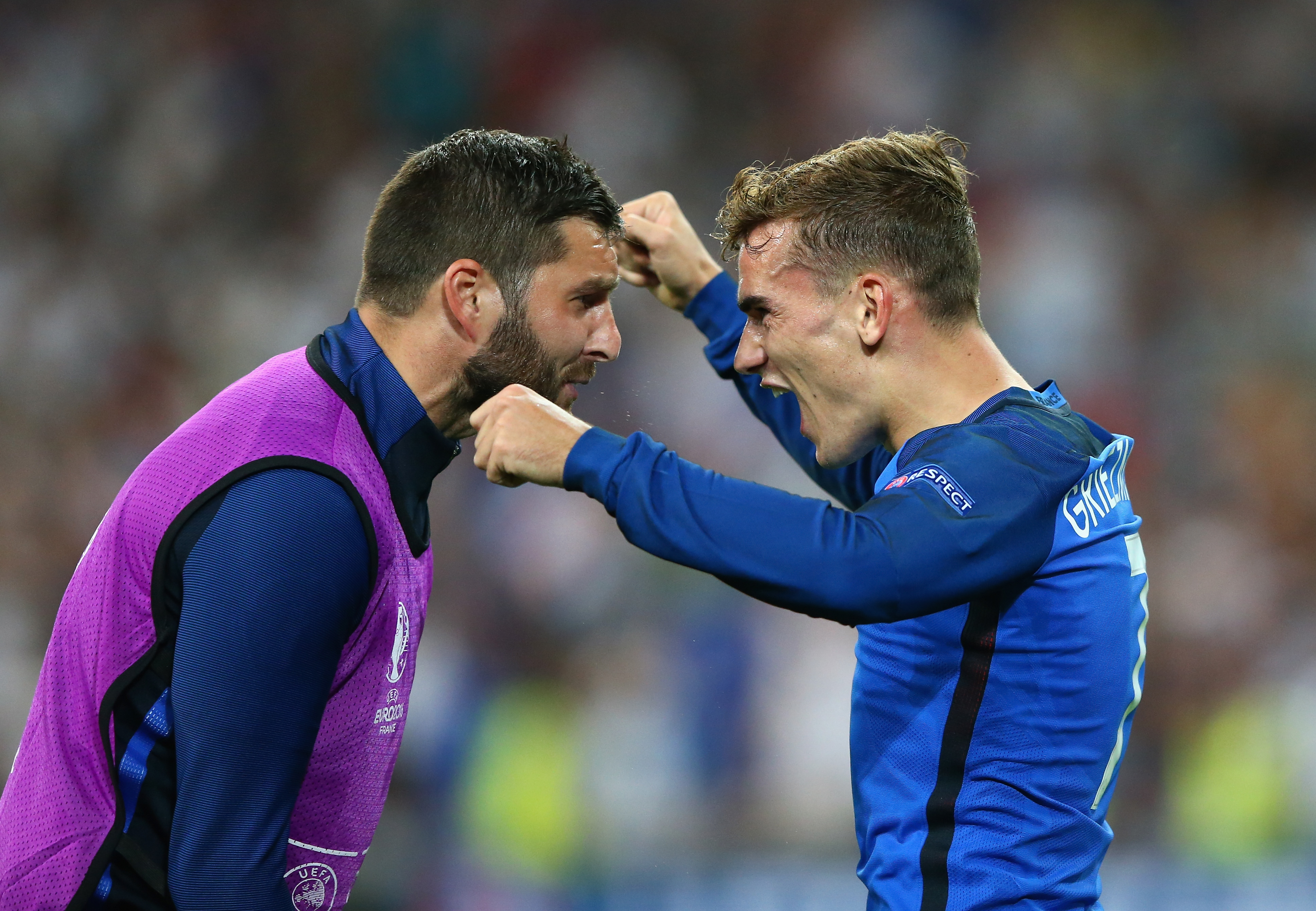 At the other end, Hugo Lloris came up big in stopping a Emre Can bouncing half-volley in the 14th minute.
Neuer was wise to a dipping free kick from Dimitri Payet in the 25th minute, with the Bayern Munich man getting low to collect the West Ham man's blast.
France would have another chance just over 10 minutes later, as Can picked up a yellow card for a foul about 30 yards out from goal. It was Pogba this time, but Neuer was there again.
Giroud had a 40-yard run with the ball that showed why he normally isn't in those pacy situations, with the German defense catching up just in time to intervene.
[ MORE: Impact land Italian striker on loan]
Germany was out of sorts in the second half, struggling mightily to adapt to playing from behind. Griezmann capitalized, scooting into the box to push a loose ball beyond Neuer.
Moments later, Germany came close to answering right back through Joshua Kimmich. The back's curling shot met the upper 90's intersection and bounded away.
France countered with furor as Germany pushed for a goal, and Griezmann had a look at a hat trick thwarted by the pull of a defender.
Lloris made an incredible save on an in-tight Kimmich header in stoppage time.