It was about a month in duration, and some of the games felt just as long, but overall EURO 2016 gave us several storylines we'll remember for a while.
[ MORE: NYC getting eight new public fields ]
Some of ProSoccerTalk's writers bantered back and forth over the moments, and here's what we said.
---
Late dramatic goals, Ronaldo's moth, violence, even boredom… What will be your enduring image(s) of this tournament?
Joe Prince-Wright: "I think it will be Iceland's players and fans celebrating together in Nice after they beat England. The Viking Clap is incredible and to witness that live gave me chills. Even as an Englishman you have to hold your hands up and congratulate Iceland. They got their tactics spot on and they inspired not only their tiny nation but millions around the globe.
"A close second was seeing Ronaldo cry on the pitch in the final as he went down injured. You feared it was another moment of misery for a superstar named Ronaldo in the Stade de France. Then his tears of joy at the end were even better.
"Overall, yes, there weren't a whole bunch of goals and exciting moments we've seen in other tournaments but some of the tactical battles and the rise of 3-5-2, plus Leicester City style counter attacking (looking at you Iceland, Portugal, Poland and many others) was interesting to see."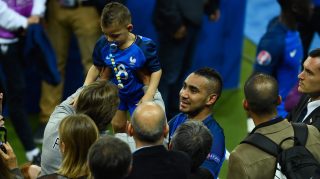 Kyle Lynch: 
"
Dimitri Payet in tears
after scoring a late winner for France against Romania in the opening match. In front of a home crowd, it was a special moment."
Kyle Bonn: 
"For me, it has to be Payet's late goal to start out the tournament, and
Eder
's late goal to end it. Story of the event."
Nick Mendola: "Short-term, it's hard for me to think it'll be anything other than Ronaldo's tears as he left the field. He cut a pretty sympathetic figure, and as the game went on and he returned to the bench we got a rare glimpse into why his teammates seem to swear by him despite his outward glow.
"And the moths! Landing right on Ronaldo's eyes, as if it wanted to drink his magical tears and gain the ability to hit outrageous free kicks in the Premier League of Moths.
"Finally, Hungary and its sweatpants-wearing goalkeeper were a sight for sore eyes. Admittedly I have a bit of Hungarian blood running through me, but they finished ahead of Iceland, Portugal and Austria despite being given little chance to do anything."
---
Which players impressed you the most?
Nick Mendola: "The Polish back line was a revelation, and most of the other players who impressed me were already close to household names. Nani and Aaron Ramsey were both influential, but Northern Ireland goalkeeper Michael McGovern has to be considered the breakout player of the tournament.
"Also, cheers to Pepe. The vilified Portuguese defender showed us just how valuable he's been to Real Madrid's success as well. And Antoine Griezmann showed us that he's legitimately elite."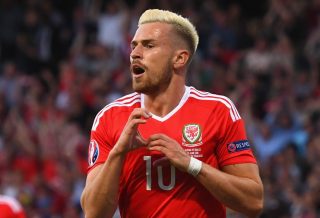 Kyle Lynch: 
"Aaron Ramsey was one of the best players in the tournament, and his suspension in the semifinal really hurt Wales. I was also impressed by Luka Modric and the Croatian side, who were unfortunate to get bounced so early."
Kyle Bonn: 
"
Dimitri Payet
was the best player there. Iceland's teamwork was stunning. Aaron Ramsey was the unsung hero."
Joe Prince-Wright: "Graziano Pelle had a great tournament for Italy and that obviously sealed his big move to China. Aaron Ramsey was superb for Wales and he was their star man. Antoine Griezmann's finishing was sublime and his movement electric. Leonardo Bonucci was a stud for Italy in defense. Plus, Pepe was a beast for Portugal. If he wasn't for him, they wouldn't have been anywhere near winning the tournament."
---
Which players failed to live up to expectations?
Joe Prince-Wright: "Maybe a little harsh but Robert Lewandowski didn't really get going. He scored against Portugal but he seemed to be snatching at chances. Obviously Wayne Rooney underperformed once again but Harry Kane was the real disappointment for England. He looked jaded and lacking in confidence which is worrying for Tottenham's fans. Like most of those young England players, you don't know how a shock exit like that could scar them mentally."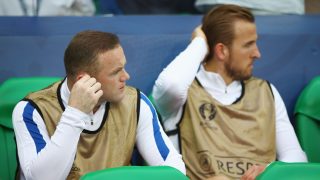 Nick Mendola: "For a while, it was going to be Ronaldo, but we see how that turned out. Thomas Muller was 'off' the whole tournament."
Kyle Lynch: "After Harry Kane's season at Tottenham, he was very poor for England. You also have to mention Thomas Muller, who never got off the mark for Germany."
Kyle Bonn: "Had to be Paul Pogba. The kid is a wonder at his best, but he's failed to come out strong on multiple big stages now, and its becoming worrysome. To be fair, the expectations are practically unattainable, but he's still struggling where he should be shining. Harry Kane was also a serious disappointment, and Thomas Muller disappeared into thin air."
---
What's your take on Iceland's surge?
Kyle Bonn: "Iceland's organization cannot be exaggated. It was superb. The ultimate showing of teamwork. I was blown away. I hope they continue to be effective as a unit. Both Sigurdssons were standouts."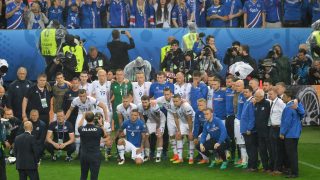 Nick Mendola: "The Leicester City comparisons are inevitable, and it's almost a shame the two underdog stories came so close together. It's funny how quickly the viral Hungary clap turned into the Iceland clap."
Joe Prince-Wright: "As I mentioned before, they stunned the world. I spoke with Iceland's fans in Nice and they were very confident they would beat England and maybe we underestimated them. They got past Holland, Czech Republic and Turkey in qualifying and have been on the up for a while. Still, they had the whole package with the fans, the players and the belief."
Kyle Lynch: "Iceland were impressive in qualifying and showed confidence on the big stage. Following Leicester's run in the Premier League, Iceland was a great story and they could be in line for a World Cup appearance."
---
What's your take on England's stumbles?
Nick Mendola: "Expected (although not to Iceland). The side was missing a playmaker, and asking Harry Kane to take corner kicks was a silly risk that backfired. No one's going to want to hear this, but England's best choice would've been to play a more defensive formation and let Daniel Sturridge and Jamie Vardy destroy teams on the rush."
Kyle Bonn: 
"They played the opposite of Iceland, parts greater than the whole. Very disappointing. At no point did they look like they belonged on the big stage."
Joe Prince-Wright: "Sigh. I'll pass… Seriously though, it never gets easier. The expectations haven't even been as high as they were in the past and it seemed too much for the players to handle.
"They had the youngest team at EURO 2016 and dominated all four games they played in but only managed to find the finishing touch against Wales, in stoppage time. The most worrying thing was in the game against Iceland they looked panicked. They were feeling the pressure and you could see it, plus captain and talisman Rooney had his worst ever game for England at a time when they needed him most. It's time for fresh faces and another rebuild under the new manager, whoever that is. I'd go for
Sam Allardyce
to mix things up a little."
---
How high does Portugal's win lift Cristiano Ronaldo's reputation all-time?
Joe Prince-Wright: "He was already going to go down as one of the best of all time but this lifts him into the soccer pantheon of greats alongside Maradona and Pele. He may not have scored buckets of goals but he was an inspiration for that team on and off the pitch. Portugal's players wanted to do it for Ronaldo so much after he came off injured. His place in history will be assured when his career is done. Over to you Lione… Oh wait. He retired. Checkmate Ronaldo."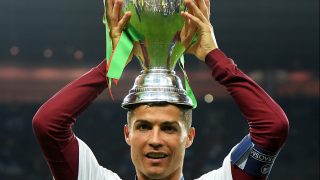 Nick Mendola: "Into another stratosphere. I cannot overstate how impressed I was with his dogged play when Portugal went down. He's still a step back from Messi in creativity and inimitability, but there's no doubt he's, at worst, 1B for his generation."
Kyle Lynch: "I think his legacy is already set as one of the all-time greats, but winning a trophy with your national team always gives you that little edge. Even though he wasn't at his best at the tournament, Portugal was still his team and he will be remembered for giving his country a European Championship."
Kyle Bonn: "It's huge. The role he plays on that team is that of a player/coach. He has something Messi may never achieve, and he was vital to achieving it."
---
Which team or person lost the most from EURO 2016?
Nick Mendola: "As a team: England. As a player? Zlatan Ibrahimovic. Sweden was far too focused on their star, and for once the striker couldn't deliver much."
Kyle Bonn: "Biggest loser has to be Roy Hodgson. I know him well from his Fulham days, and he has always played a more defensive, organized style, and it works for an underdog – like Fulham in their Europa League run. This tournament made it clear to me he still has not learned to play as the better team, which is what brought him down at Liverpool. It's a massive flaw in his managerial skills."
Joe Prince-Wright: "Austria team wise. They were woeful and should've done much better but so many silly errors. Player wise, maybe Anthony Martial? He had such a promising season with Manchester United but was barely used and looked a shadow of the player we saw in England."
---
What's your take on the fan violence? Is it a cultural thing? Over-amplified by ever-present social media? Something that will always exist?
Joe Prince-Wright: "Unfortunately it was a perfect storm for the most extreme violence we saw in Marseille. Hot weather. Huge crowds. England. Russia. Two countries with hooligan elements in a city which didn't forget what happened when the English last came to town in 1998.
"It was horrendous and there's no place for it. For me, I think it's thrown up some huge question marks about Russia 2018. Especially given the facts that gangs of organized hooligans flew all the way from Russia to partake in that. Unfortunately it's difficult to stop all the violence around the game but even in the stadium there were policing issues, flares and fireworks thrown around and people running on the pitch. That has to get better."
Nick Mendola: "What kills me is how often it was discussed leading up to the tournament, and nothing could be done to stop it. Not a great time for our sport."
Kyle Lynch: "The presence of social media definitely made this tournament's problems more prevalent, but I think it's something that's hard to handle. If a team was actually suspended from a major tournament, then changes might come."
Kyle Bonn: "Fan violence is a massive problem to me, but the bigger issue is stadium security. France should be ashamed of how much they let happen with lazy security. Fireworks flat out shouldn't make it into stadiums, and they seriously dropped the ball."
---
How would the United States men's national team have fared in the tournament?
Nick Mendola: "Jurgen Klinsmann would've played this the same way Hungary, Iceland, and Ireland did, but it depends on their group. Given the absurdly easy path to the knockout rounds, I see them there and maybe winning a game."
Kyle Lynch: "With the new format, a lot of teams were able to sit back and not risk much while still advancing to the knockout rounds. The U.S. could be able to get out of their group, and a decent draw could have seen a possible quarterfinal appearance."
Kyle Bonn: "Like they do in most major tournaments, they would have sneaked out of the group, then lost a close game to a better opponent early in the knockout stage."
Joe Prince-Wright: "May have ground a few results out and then went out in the quarters. Probably would've finished third in a group a la Portugal. Minus the run to winning the trophy…"
---
Which player from the tournament would you like to realistically see playing for a North American club?
Nick Mendola: "Sebastian Larsson from Sweden. He'd be able to turn around an attack the way Sacha Kljestan did for the New York Red Bulls."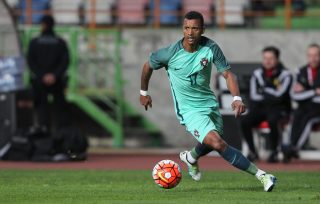 Joe Prince-Wright: "Bearing in mind I'm all for seeing younger DPs in MLS, someone in their prime who would be a real draw in MLS, plus realistic to join, is Nani. Obviously he's just signed for Valencia but looking at how much he's moved around recently, maybe MLS makes a move for him next summer? He'd still be under 30 if they did. Pace, power, tricks and sublime crosses and long range shots, when he's on his game not many can stop him."
Kyle Bonn: "I think Ragnar Sigurdsson would become one of the better defenders in MLS. That is, if he doesn't get snatched up by a European side first."