In the eyes of Arsenal's fans the 13-time champions of England have had a rough stretch the past decade, failing to add to the three Premier League titles Arsene Wenger delivered in his first eight years in charge of the Gunners.
[ MORE: Premier League schedule ] 
One of the best supported teams in England, and worldwide, their glistening Emirates Stadium is a beacon of all that's right about modern day soccer.
[ MORE: Every PL season preview ]
Hampered with the cost of that stadium for so long, Arsenal were unable to give Wenger significant transfer funds and he had to sell key players over the past decade. That time has now passed with the likes of Mesut Ozil, Alexis Sanchez and now Granit Xhaka arriving for big money but with more money spent comes bigger expectations and Arsenal's fans are perhaps the most expectant fans in the land.
[ STREAM: Watch every PL game live ] 
Anything other than a title this season will be seen as a disappointment as their failure to overtake surprise champs Leicester City last season led to protests from fans against Wenger and the board even though they finished in second place and qualified for the UEFA Champions League for the 19th-straight season. In the offseason Arsenal's chief executive Ivan Gazidis has reaffirmed the Gunners' stance that they will not spend vasts sums of money to take on their PL rivals. That's not what Arsenal's fans will want to hear.
Why Arsenal will sweep all before them and win a first PL title since 2004: If Ozil runs the show and the likes of Olivier Giroud, Sanchez, Danny Welbeck, Theo Walcott and Alex Oxlade-Chamberlain all stay fit then the Gunners can have a real go. They'll also need Petr Cech to have the season of his life in goal and Laurent Koscielny to dominate the defense with Per Mertesacker out injured. Too much to ask?
But they'll probably just finish fourth by the skin of their teeth: Because, well, this is Arsenal, and this is the most likely outcome. Most likely we will see a misfiring Giroud, then Sanchez will do down injured and their defense will fall apart away from home. We've been here so many times before. Kudos to Wenger for delivering top four finishes for 20-straight seasons but in all honesty finishing in the top four this campaign would be a huge achievement. Revamped Man City, Manchester United, Chelsea and Liverpool will all push them hard.
---
Best possible XI
—– Cech —–
— Bellerin — Mertesacker — Koscielny — Monreal —
—- Wilshere — Xhaka —-
— Ozil — Ramsey — Sanchez —
—– Giroud —–
---
Transfers In: Granit Xhaka ($39.5 million, Borussia Monchengladbach), Rob Holding ($2.6 million, Bolton Wanderers), Takuma Asano (Undisclosed, Sanfreece Hiroshima)
Transfers Out: Mikel Arteta, Mathieu Flamini, Tomas Rosicky (All released), Issac Hayden ($3.1 million, Newcastle United), Wellington Silva (Undisclosed, Fluminense)
Last season: The Gunners did their usual. They looked capable of winning the title up until February but then crumbled before recovering to finish second behind Leicester.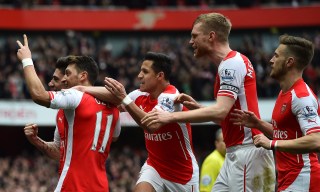 Star player: Mesut Ozil – He tore apart the PL at times with 19 assists last season and after a good rest this summer he'll aim to do the same. Penny has finally dropped for the playmaker in England. If it clicks again with Sanchez and Ramsey, those three could be devastating.
Coaches' Corner: Arsene Wenger is still around but the longest-serving manager in the Premier League could be facing one of his toughest seasons to date. Fan unrest towards the end of the 2015-16 campaign proved he's on a short leash and with just one year left on his contract the 66-year-old will have to exceed expectations this season (never easy at Arsenal) to get a bumper new deal. Sure, he will probably decide when he will leave Arsenal which is what upsets fans most, but just look at what's happened to Manchester United and Chelsea in recent years with the constant chopping and changing of bosses. Be careful what you wish for, Arsenal fans.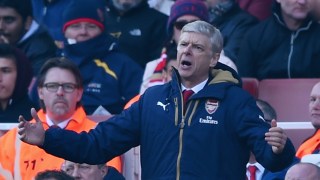 PST predicts: A top four finish for Arsenal and they will be in the hunt for the title. The experience of last season will hold them in good stead and if Xhaka hits the ground running they finally have a midfield enforcer who can protect their back four and allow their silky playmakers to pour forward. Getting in a world-class striker remains the difference between Arsenal finishing in the top four and being clear favorites to win the title.