Under 48 hours from now the 2016-17 Premier League season will have begun.
Get a brown paper bag out. Stop hyperventilating. Chill.
[ MORE: Every PL season preview ]
On the eve of the new campaign, we unleashed our writers and asked them several detailed questions about the eagerly anticipated upcoming Premier League season.
[ MORE: Top 10 players | Best managers ever? ]
Here is your definitive guide to the PL season ahead. Take it away, boys…
---
What are you most looking forward to this season?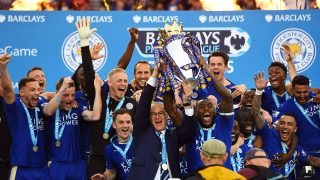 Nicholas Mendola: The fact that, with so much player and manager turnover, this is the trickiest season to predict in ages. In so many years, sides have to hedge their title bets when turnover is massive, so could a West Ham or Spurs contend for No. 1 based on relative consistency?
Andy Edwards: More than anything, I just need some good soccer back in my life. Copa America and EURO 2016 were fun for the summer, but international soccer can't hold a candle to elite club soccer. Throw in the fact this should be the most wide open PL we've ever known, and Saturday can't come soon enough.
Kyle Bonn: I'm most looking forward to seeing how Leicester City responds. Their position is probably the most difficult to predict out of any team. I think they succumb to fixture congestion and the loss of N'Golo Kante, but we've seen what happens when people doubt Claudio Ranieri. I'm fascinated to see where they end up, and a lot of it will be determined on how these first few weeks go.
Matt Reed: All the big clubs have revamped their lineups but I'm eager to see how Leicester handles being champion and even more importantly how they do so without N'Golo Kante holding down the fort in the midfield. This is still a team loaded with talent, and while Kante is a big loss, I firmly believe they will compete for a top six position up until the final week.
Joe Prince-Wright: I'm looking forward to the fact that we have no idea who will win the title or who will finish in the top four. I can't remember a season where there was this level of parity right across the league. Specifically I'm looking forward to seeing another "small club" surging into the top four. Stoke, West Ham, Southampton, Crystal Palace… what you got?
---
So, there's up to seven genuine title contenders in the Premier League this season. Who are you picking and why?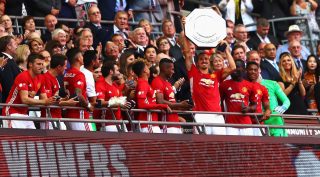 JPW: I've gone for Manchester City, unlike anybody else on our crew, purely because I think offensively they are stacked. Yes, they have issues in defense but when Kompany returns I think his partnership with Stones will be vital. Plus, if City has a decent start to the season then when January rolls around they will spend big again to push for the title and the UCL. Underestimate the Pep effect at your peril.
AE: Liverpool. Yes, I'm serious. Like I said, I don't think people understand just how wide open the title race is this season. Here's why: the three clubs with the "best" squads — Man City, Man United and Chelsea — all have new managers, which will inevitably lead to a surprising number of points dropped through October or November before hitting their respective strides right around the holidays. The door is open for one of Arsenal, Tottenham and Liverpool to capitalize on those early-season struggles and set the pace in the title race. Of those three, Arsenal are still Arsenal, and Spurs have to juggle the Champions League once again. That leaves Liverpool, who have neither European competition nor a first-year manager.
NM: I'm taking United, because I believe the pieces were there already and the styles of Zlatan Ibrahimovic, Paul Pogba and Henrikh Mkhitaryan will almost seamlessly cross leagues.
KB: I picked Manchester United because their transfer window filled the biggest needs. They still need upgrades in defense, but overall that squad is electric, and we all know what Jose Mourinho can do in his first season in charge. Manchester City is a massive contender as well, and I could easily see them taking it all as well. Unfortunately, the rest of the clubs just didn't do enough this summer to sway me.
MR: I think the additions Chelsea have made could really put them in a good position to win the league. While not addressing the backline up until this point is a bit concerning, particularly right back, Kante's inclusion in the midfield is massive and Batshuayi is another legitimate attacker Conte has at his disposal to go along with Diego Costa and Bertrand Traore.
---
When it comes to parity, have things ever been closer in the PL? Apart from those seven title contenders, there's not much between the next group of 7 or 8 clubs either. Can we expect more upsets?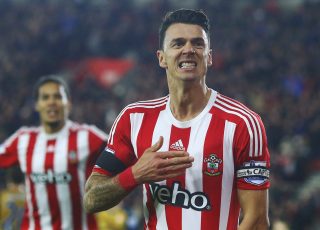 NM: Yes. Don't expect anything from Leicester, but Ronald Koeman and Idrissa Gueye are major upgrades at Everton and West Ham has so much style.
JPW: As I mentioned, I'm most looking forward to this. Outside of the perennial "big seven" I see no real difference in the teams who will finish eighth to 15th. I expect plenty of upsets and some unexpected teams to get dragged into the relegation battle.
KB: Of course. Upsets have been a growing part of the Premier League landscape, and it's something we should come to expect moving forward. This league is more of a level playing field than any other major European league by a very wide margin.
AE: This is the massive injection of TV money at work. At some point, the "top" teams could no longer sign "better" players because they were already signing the best players in the world — they hit the ceiling. That didn't stop the increase in TV money, though, which has now allowed those middle-tier clubs to spend comparably to the top sides and attract the kind of players that Man United, Chelsea et al were fighting for just five years ago. In another 10 or 20 years, the PL will consist of 20 nearly identical teams and a newly promoted side will win the title in their first season.
MR: I'm not sure we'll ever see another Leicester again. Middlesbrough made a few high-profile moves this summer, but I'm not ready to put big money down on them competing for the league. With all the top clubs having as much money as they do, it's difficult for the middle and lower-level sides to consistently get in on the action.
---
With Guardiola, Mourinho and Conte coming in, who do you expect to do better this season?
JPW: I've gone big on Guardiola but I honestly believe all three will succeed. Conte's defensive system will suit Chelsea and his players will run through brick walls for him, plus Mourinho is already having a huge impact at United with his big name players. However, I just think Guardiola has the x-factor and will gel everything together at City very quickly.
AE: Long term, it's gotta be Pep, but for this season, I can't get over how chameleon-like Conte was with regard to his tactics and this summer's Italy squad. They had no business making the quarterfinals, and if not for a disaster of a penalty shootout, they could have just as easily been semifinalists. I think that'll help Conte hit the ground quickest of the three, limiting a few of those new-manager growing pains, but come the end of the season, Man City will be absolutely terrifying with the collection of attacking stars they've assembled.
NM: This could very well be 1-2-3 in the PL table after the season, but if I had to pick a man to identify and fix what ails a squad in the fastest manner, it'd be Mourinho. How long that lasts is another story.
KB: I think Mourinho simply because he had the better transfer window, but all three of those men are outstanding managers and will improve their respective clubs significantly. Guardiola and Conte are more focused on building for the long-term, while Mourinho is a win-now guy, which is why this first year he will succeed the most.
MR: I think while they'll all find success, Conte has the tactical genius to make things work at Chelsea. He's got all the talent he could want and he's proven to be great when it comes to planning defensive schemes.
---
This managerial lineup in the PL this season, it has to be the best in the history of any league ever, right?
AE: Without question. Somehow, the PL has survived the departure of Sam Allardyce. I don't know how they do it.
JPW: I wrote about it here and I can't remember being this excited to break down tactics and analyze managers. We have a plethora of world-class managers in the PL all at the same time. What a time to be alive.
NM: Yes. The renown of the league and the big money in it – plus the relative UEFA Champions League drought – makes glory seekers like Guardiola and Mourinho salivate.
KB: No question! The league brought in those three world-class managers, while losing Steve Bruce, Manuel Pellegrini, and Louis Van Gaal. Otherwise, the managerial talent in this league is unmatched.
---
Who will finish higher in the standings: Arsenal, Tottenham or Liverpool? Discuss…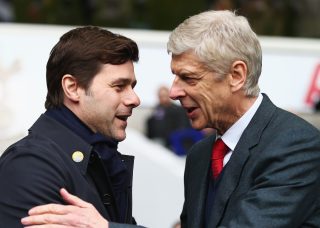 NM: I simply don't think Spurs have dropped off enough to think Pochettino doesn't have the edge here. I expect Arsenal to have an off year. It's been time for a change for a while, and – barring a major transfer in attack – they may miss out on Europe. Liverpool is the hardest squad to predict in the PL this year, in my opinion.
JPW: I've gone for Arsenal but there will not be much between these teams. I'm still not convinced about Arsenal's defense but if Petr Cech stays fit they should hold things together. Going forward Alexis Sanchez and Mesut Ozil will run the show and even though Giroud gets stick, he still scored 15-20 goals each season. If the Gunners can grab a striker late in the window then they'll finish in the top four. I think Spurs' youngsters will regress after a fine season last time out and the young English lads may be impacted by their EURO 2016 disappointment this summer. As for Liverpool, they have a fine attacker in Sadio Mane but I'm concerned by Jurgen Klopp's inability to properly strengthen his defense. That was a must and he hasn't done it. Still, all three will be very fun to watch this season.
KB: I think Liverpool made the biggest improvements of the three this summer, but the other two already have plenty of talent on the roster. A lot of it will come down to who stays the most injury-free, something Arsenal has struggled mightily with over the years, but should they stay healthy, the Gunners will finish above the other two.
AE: Liverpool will definitely win the title. Of the other two, St. Totteringham's Day is Arsenal's to lose, as always. For all the talent Spurs have, I still feel like the squad is a tad on the small side. 1) Ryan Mason is still in the squad, and just one or two injuries away from seeing the field. 2) This will finally be the breakout season for Erik Lamela, but what if it's not/he gets hurt? The depth at wing isn't great. On the bright side, Vincent Janssen at least gives them a replacement should Harry Kane get injured.
MR: Tottenham will slightly edge the two but don't count out Liverpool. Jurgen Klopp did a tremendous job adding quality players this summer. I just think another season of Spurs' young guns playing together is dangerous for the entire Premier League.
---
Paul Pogba, Zlatan Ibrahimovic, Henrikh Mkhitaryan, Eric Bailly have all arrived at Old Trafford. Manchester United ready to push for the title?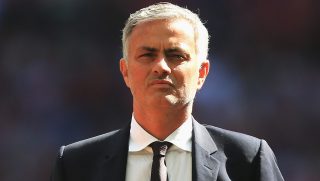 NM: Yes! If their center back situation sorts itself out, I expect Mourinho will work his magic all the way to a title.
JPW: Oh yeah. They will be right up there. I have them getting pipped by City but I can easily see them winning it. With Mourinho and the big name players on the squad, there's a sense of invincibility about United even before the season has begun. It won't be vintage stuff but they will grind out a lot of wins.
AE: In so much that I think six sides will finish within seven or eight points of the title? Sure, but we've been asking "the Wayne Rooney question" for years now, and we still have no answer.
MR: I don't see any reason why United won't compete up until the very last week. Barring injuries or the players simply not acclimating, Mourinho has all the talent he could want.
KB: Yep! And they should take it. We can already see that Zlatan still has his signature electricity despite his age, so a lot of their title hopes will rest on Pogba's shoulders. The young Frenchman has still struggled on the biggest stages, whether it be in the Champions League with Juventus or in major international tournaments with France. He needs to step up now if Manchester United is going to secure the title.
---
Talking about Pogba, what will he bring to Man United after his $120 million record transfer?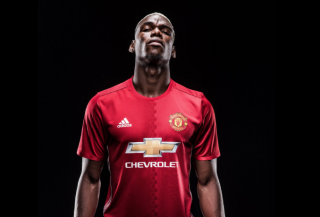 MR: Pogba has not only proven that he's one of the top defensive midfielders in the game, but that he also provides an attacking spark as well. Mourinho has the freedom him in various roles, which is dangerous for opposition in trying to prepare for him and United as a team.
NM: Just about everything. Pogba is a complete player, and linking up with Zlatan Ibrahimovic from deep-lying positions could be a marvelous thing to watch.
KB: Pogba is the perfect player for a Mourinho squad. He will bring stopping power in the midfield, but more importantly, he brings the ability to run a break effectively by plowing forward with or without the ball, and becoming a target in the box on the counter if necessary. He will be a critical part of that squad.
JPW: Pretty much everything. He offers the full package and it's hard to find a weakness. The only concern I have is that he's used in the correct position. France used him as a deeper central midfielder this summer and we didn't see him at his best. If he plays centrally and is allowed to push forward then he will take control of games. People say he isn't worth the money but I'm pretty sure United will make back that transfer fee in shirt sales etc. over the next five years. And then some. Smart business.
AE: A reason to watch Man United again? Seriously, halfway through Louis van Gaal's first season, I flat out stopped watching them unless they played during one of my shifts. If I want to watch a side with 10 men behind the ball fail to create more than one good scoring chance all game, I'll watch MLS. (Just kidding, I love MLS. Seriously, I watch twice as much MLS as you do.)
---
Across Manchester, Guardiola is spending big with John Stones arriving ahead of the season. Can Pep create a dynasty at the Etihad? Will he find it tougher than Spain and Germany?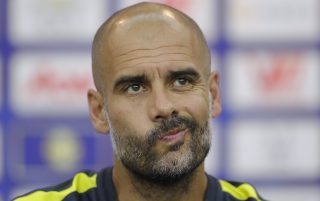 NM: Much tougher. Stones is a good prospect and a fine passer of the ball, but is his defense going to be enough at the UEFA Champions League level? I doubt it. He couldn't even find EURO time with England's beleaguered backs.
JPW: There's no doubt he will find it tougher but wherever he has gone Pep has been hungry to adapt his tactics and tweak them slightly. City will have a lot of the ball and teams will sit back against them. What we have seen from his teams at Barcelona and Bayern Munich is their ability to destroy the opposition in the final third. With Sergio Aguero, Kevin De Bruyne, David Silva, Leroy Sane and others, he has a perfect set of attackers to implement his flowing forward play. If he does succeed in England I believe it will be his biggest achievement to date.
AE: Here's an alternative question: Which will happen first — Pep adapts to the PL, or the PL adapts to Pep? By that, I mean, can Pep thrive while playing the up-tempo style of the PL, or can he impose his possession-possession-possession style on the PL, thus making tiki-taka the flavor of the week in the PL? One thing I know with absolute certainty: They will score goals.
KB: I'm still not at all sold on John Stones, but Guardiola knows his stuff, so City fans should trust his judgement above all else. He will need an adjustment period to acclimate himself to the Premier League, but he should be able to help Manchester City become perennial contenders if they weren't already. It's hard to say they'll become a "dynasty" since there's so much parity and money spread across the league, but it's hard to bet against Pep with those resources. What he should do, more importantly, is help them bust through the brick wall they've run into in the Champions League – a large reason why Pellegrini was let go.
MR: There's no question Guardiola will have more challenges than in previous stints in Spain and Germany because the competition is simply better when you look at the entire league. That being said, he has a talented group of players, and the additions of Stones, Gundogan, etc. give the Citizens are very solid shot at not only finishing top four but winning a title.
---
Big names are arriving and almost $1 billion has been spent already this summer by PL clubs on new players. Which club has made the best moves, so far, and which new signing represents the best value for money?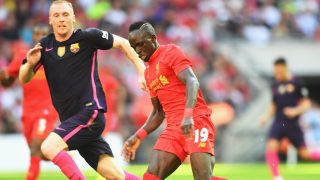 NM: While I don't expect them to contend for Europe given their depth, Leicester's acquisitions speak for both now and the future. I also enjoy the shrewdness of Koeman actually improving his defense by adding Ashley Williams while getting crazy money for Stones. The Gueye signing will be huge, too. Liverpool and West Ham have done a decent job as well.
JPW: I think Manchester United have made the best moves. They've strengthened their entire spine and look so much more dependable. As for individuals, I really like Ahmed Musa joining Leicester City and Southampton have picked up Pierre-Emile Hojbjerg from Bayern Munich for a bit of a steal at $13 million. Also, West Ham did well to get Sofiane Feghouli from Valencia.
AE: Liverpool could have paid Southampton $100 million for Sadio Mane, and I would have thought they got a steal. Mane was put on this planet to play in Jurgen Klopp's fast-paced, high-pressing system that's built around moving the ball from back to front as quickly as possible. When Liverpool win the title this season, Mane will be Player of the Year. I feel like anyone signed by Klopp is a good signing. I trust that guy.
KB: Manchester United has made the biggest splash, of course, but if we're looking beyond the top few clubs, Liverpool's business is hard to ignore. Jurgen Klopp is beginning to turn that squad into his own, and the combination of Saido Mane and Georgino Wijnaldum should vastly improve their depth. The acquisition of Joel Matip is a solid bit of business on a free as well.
---
Alright, Leicester are the reigning champs. How will they do this season?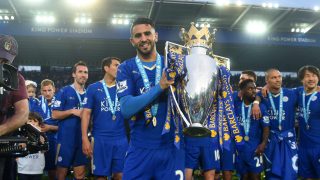 NM: If they can navigate the UCL group stage while dealing with the PL schedule, the Foxes will remain a top half team with a legit look at a UEL place. However, their best chance to go back to Europe could be the Cup route.
JPW: I think they will be fine in the league, will finish around midtable after a good start but I do think they got really lucky with injuries last season. With the extra game load from the Champions League, I could see Ranieri's squad getting a bit thin on the ground around December, January time. They will not get anywhere near to defending their title.
KB: I find it very hard to imagine they'll be able to manage competing on four fronts and not slip a good deal. Some people have them fighting off relegation, which I can't at all comprehend, but they will fall. Losing their lynchpin in Kante is a massive blow, but they've done well to keep the others on board (thus far). If Mahrez goes, the freefall might be hard to watch, but with him, they'll stay afloat. I think somewhere in the 7-10 range is a good bet, as competing in the Champions League plus heightened expectations in the Cup competitions (which they crashed out of early last year, something which ultimately helped them) will sap a relatively thin squad.
AE: They won't get relegated, at least I don't think they will. N'Golo Kante is, clearly, a massive loss for the Foxes, though they were hardly a one-man team last season. I'll put it this way: they'll be a lot closer to 40 points than they are to the title this season.
MR: Losing Kante was a huge blow for Leicester but the Foxes have done a tremendous job in going after affordable additions this summer. Just off of what I've seen through preseason, Ahmed Musa appears to be the real deal and will be a big lift to an already dangerous attack after joining from CSKA Moscow. Leicester will contend for a spot in Europe this season, and honestly I still believe that they have what it takes to repeat. That being said, the big boys made too many key additions this summer, so anywhere around 4/5/6 seems reasonable for the Foxes as they vie for a place in the Champions League for the second straight season.
---
Which club will be the surprise package this season in the Premier League?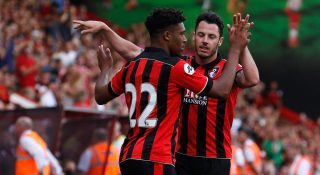 KB: There will be far fewer genuine surprises this season than last, but West Ham will be a team to watch. The Cresswell injury is a massive blow, but once he's back and the club is at full strength, they could potentially challenge for a Europa League group stage position. I would have said Swansea City after their capture of Fernando Llorente, but they turned right around and sold Andre Ayew, essentially cancelling each other out. Middlesbrough's defense should be enough to keep them out of relegation, a fate many experts have them tipped. But my biggest surprise will be Bournemouth. They've had two very solid summers in a row, and now that last year's buys are healthy again, this is a very strong squad. I have them in 11th, a solid position for a club of their stature, and that will only climb in the coming years. What a job the Cherries have done.
JPW: Stoke City. I know they've been on the up for a while but I really think Mark Hughes is building something sustainable and is adding key pieces every season. They make smart moves, rarely waste money and we all know how hard it is to play at Stoke. Expect the Potters to have their best-ever season in the PL.
NM: Everton. Koeman will sort out the defensive issues, and the attack was already decent. Big year for Ross Barkley.
MR: Bournemouth is now in their second PL season in a row, and I like the moves they've made. Jordan Ibe and Nathan Ake could both play key roles from the start, while U.S. midfielder Emerson Hyndman grew steadily with Fulham prior to making the jump to the PL.
AE: If Liverpool winning the title isn't a surprise package, then I don't know what is.
---
Any players set to have a breakout season?
AE: Whichever players Southampton signed to replace the ones they sold. (Answer for next year: see above.)
NM: Idrissa Gueye – as you can tell I'm high on him – could have a Kante-sized coming out party now that he's been freed from Villa. Nathan Redmond could have a very good year at Saints, but I've got questions about Claude Puel's system that can only be answered by time. If Barkley counts, then him. Gundogan and Mkhitaryan at Man City and United. Wouldn't rule out Michy Batshuayi at Chelsea, but unsure how often he'll feature.
JPW: I'm not sure how much he will play but look out for the lad Marcus Edwards at Tottenham Hotspur. The pacey winger had a really bright preseason and at 17 he just signed his first pro contract. He reminds me of Raheem Sterling when he burst onto the scene. Also, 18-year-old U.S. youth international Cameron Carter-Vickers could be starting the season at center back for Spurs. Man, that would be epic to see.
KB: A player getting plenty of buzz this season is new Bournemouth signing Lys Mousset. A product of Bob Bradley's Le Havre, the 20-year-old striker is a bright talent who should lead a very strong Bournemouth attack. Between Max Gradel, Jordan Ibe, Callum Wilson, and Benik Afobe, Mousset should have plenty of service with which to produce. Watch for the young Frenchman.
---
How will the Premier League teams fare in the UEFA Champions League and Europa League?
MR: Outside of Arsenal, it's easy to envision either Leicester, Manchester City or Tottenham making a run in the Champions League. City was obviously there a season ago, but Guardiola has made some really additions that could put them over the top. As far as the Europa League, it should be Manchester United's tournament to lose given their additions.
NM: Spurs and Man City should do fine, with City having the best chance at an extended run. I think Arsenal will struggle to go far, and Leicester will be lucky to get out of the group stage. In Europa, I believe West Ham and Man Utd are contenders to win it, and don't rule out Saints if they are committed to the tourney.
JPW: I think Man City and Tottenham will do well in the Champions League, while Manchester United won't take the Europa League seriously. Expect Southampton to make a deep run at the Europa League after they made the group stages for the first-time ever.
AE: Three (Man City, Arsenal and Spurs) in the knockout stage, with one of them making a run to the semifinals.
KB: Premier League clubs have struggled in European competitions of late. That should change. The upper echelon of English clubs have improved more than their European counterparts, and I really like the Manchester City's chances in the Champions League. I fear for the Europa League participants, however. West Ham has shown signs of weakness.
---
Aguero, Kane, Vardy, Sturridge, Zlatan… who will be the top goalscorer and why?
NM: Of that bunch, I think it's between Kane and Zlatan. Aguero and Sturridge seem to reliably miss games, and Vardy's magic will be difficult to replicate at King Power.
JPW: I'm going with Aguero based on the fact that if he stays fit, he will score goals galore. Imagine if he had zero injuries the past few years? Zlatan will likely split time with Rashford so not sure about him being the top scorer. Kane will be close and I expect Sturridge to bounce back too.
AE: Kane won last season's Golden Boot at 22 years old. Until someone else takes it off him, I'm going to pick him ahead of every season for the next decade. There's no striker in the PL that can score every different type of goal quite like he can do. There are no perfect players, but he's the most well-rounded player in England.
MR: Zlatan has proven that he can score wherever he goes, so it's difficult to pick against him.
KB: The only thing holding Sergio Aguero back in recent years has been injury. Should he stay healthy, he should win top goalscorer. Zlatan will be up there as well, since he is by far the target man at Manchester United. Harry Kane's summer form doesn't bode well for his season, and until Daniel Sturridge proves he can keep himself on the field even half a season, it's impossible to tab him for a big year.
---
How do you think the three promoted teams will fare? Will any of them survive?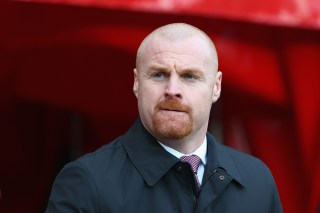 AE: Burnley will stay up; Hull (with a record for lowest points total ever?) and Boro (narrowly) will go down.
JPW: I think Hull are doomed and Middlesbrough will battle but just go down. I actually have high hopes for Burnley. They will have learned a lot from their season in the PL two years ago and I think if they add a few more loan players between now and September then they can stay up. Just.
NM: Boro has a good chance to survive if their talent comes together quickly. I don't like the looks of things with Steve Bruce bailing out at Hull City, and am afraid they'll go down. Sean Dyche needs a bit more depth for Burnley to survive, but I think Andre Gray has a chance to really make a stamp on the PL.
KB: Middlesbrough has the best shot of the three promoted teams to survive, because they have the best team structure. The other two teams will fall, given their woeful summers. I like Boro though, and they should just stay up.
MR: I can see Middlesbrough staying up because of the additions they made this summer. Even if they do go back down next season, they deserve their props for spending on good players and at least making the best effort.
---
Finally, which team will be the most entertaining to watch this season and why?
AE: Liverpool, beyond winning the title, will be must-watch television every week. The number of games they're going to win 3-2 or 4-3 will singlehandedly turn America into a nation of soccer fans. By the end of the season, though, it may well be Pep's City.
NM: Newcastle United.
JPW: Nick is a Newcastle United fan (my condolences) by the way. I think Liverpool will be the most entertaining team to watch this season. Like Andy mentioned, they are set up for goals galore up top and calamitous defending at the back. Never the best combo but there will never be a dull moment. Also, Man City, Arsenal and Tottenham will be fun to watch.
KB: People love bandwagons, and should the Cherries get off to a strong start, they should be a very fun team. They're built to attack, and Bournemouth matches will be full of goals. Further up the table, it's hard to ignore how fun of a team Manchester United will be. Any team with Zlatan and Mourinho is bound to be entertaining, and add in the attacking prowess of Wayne Rooney and Henrik Mkhitaryan, and it's going to be a fun year at Old Trafford.
MR: Tottenham is bringing back essentially the same squad, along with the addition of Victor Wanyama, and I'm pretty pumped to see what they can do. They're young, fast and most importantly they have a manager that allows them to play free-flowing football.