Crystal Palace will be making some serious moves on the eve of the Premier League season.
The Eagles look set to sell star winger Yannick Bolasie to Everton for $32 million with the Daily Mirror claiming his contract will be worth $26 million over five years. Everton has money to spend after selling John Stones but this deal does seem very pricey for the Merseyside club.
[ MORE: Every PL season preview ]  
Bolasie, 27, had been scrapping away in the lower leagues for most of his career until he burst onto the scene in the PL with Palace over the past three seasons.
The pacey winger has been admired by new Everton boss Ronald Koeman for quite some time and as the Toffees look to revamp their forward line (Romelu Lukaku left training early on Wednesday and is still linked with a big money move back to Chelsea) the tricky winger seems set for Goodison Park. He has previously ripped Everton apart, scoring once and excelling in back-to-back 3-2 wins for Palace at Goodison in 2014.
Losing Bolasie is a big blow for Palace but Alan Pardew plans to negate his loss with the signing of this man…
---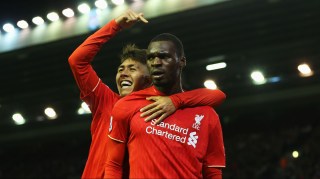 That's right, Christian Benteke is closing in on his $42 million move (you read that correctly) to Selhurst Park with Liverpool manager Jurgen Klopp already admitting it is better than the Belgian striker goes elsewhere.
A report from the London Evening Standard believes Benteke will be paid a weekly wage of $155,000 by Palace as the financial clout of new American owners has certainly helped them make a big step up.
Benteke, 25, scored 42 PL goals in 89 appearances for Aston Villa but since Brendan Rodgers left Liverpool he has found it hard to get into Klopp's team on a regular basis and the German even gave him a thorough telling off on the pitch after a defeat to Southampton last season.
With Benteke as the focal point of their attack and tricky wingers Andros Townsend and Wilfried Zaha whipping balls in, Palace will be very dangerous this season. Pardew's side are always well-organized defensively but they do lack goals. Now, with a proven PL striker on his way, the Eagles could be ready for much more than just settling for a top 10 finish.