As we see with CONMEBOL qualifying, it's very difficult for so-called "upstarts" to bang their way into a World Cup; The way the field is structured, several confederations have little hope of barnstorming the world's 32-team tournament.
With the aforementioned South American qualifying, the table is fairly predictable after 7 match days: Argentina, Uruguay, Colombia, Ecuador are 1-4, with Brazil, Paraguay, and Chile next.
[ MORE: Mkhitaryan a doubt for derby ]
When you consider that Chile has yet to play Bolivia and won at Venezuela and Peru (the other decidedly weaker sides), their status will likely be resolved. Brazil still gets Bolivia twice as well. Ecuador is fourth but has plenty of obstacles on the way. When all's said and done we're likely to see Argentina, Brazil, Colombia, Chile, and Uruguay 1-5, with the fifth side winning its playoff with the top team in Oceania (Which is simply more bad luck for OFC dominant power New Zealand, who will be game but OFC deserves a slot despite unfortunate geography. Alas, you'd have to take one of Europe's incredible 14 slots away).
The same can be said for CONMEBOL, should the U.S. advance to the Hex as expected. Mexico, the U.S., and Costa Rica will be expected to grab slots 1, 2, and 3, while the fourth place team hoping to outlast Asia's fifth place side. Honduras has been in the Top Four since 2006, while T&T nicked fourth in 2002.
Europe, Africa, and Asia can bring surprises, though.
Take UEFA, where Groups D, E, H, and I have favorites but not clear-cut powers. And again, 14 teams is nearly half the field.
In Asia, you'd be hard-pressed to find true favorites for the four auto slots outside of South Korea, Australia, and Japan (who has already lost a poor road match).
Africa is the most wide-open of continents, due to a paltry number of slots, a deep field, and — frankly — unpredictable everything (from fields to referees and onward). With semi-regular World Cup sides Cameroon, Algeria, and Nigeria all in one group, it's open for some new faces.
[ USMNT-SVG: Match recap | Three things ]
So here are some (somewhat) unusual names to keep an eye on:
Uzbekistan (AFC) —  The world's 46th ranked team in ELO (55th in FIFA) is in a weaker group with Iran, South Korea, China, Syria, and Qatar. While opposition hasn't been harsh on their slate, the White Wolves are 11W-2D-1L dating back to September 2015, and have only allowed multiple goals twice in that stretch. Their first World Cup is possible.
Norway (UEFA) — It's  a stretch to think Norway can challenge Germany for an auto spot, but the national team is in a three-team mix for a playoff spot (Northern Ireland and Czech Republic). After a rough opener with Germany, Norway has two-straight matches in which six points will be expected, and could easily be second in the group leading into November. Momentum is nice (if significant). While second place in a group could mean Spain, Switzerland, Portugal or Italy, it could also mean Romania, Denmark, or Bosnia and Herzegovina.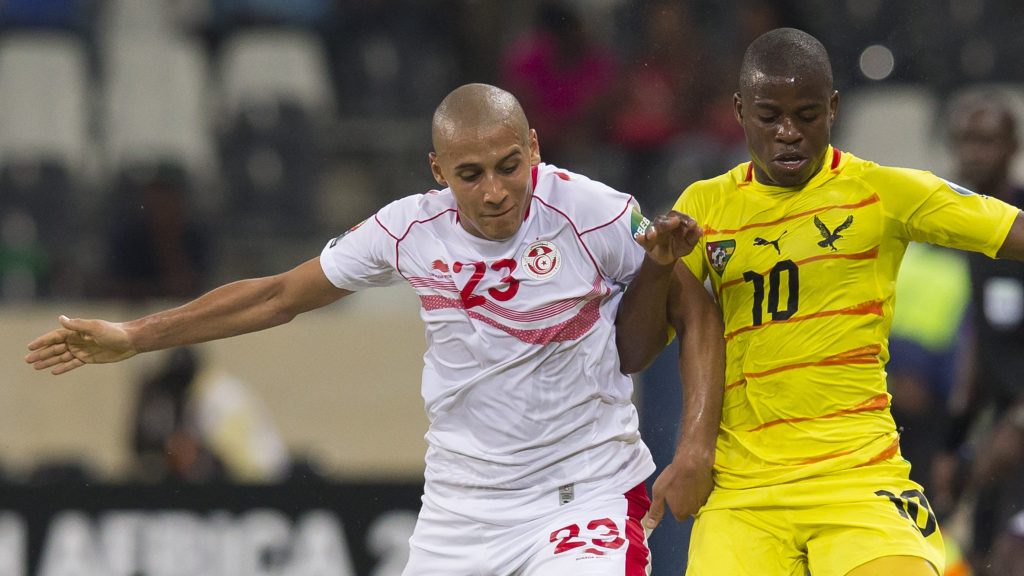 Tunisia (CAF) — In a group with Libya (FIFA 93), DR Congo (FIFA 56), and Guinea (FIFA 66), Henryk Kasperczak's side will love its chances of advancing to a first World Cup since 2006. Sunderland's Wahbi Khazri is the name you know, and they play two of their first three qualifiers at home. With Group A's best ELO (67) and FIFA ranking (45).
Bosnia and Herzegovina (UEFA) — You'll remember the name and think "Dud World Cup 2014, failure to qualify for EURO 2016", but it's not really that dire for BNH. Their ELO is 25th, their FIFA rank is 29th, Miralem Pjanic is a wizard and perceived group No. 1 Belgium is in flux under Roberto Martinez. An auto spot isn't out of the discussion, especially if Asmir Begovic is on his game between the sticks and strikers Edin Dzeko (30) and Vedad Ibisevic (32) get hot and hold off the hands of time.
Egypt (CAF) — Bob Bradley brought the Pharoahs to the brink of their first World Cup since 1990, an accomplishment would've been only their third ever (1934). The AFCON champs in 2006, 2008, and 2010 have been poised for a breakthrough for a bit, and have increasingly placed players in top leagues (Mohamed Elneny of Arsenal, Mohamed Salah at Roma). They'll have to make their way past Ghana in Group E, which will be the major challenge.
Denmark (UEFA) —  Fell 4-3 to Sweden in a dramatic, derby-esque EURO 2016 playoff, and a one-cycle absence from the World Cup is not out of the question. In a group with Romania, Poland, Armenia, Kazakhstan, and Montenegro, the key will be consistency. There's a lot of talent here: Christian Eriksen, Pierre-Emile Hojbjerg, Lasse Schone, Jannik Vestergaard, Kasper Schmeichel. First is possible, but second to Poland and a playoff spot is not unreasonable at all.