Watching Giovani Dos Santos run a clinic for the LA Galaxy on Sunday, I was struck by the thought, "Wow, this guy is on MVP level if not for Sebastian Giovinco".
The more I thought about it, the more I wanted a second award, because it's just that unfair. There have been so many strong performances in Major League Soccer this year, the sort of seasons that make you realize what this league could look like once owners are allowed to spend what they please.
[ MORE: DC United seek permanent Acosta move ]
Here's the thing, though: With Giovinco out for approximately a month, you have to think that the door just might be open for Dos Santos if the Mexican star is going to keep doing what he did this week (2 goals, 1 assist on Weds., 2 goals, 2 assists on Sunday).
And he's feeling quite good, from MLSSoccer.com:
"I feel like I am in the best moment of my career," dos Santos said. "I've never felt this way. I feel very good, my finishing is good. The team is doing good. So I feel great right now."
But can he lift MVP from Giovinco? That's just one question we have as the season continues its home stretch.
1) Who will win the Golden Boot?
Dos Santos' four-goal week pulls him into a three-way tie for fourth in the race for the Golden Boot.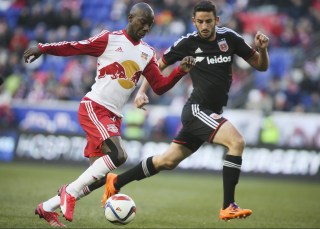 Bradley Wright-Phillips has 18 goals and David Villa has 17 goals a piece, one ahead of the injured Giovinco. Dos Santos, Fanendo Adi, and Ignacio Piatti have 14, while Cyle Larin and Dom Dwyer have 13.
Larin and Piatti have one more game remaining than the others.
Dallas hasn't kept a clean sheet in five tries, and Dos Santos faces them twice still, as well as a date with Houston (six goals in last two, no clean sheet since July 23).
Once BWP gets past stingy Toronto next week, the Red Bulls striker gets Montreal twice, as well as Columbus and Philly. Piatti also has a favorable schedule. Adi's… not so much thanks to two matches versus Tim Howard and the Rapids.
BWP – Tor, Mtl, Phi, Crew, Mtl
Villa – Dal, Chi, Hou, DC, Crew
GDS – KC, Sea, Dal, Hou, Dal
Adi – Phi, Hou, Col, Col, Van
Piatti – NE, RBNY, SJ, Orl, Tor, NE
Larin – Crew, DC, Tor, Mtl, Phi, DC
Dwyer – LA, SJ, NE, RSL, SJ
If you asked us to bet, and Giovinco doesn't come back early, we'd guess:
Villa
BWP
Dos Santos
2) Who has a legit shout at the Landon Donovan MVP Award?
Besides Donovan? We kid.
The vote has always been favorable to goal scorers, and Giovinco deserves to still lead the race unless the aforementioned GDS explosion keeps firing into October.
Outside of the names mentioned in the Golden Boot section of this post, we'll toss in two more: Sacha Kljestan and Osvaldo Alonso.
The first is fairly obvious: Kljestan's 15 assists and five goals scream out, but watching RBNY shows just how important he is to the attack.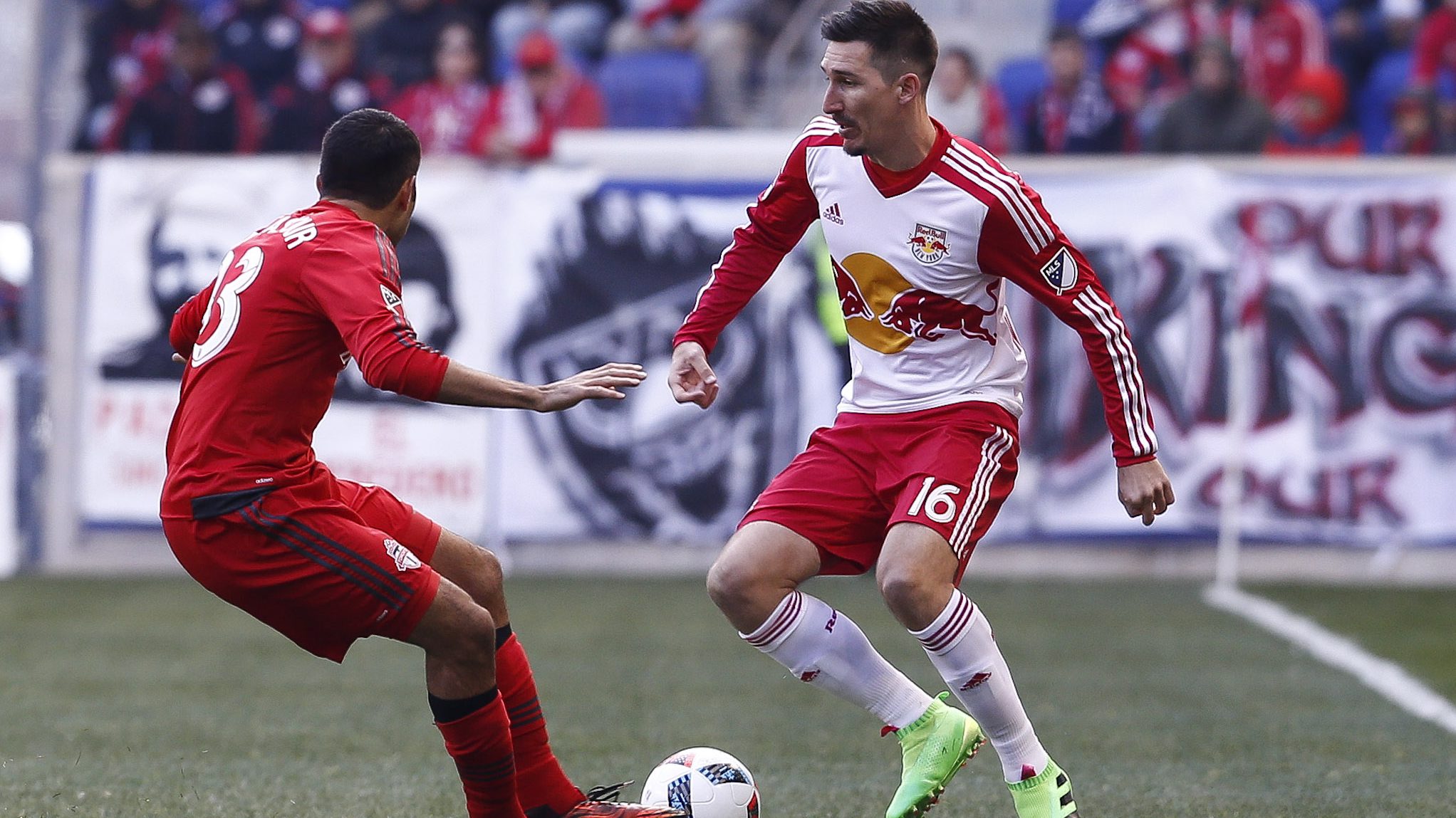 But the 30-year-old Alonso has no logical thought of winning the award, but has been a complete marvel for the underperforming Sounders. His one goal and 4 assists don't show his import in possession/build-up and defense.
Kaka and Frank Lampard have also been game changers, but will end the season having played in around half their teams' matches.
Right now it's still Giovinco's award, but GDS has a strong chance. Villa probably should be evaluated as well, but the presence of Lampard and Andrea Pirlo could detract from his "value" vote. And who knows what we'd be talking about if Lampard had played the whole season (12 goals in 17 games)?
3) How about Coach of the Year?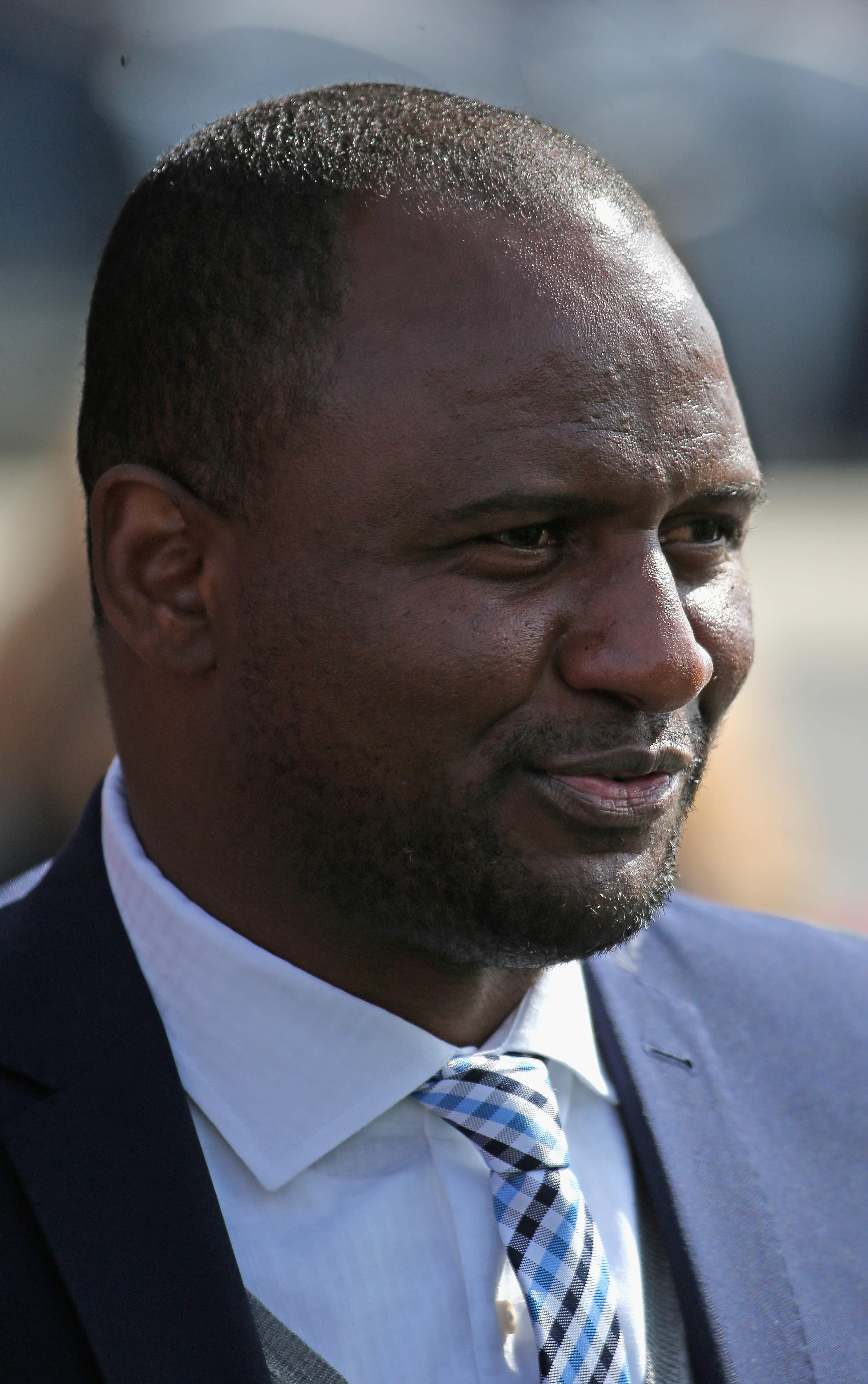 The turnarounds at Colorado, Real Salt Lake and Philadelphia lend to the causes of Pablo Mastroeni, Jeff Cassar, and Jim Curtin, but we have to think it'll be headed back to New York.
While Jesse Marsch has done exceptional for the Red Bulls, no coach has even won back-to-back honors.
And Patrick Vieira, even with the riches of talent bestowed on him, has done incredibly well despite a postage stamp sized pitch and the fact that this is his first rodeo as a senior manager.
Then again this could come down to whether New York finishes blue or red, or a nod to the trio of above-mentioned coaches who've engineered better than expected seasons. Still, we're guessing on Vieira.