A clear-cut favorite to win the Premier League title has emerged — you can probably guess who it is — while places 2-6 remain as murky and muddled as ever.
[ FOLLOW: All of PST's PL coverage ]
This early in the season, many sides still get the benefit of the doubt that brighter days ahead, but you can't like what you've seen thus far from Leicester City and West Ham United.
Volume II of PST's 2016-17 Premier League Power Rankings…
---
Group I — Still in the starting blocks
20. Stoke City — Three straight defeats, by a combined score of 9-1, after an opening day draw earned the Potters their only point of the season so far.
19. Sunderland — Only ahead of Stoke on account of having picked up their one point more recently. Black Cats, say hello to another relegation dogfight.
18. Southampton — If you're one of just three winless sides, I'm sorry, but you've got to be in the bottom three. Dropping points to Sunderland, at home, looks worse this week than it did two weeks ago.
17. West Bromwich Albion — Taking just one point off of presumed fellow relegation fighters — Middlesbrough and Bournemouth, in back-to-back games — hints at another long season.
16. West Ham — Report coming out of the Olympic stadium: Watford just scored again. Can anyone confirm?
15. Burnley — Worrying defensive record for a side that will struggle to score goals all season.
14. Swansea City — Diego Costa should have been sent off (again) before he scored the equalizer (again). What a massive three points those would have been.
13. Leicester — As it turns out, N'Golo Kante was really important to last year's title-winning side.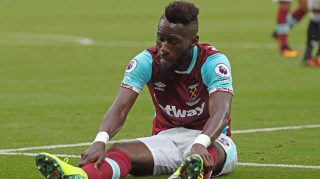 [ MORE: Tuesday's CL roundup | Wednesday ]
---
Group II: In the middle of the ride
12. Middlesbrough — Done well with a cushy opening schedule — five points from four games — but will it be enough, considering what lies ahead?
11. Bournemouth — Lost two games to the "big boys," drew and won one apiece against opposition "their size." Right where they should be.
10. Hull City — Still just a stoppage-time winner by Marcus Rashford away from taking something from all four games.
9. Watford — After an unbelievably (and unsustainably) strong start to 2015-16, 2016-17 began with Southampton, Chelsea, Arsenal and West Ham. What did the Hornets do to deserve that? All things considered, four points is a great start.
8. Crystal Palace — Just as predicted, Christian Benteke has breathed new life into the Eagles. Tussles with Stoke (no. 20, at home) and Sunderland (no. 19, away) are up next.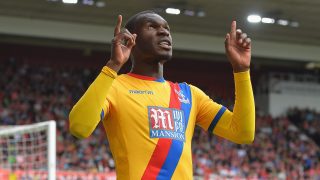 [ MORE: PL roundup — Derby delight for Man City; Spurs, Liverpool win ]
---
Group III: Chasing challengers
7. Liverpool — Still no clean sheets on the season, but we'll take a systematic dismantling of the defending champions as a sign of real intent any day of the week.
6. Arsenal — Back-to-back wins after taking one point from their first two games. Setting themselves up perfectly to get hot during the festive period onward, and finish fourth.
5. Tottenham Hotspur — Only edging out the above two on account of an unbeaten start (two wins, two draws) to the season. Hardly out of first gear yet, and already right there for the top four.
4. Everton — If you keep on winning (and do so in blowout fashion), you're going to fall in the power rankings (or the real-life table). Ronald Koeman is off to a(nother) strong start.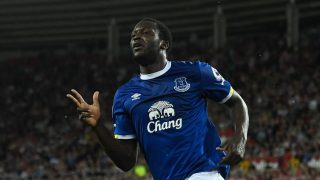 [ MORE: Pochettino slams players' "lack of passion" in CL defeat ]
---
Group IV: No longer perfect
3. Manchester United — Simply overrun and outclassed in the opening half-hour of the Manchester derby, but could have easily snatched a point in the second half. That defense is extremely worrying, however.
2. Chelsea — A head of Man United on account of: 1) still unbeaten; 2) a belief that Antonio Conte has the necessary pieces to build a title-contending defense.
[ MORE: FIFA rankings — Brazil, England, USA on the rise ]
---
Group V: A class of their own
1. Manchester City — Still perfect, 4-for-4, at the expense of their biggest rivals. The Pep Guardiola revolution is well ahead schedule at this point, though the first bump in the road is always just around the corner.