FIFA's six-year run as cooperating partner of the Ballon d'Or Award is over, and France Football is changing some things in how they handle the honor of naming the world's top footballer.
This year, there will only be a 30-man shortlist before the awards, no narrowing of the field to three.
In the past, the shortlist was 23 players, and a three-man list was presented before the ceremony.
[ MORE: Big U.S. defenders thrive at FCD ]
For five of the six years, this list was Lionel Messi, Cristiano Ronaldo, and another guy. Since 2007, either Ronaldo or Messi has been in the Top Three. Messi has five awards, Ronaldo three.
The time period used for voters is Nov. 22, 2015 until Nov. 20, 2016, and encapsulates the club season as well as EURO 2016, the Olympics, and Copa America Centenario. Voting runs from late October through Nov. 20, and Cristiano Ronaldo the winner will be given his award on Jan. 9.
Here a quick guess at the 30-man shortlist. These players are not listed in any PST-assigned order.
First, let's expect that of the 23 men from last year's shortlist, most will return. We'll guess that Yaya Toure and Karim Benzema don't make the cut.
[ MLS: Eyeing Supporters' Shield, playoff races ]
Arjen Robben and Ivan Rakitic could see their names drop, as they finished 22 and 23.
Returnees
Lionel Messi
Cristiano Ronaldo

(Photo by Philipp Schmidli/Getty Images)

Neymar

Luis Suarez
Robert Lewandowski
Thomas Mueller
Manuel Neuer
Alexis Sanchez
Andres Iniesta
Sergio Aguero
Javier Mascherano
Arturo Vidal
James Rodriguez
Toni Kroos
Arjen Robben
Ivan Rakitic
New names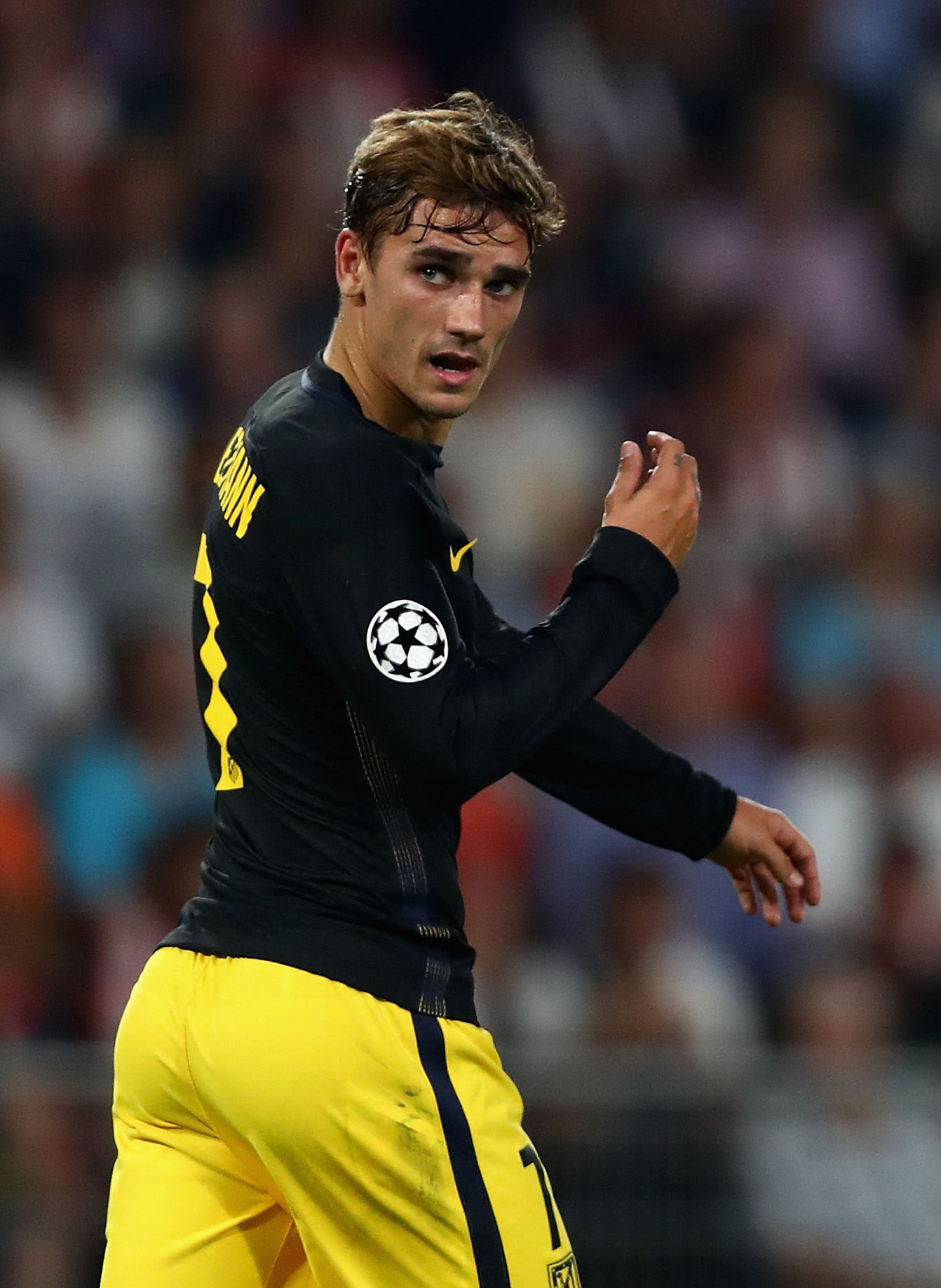 That leaves 10 new spots (Sorry, Arjen and Ivan). There are some no doubters here, and I'll plug in some explanation when necessary.
21. Pepe — EURO and Champions League double
22. Antoine Griezmann
23. Gonzalo Higuain
24. Dimitri Payet
25. Riyad Mahrez
26. Mesut Ozil
27. Olivier Giroud — 5 UCL goals, EURO bronze boot, 16 PL goals
Wild cards
We're pegging Jamie Vardy and Leicester's dream season to join Harry Kane for two of the final slots, and Sergio Ramos to edge Italian defender Leonardo Bonucci on the strength of another UCL title, and Real teammate Marcelo on the virtues of EURO success versus Copa America failure.
28. Jamie Vardy
29. Harry Kane
30. Sergio Ramos
Luka Modric
Philippe Coutinho
Marcelo
Leonardo Bonucci
Will just miss
We're sure we are missing a ton, but here are the next names.
Rui Patricio — EURO team of tournament
Jerome Boateng
Angel Di Maria
Ivan Perisic
N'Golo Kante
Marek Hamsik
Eduardo Vargas — Leading scorer at Copa America
Alvaro Morata
Willian — 5 UCL goals
Javier Hernandez — 5 UCL goals, 17 Bundesliga, two for Mexico
Clint Dempsey — Yes, an MLS player; Three goals at Copa America
Raphiel Guerriero — EURO team of tournament
Nicolas Otamendi — Copa team of tournament
Ragnar Sigurdsson