One month from now, we'll be staring down the final regular season match day of the 2016 Major League Soccer season.
[ MORE: Premier League Playback ]
And while we still won't have every MLS team on even footing in terms of games played until Oct. 13, the races for the Supporters' Shield, playoff byes, and playoff spots are looking a lot clearer.
Supporters' Shield
FC Dallas has a league-best 52 points and a four-point lead, though it does not control its own destiny.
Colorado has two more matches on its docket, and would pass FCD if it wins those matches-in-hand and keeps pace in the others.
[ MORE: Big U.S. defenders thrive at FCD ]
LA Galaxy also has a chance to catch Dallas, with two of its four remaining matches coming against the leaders.
Out East, there's still a chance for Toronto FC to claim the most points in the league. Currently, TFC has played one less match than both Dallas and LA.
FC Dallas — 30 GP, 52 points
LA Galaxy — 30 GP, 48 points
Colorado — 28 GP, 47 points
Toronto FC — 29 GP, 47 points
The Red Bulls and New York City are next with 45 points, but either closed down a 7-point gap on Dallas and also topped the field, well, we know MLS is crazy but come on.
---
Byes to playoff semifinals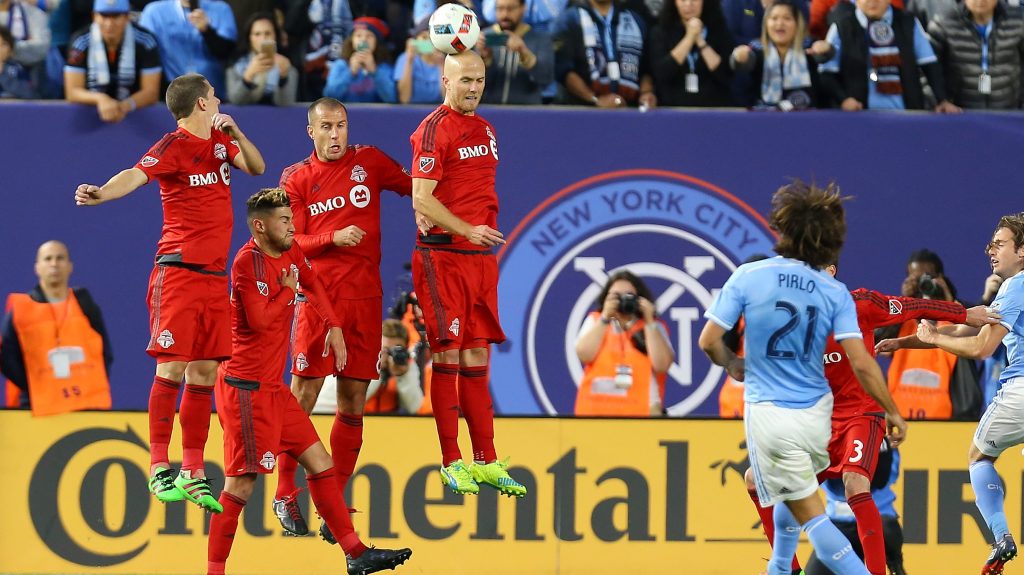 The top two teams in each conference will advance to the semifinals, which in an absolute massive boon. Not only does a bye mean a sort of home field advantage between the first and second legs, but opponents will have staged knockout round games just a handful of days beforehand.
The same scenarios for the Supporters' Shield are in place for the West, with one of Dallas, LA, or Colorado set to be a very strong knockout round combatant.
[ MORE: Landon Donovan reacts to "old guy" jeers ]
In the East, Toronto has a two-point edge on both New York sides and a match-in-hand. It looks likely to come down to RBNY and NYC for that second bye. The Red Bulls have three of their four at home, while NYC's matches are split.
Philadelphia has a long shot to catch RBNY and NYC, given two matches between the Union and Red Bulls remaining to close down a 4-point gap.
---
Final playoff spots
East: Toronto is in, and it would take improbable finishes for RBNY, NYC, and Philadelphia to miss the postseason. Montreal is also in good shape, too.
Barring insanity — and again, this is MLS — the race for the final playoff spot comes down to three teams. Here's what they face on the run-in for one spot:
New England (36 pts) — four left: at Crew, vs KC, at Chicago, vs Montreal
DC United (34 pts) — five left: vs Orlando, vs Crew, at Toronto, vs NYC, at Orlando
Orlando City (34 pts) — five left: at DC, at Toronto, vs Montreal, at Philly, vs DC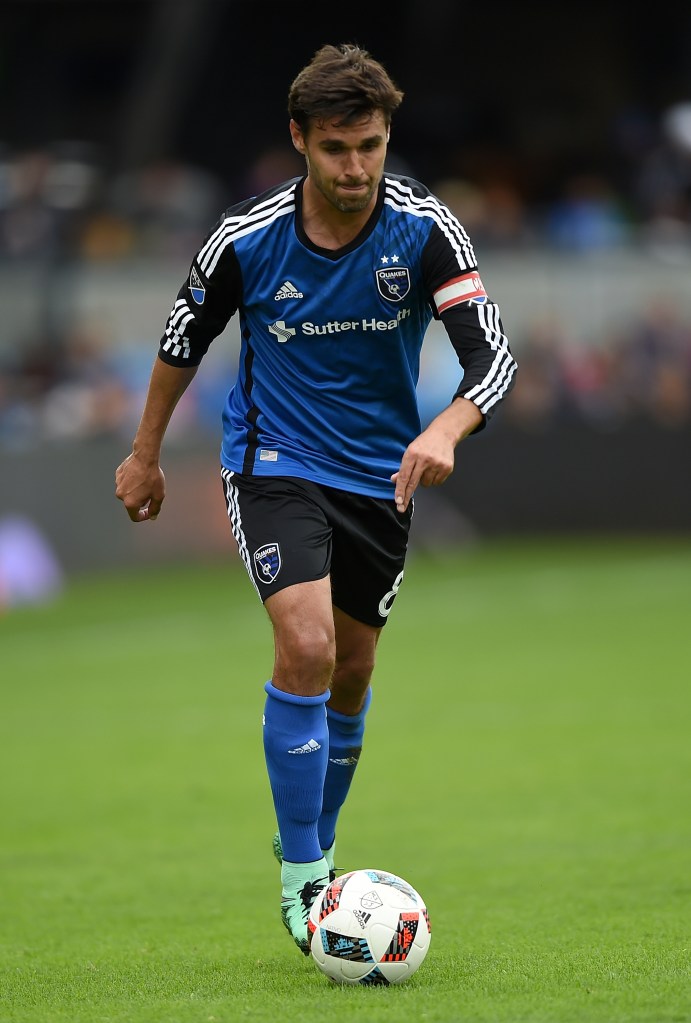 West: Dallas, LA, Colorado, and Real Salt Lake are in really good shape, and both Portland and Sporting KC feel decent about their chances as well.
[ MORE: EFL Cup preview ]
Matches-in-hand mean Seattle and San Jose have a chance to chase down one of the final two slots, while Vancouver pretty much needs to win out and get help.
San Jose's pair of matches against Kansas City should give its fans a tad more hope.
Here's the West's run-in for two spots:
Portland (41 pts) — four left: at Hou, at and vs. Colorado, at Van
KC (40 pts) — four left: at SJ, at NE, at RSL, vs SJ
Seattle (35 pts) — six left: at LA, vs Chicago, at Van, vs Hou, at FCD, vs RSL
Vancouver (34 pts) — four left: vs Colorado, vs Seattle, at SJ, vs Portland
San Jose (34 pts) — six left: vs KC, at Montreal, vs RSL, at Colorado, vs Van, at KC