Macroeconomics. Soccer practice. Portuguese class. Match versus Rutgers.
All that, and then Sam Brotherton can get down to preparing for Giovani Dos Santos and Jozy Altidore.
The University of Wisconsin captain and New Zealand national teamer has one heck of a week ahead of him.
"It's been pretty tough trying to balance at all, but I've had a lot of support from the university and thankfully my professors have been understanding," the 6-foot-1 center back told ProSoccerTalk.
[ MORE: LA's Dos Santos gets Mexico call-up ]
Following this weekend's match between Wisconsin and Rutgers, Brotherton will hop on a plane to meet head coach Anthony Hudson and New Zealand in Nashville. The Kiwis are Stateside for an Oct. 8 match against Mexico in Nashville before heading to Washington for an Oct. 11 date with the USMNT at RFK Stadium.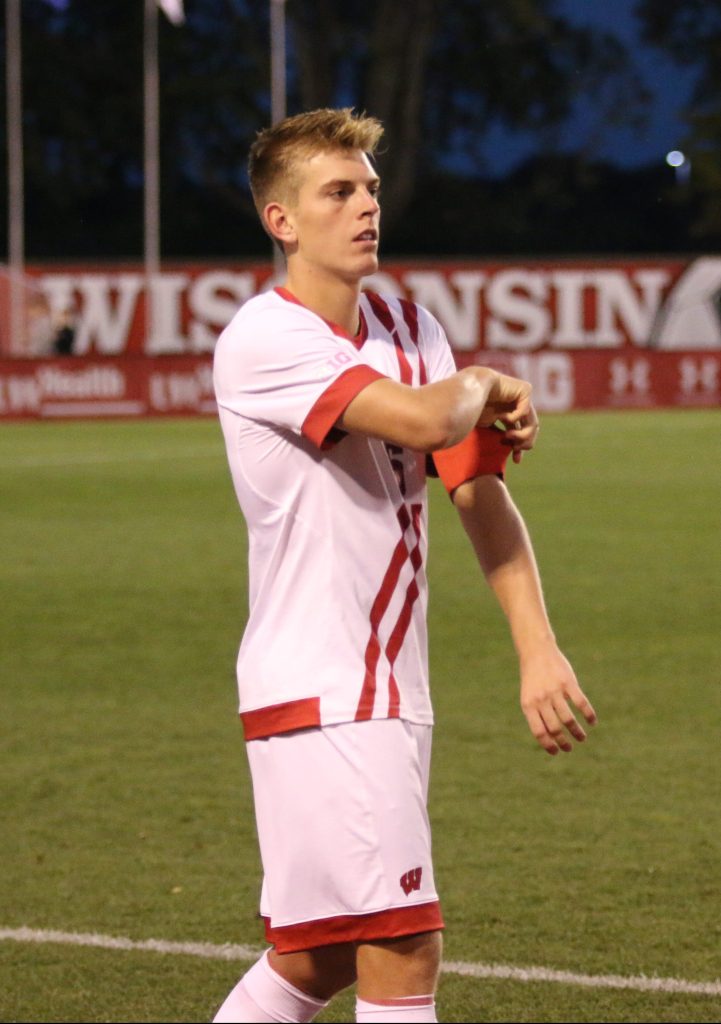 This isn't a bizarre story of a tiny national team finding a college kid with an ancestral tie and giving him a call; Brotherton is off to tangle with two of CONCACAF's best in a match that will hopefully better prepare New Zealand for the 2017 Confederations Cup.
Brotherton will enter the trip on his 20th birthday, and on the path for caps Nos. 7 and 8. He's the only amateur player on a team with West Ham defender Winston Reid, Leeds United striker Chris Wood, and Portland Timbers backstop Jake Gleeson.
It's no secret that Brotherton has the skill set to be a professional player now, and his call-ups to the national team in the summer before his freshman year had pro clubs on alert. But Brotherton had signed to play for head coach John Trask at a very good school at Wisconsin, and that meant something to him.
[ MORE: JPW hangs with USMNT prospect Gooch ]
"It was a decision I had to make, and I felt that I had made a commitment to the school," said Brotherton, whose father was educated at Oxford. "I've always been passionate about my education and wanted to get my degree so I felt I wanted to give college soccer a try, start off here at Wisconsin and see where it went."
Brotherton is one of a bevy of young New Zealand players plying their trade in the NCAA Soccer game. Xavier's Cory Brown was the Big East preseason Defensive Player of the Year. Saint Francis Red Flash senior defender Francis de Vries is an All-American, and Stuart Holthusen was First Team All-MAC at Akron in 2015.
The University at Buffalo has a Kiwi head coach and four players, including goalkeeper Cameron Hogg, who played with Brotherton on the U20 team.
"Sam has always been a leader in any side he stepped into," Hogg said. "From Auckland to the national U20s, he's always been a leading voice even if he wasn't wearing the armband."
Wisconsin is 4-2-1, the longtime MLS assistant Trask running the Badgers program to a solid start. Trask has started the sophomore in 24 matches, including a freshman season that saw Brotherton named to the Big Ten All-Freshman Team and had his teammates recognizing a leader.
[ MORE: Man Utd-Zorya recap | Zlatan reacts ]
"Sam is one of the few sophomores that I've named captain," Trask told PST. "It's rare in a team. Sam has just got it. His presence as a person and the quality of his play, every guy on the team said he should be our captain. I've got a ton of time for him."
"Sam is an excellent center back and he's incredible in the air," said Adam Lauko, who graduated from Wisconsin in 2015. "On top of that he is mature beyond his years and a well-respected leader. He's a great guy to be around as well."
2015 was an insane ride for Brotherton, as the kid went from scoring at the U20 World Cup to his freshman year in Madison. Two days after that season ended, he earned his first full national team cap when he played in a 1-0 win over Oman.
"It was amazing," Brotherton said. "It's really quite hard to put into words. It's very special. I was so fortunate that it happened so young in my career. It's an honor, but it makes you want to work even harder."
Being a center back means having the opportunity to learn from Reid, a man with 19 caps and 175 appearances for West Ham. All but 28 of those have come with the Irons in the Premier League, and Reid was chosen the Hammer of the Year in 2012-13 and the New Zealand Footballer of the Year for 2014.
[ MORE: Top 5 Premier League storylines ]
"Rugby is the main sport in New Zealand, but Winston has increased the awareness and popularity of football," Brotherton said. "He's a great player and a great guy. A lot of guys look up to him, and every time you get in camp with him it's great to learn off someone like that."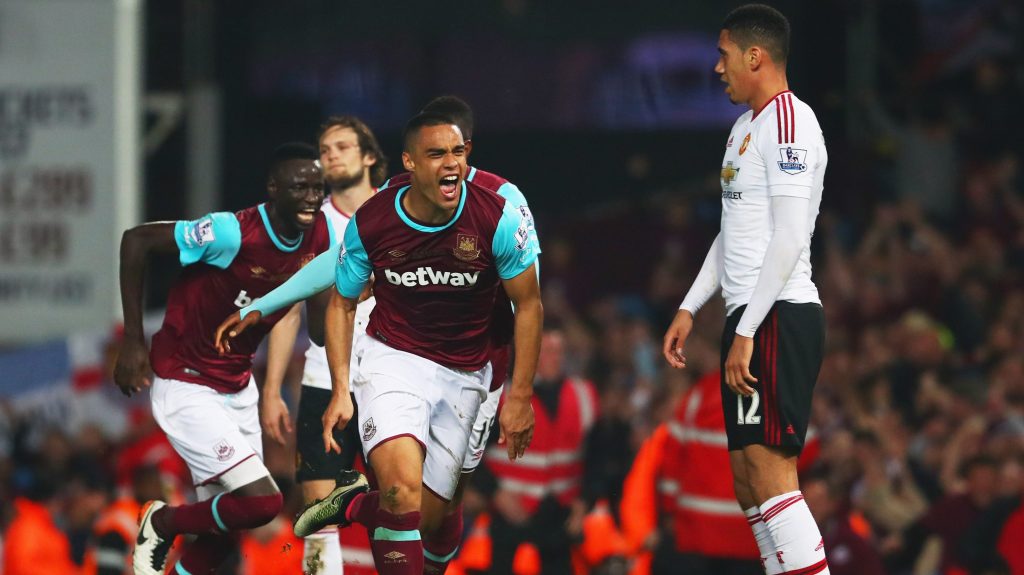 When New Zealand won the 2016 OFC Nations Cup, Brotherton started all five matches. He went 120 minutes in the final as the Kiwis won in penalty kicks, but still came back to school at Wisconsin.
"With all his international call-ups and how difficult our business school is, we're still optimistic he's going to be an Academic All-American in addition to a soccer All-American," Trask said. "He knows I won't stand in his way when the moment's right. I still think he can learn at the collegiate level while also pushing his degree. It's a very unique situation."
Brotherton said he's grateful to Trask, who he calls "a winner", and Wisconsin for allowing him to pursue his international career. He praises Hudson's preparation and tactical acumen, and admits that he's open to playing professional in Europe, North America, or wherever the best opportunity lies.
[ MORE: Southampton draws in Israel ]
And if that's home?
"I love going to the beach," Brotherton said. "I spearfish a little bit, and I definitely miss being close to the sea."
That's all in the future, though. Brotherton has a busy week ahead of him, as Wisconsin looks to go 3-1 in Big Ten play with a home win over Rutgers before he goes to hopefully start in front of thousands of passionate Mexico and USMNT fans in two gigantic stadia.
"All players look forward to playing in big games in front of some good crowds," Brotherton said. "It's exciting and those opportunities don't come around too often, so it brings the best out of you as a player."