My goodness, do these European weeks allow the Premier League to just reach out and smack you in the face or what?
The PL returns Friday with a match-up of two team on the precipice of the Top Four, and doesn't stop until a thrilling Sunday leads us into an international break.
[ MORE: Man Utd-Zorya recap | Zlatan reacts ]
Let's dig into our Top Five storylines for the PL weekend.
First versus second at White Hart Lane
Tottenham Hotspur vs. Manchester City — 9:15 a.m. EDT Sunday (NBCSN)
Pep Guardiola has already presided over a Manchester City win across town at Old Trafford, and scooping three points at White Hart Lane would be yet another gorgeous feather in his new sky blue cap. Want more insight into this 1v2? Here's JPW with a PST Extra.
Gunners look to keep firing in classic trap game
Burnley vs. Arsenal — 11:30 a.m. EDT Sunday (NBCSN)
Arsene Wenger has Theo Walcott and the Gooners humming, with three-straight clean sheets and just four goals allowed in their last eight contests. With an international break coming, Arsenal just has to do what's expected of it and take a week to revel in its fine form.
That's kinda the problem. In the past, Arsenal would make a trip like this much harder than it looks on paper. If the Gunners are truly on the path to something special, that doesn't happen at Turf Moor.
Will Chelsea responds to furious Conte?
Hull City vs. Chelsea — 10 a.m. EDT Saturday (NBCSN)
As good as Chelsea has been at times this year, there are still lingering worries that the group that quit on Jose Mourinho is lacking the leadership necessary to make a title push (and yes, we know that group won the title one year previous).
Manager Antonio Conte was ticked off after the Blues were bounced all over the Emirates by Arsenal, and are supposed to making the most of this season without a congested European schedule. That should mean a win at Hull, right?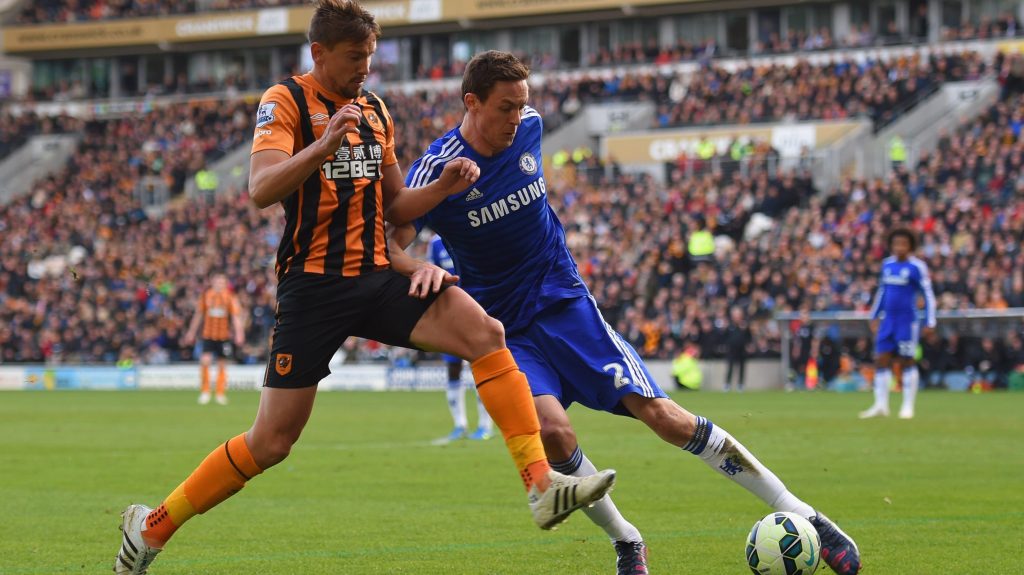 Pretender alert, pretender alert
Leicester City vs. Southampton — 9 a.m. EDT Sunday (CNBC)
Here's a tale of four teams in one two-team game. Leicester and Southampton have been solid, if not terrific, in Europe, and look threats to advance into the knockout rounds of both the Champions and Europa League.
Leicester and Southampton have also combined for a mere 15 points though 12 Premier League games, far off the pace for fans hoping both could become European fixtures. At least one, or two, maybe four of these teams will feel better come 11 a.m. Sunday. Not three, though. Definitely not three.
Last stop for Guidolin?
Swansea City vs. Liverpool — 7:30 a.m. EDT Saturday (NBCSN)
As the rumor vultures circle above Francesco Guidolin crowing, "Bob Bradley, Bob Bradley", the Swansea boss looks to engineer a home win over Jurgen Klopp and Liverpool that could save his job. That won't worry Klopp too much, who is hoping to lead his Reds into the international break as high as second in the PL table.