Major League Soccer's unorthodox calendar has been a ready-made excuse any time a team is bounced from the CONCACAF Champions League.
But MLS sides have found more success in the tournament as the league has grown in renown, and Montreal made a rare trip to the CCL final in 2014-15.
[ MORE: RBNY almost cut BWP in 2014 ]
And we've also got your breakdown for the 2017-18 tournament, which begins next summer.
---
Current CCL group stage — 2016-17
Vancouver and the New York Red Bulls have already clinched spots in the quarterfinals next Spring ahead of this week's final group stage matches, and both Dallas and Portland have decent shots to advance.
The Timbers need to win when Costa Rica powers Saprissa visit on Wednesday, and you can expect some serious bunkering down from El Glorioso Monstruo Morado.
Meanwhile, FC Dallas' Thursday trip to Guatemala will see it through to the quarters if it can draw or beat Suchitepéquez. The two sides drew blanks in Frisco earlier this summer.
---
Next season's CCL group stage — 2017-18
Three of the five slots have been clinched. Since FC Dallas won the 2016 Lamar Hunt U.S. Open Cup, it's fate is clinched in next summer's tournament.
Colorado is also in, as it will either win the Supporters' Shield or finish second to FC Dallas.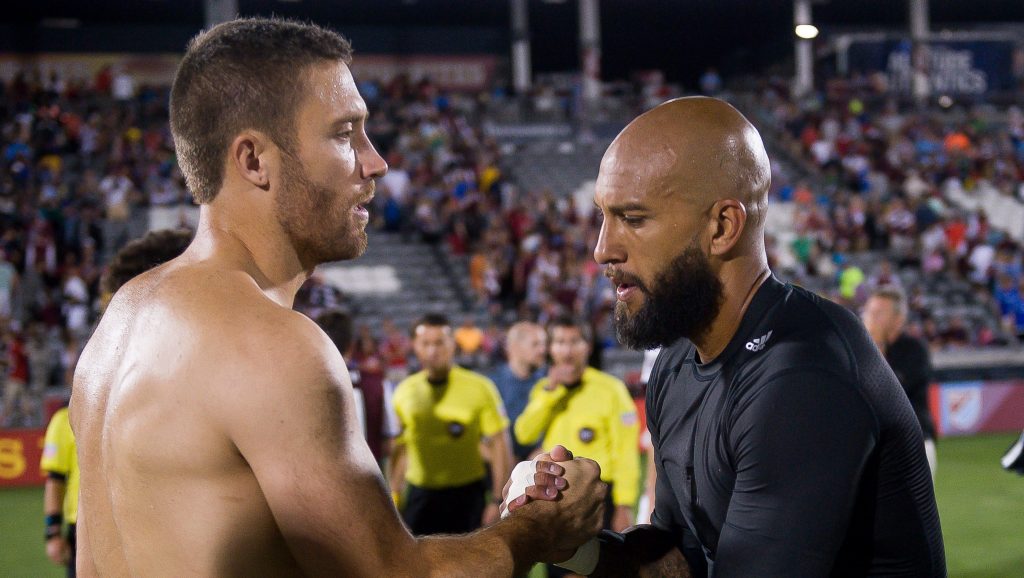 Also in the tourney is Toronto FC, which won its first Canadian Championship since 2012.
Also set to advance is the Eastern Conference Champion, which is extremely likely to be the Red Bulls. RBNY has a three-point lead on New York City FC and the edge in the likely tiebreakers.
Finally, the MLS Cup winner will advance. Should it be one of the above five teams, it would fall to the runner-up. From that point, it goes to the highest remaining team in the Supporters' Shield table.